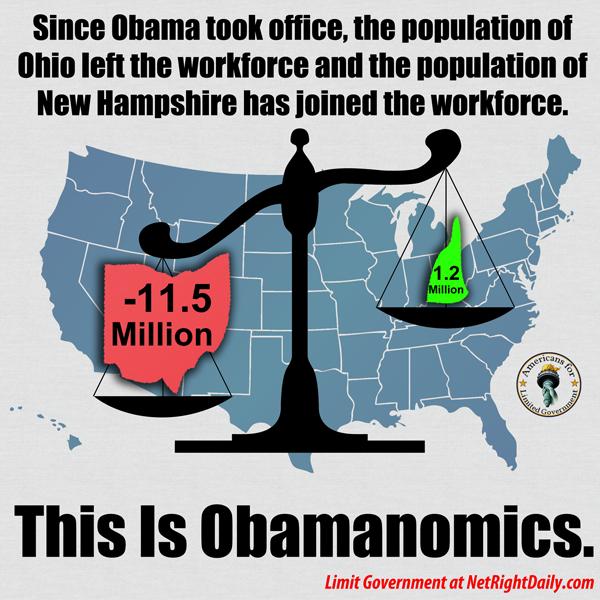 By Rick Manning
It was as if entire city of San Jose, California dropped out of the labor force last month.  That's what 988,000 people leaving the workforce in one month looks like.  It is more than the entire population of the state of Delaware, and almost four out of ten Americans over the age of 16 are not in the workforce with workforce participation rate reaching levels not seen since Jimmy Carter was president.
What's more since Obama took office, the civilian population has increased by 12.7 million people, but 11.5 million have left the workforce, leaving a scant 1.2 million increase in the number of people in the workforce to support the ever increasing population.
It's as if everyone in the state of Ohio left the workforce since Obama became president, while the population of New Hampshire entered it.  Not a sustainable situation for the economic future of the nation.
If the Bureau of Labor Statistics jobs numbers are accurate, then the employment situation in America is dire at best.
Still think Obamanomics is working?
Rick Manning is the vice president of public policy and communications for Americans for Limited Government.  He is the former Public Affairs Chief of Staff for the U.S. Department of Labor.