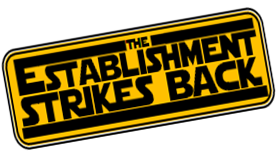 By Robert Romano
It is often said that politics makes for strange bedfellows. But it can also make for messy divorces.
Case in point, the closely contested Mississippi Senate Republican primary, where 36-year incumbent Thad Cochran narrowly defeated conservative challenger Chris McDaniel.
Doing some quick back of the envelope math, of the 30 Mississippi counties won by Barack Obama in 2012, Thad Cochran won 25 of them by 21,731 votes in the primary. On June 3, Cochran had won 26 of those same counties by 11,163 votes.
Meanwhile, in the 52 Republican counties won by Romney in 2012, McDaniel was the clear favorite. On June 3, he won those counties by 12,549 votes. And on June 24, he won them by 15,038.
So, to win, Cochran boosted his lead by 10,568 in Democrat counties, compared to McDaniel who increased his lead by 2,489 votes in Republican counties.
Turnout tells the tale entirely.
In Democrat counties, turnout disproportionately increased by 21,439 additional voters to 81,464, a 35.7 percent increase. That compares with a 41,401 additional voters in Republican counties to 294,859, just a 16.3 percent increase from June 3.
That clearly made all the difference in the outcome of the race, which Cochran won by just 6,693 votes.
In the first round of voting on June 3, Cochran was behind by 1,386. The extra 11,000 votes in Obama counties got Cochran across the finish line.
In Hinds County, where Democrat stronghold Jackson, Miss. is located, Cochran won by 10,985 votes, nearly doubling his original 5,307-vote margin of victory there from June 3.
There, turnout disproportionately increased by 8,273 to 24,913, or by 49.7 percent. Democrat counties excluding Hinds county grew by 13,166, or 30.3 percent.
So, what happened in Hinds County?
Democrats voted.
That is where Cochran ran campaign literature in black neighborhoods touting his record voting in favor of food stamps, according to the Jackson Free Press: "In a stepped-up ad campaign in Jackson publications, such as the Jackson Advocate and — in the interest of full disclosure — the Jackson Free Press, as well in mailings to majority-black Jackson neighborhoods, Cochran touts his support for historically black colleges and universities, the Jackson Medical Mall and Supplemental Nutritional Assistance Program, formerly called food stamps."
Jackson also happens to be where CNN's Dana Bash reports there was strong Democrat turnout on behalf of Cochran who had never voted in a Republican primary before.
All of the above adds a lot of substance challenger McDaniel's post-election claim on Facebook that "Literally thousands of liberal Democrats were asked by Thad Cochran to cross over into a Republican primary."
He later posted that "Cochran camp [is] now conceding that 35,000 Dems crossed over to support him."
McDaniel supporters are urging him to fight on, and run a write-in campaign for November. Others still are contending that Democrats who voted in the June 3 Democrat primary illegally participated in the June 24 Cochran-McDaniel runoff, and are urging him to challenge the outcome in court.
On Facebook, McDaniel thanked his supporters, refused to concede, and vowed to campaign on: "The fight is not over. Stand with us!"
And, who could blame him? Cochran appears to owe his victory entirely to campaigning on liberal causes in Democrat counties, and pulling Democrat voters into the Republican primary.
If nothing else, this might advise Republicans parties nationwide to close their primaries so that liberal Democrats don't end up choosing the 2016 GOP nominee for president, or any other nominees.
As for Cochran, representing establishment Republicans in Washington, D.C., he has apparently abandoned his base in favor of a win-no-matter-what attitude just to keep control of his seat. It does nothing to advance the cause of the American people or the Republican Party, only his hold on power.
Such a mindless, corrupt mentality forever divorces any pretense that Cochran and the Republican establishment care about representing the conservative base of the Republican Party.
And after Lisa Murkowski's successful write-in campaign in Alaska when she lost the Republican primary to tea party challenger Joe Miller in 2010, and Charlie Crist's unsuccessful independent bid for Florida's Senate seat in 2010 after losing to Marco Rubio in the primary, politicos will have a harder time convincing McDaniel that the results of primaries must be respected.
After all, establishment candidates have had no trouble attempting to play the spoiler in those races. McDaniel may well fight on, and if the end result is that former Rep. Travis Childers (D-Miss.) is the next senator from Mississippi, nobody should have any illusions as to why it happened.
Then, we may all find out just how messy of a divorce the Republican breakup really is.
Robert Romano is the senior editor of Americans for Limited Government.