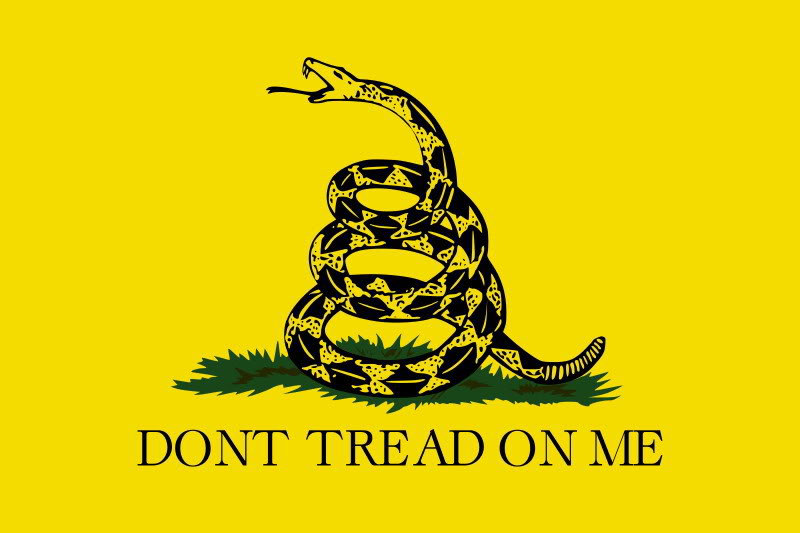 By ALG Staff
As reported on NetRightDaily.com, 41 Senate Democrats have signed onto a proposed Constitutional Amendment that guts the right to political speech in America.  (read about it here)
Now, the Democratic Party controlled Senate Judiciary Committee is trying to railroad this partisan attack on the most basic of individual freedoms with a hearing scheduled for Tuesday, June 3.
Senate Joint Resolution 19 would allow Congress to restrict the very right to change the composition of government by specifically conveying to those very elected officials authority over campaign spending under the guise of a newly created principle of political equality for all.
The Tea Party Patriots have taken the lead in rallying the people against changing the First Amendment to the Constitution sponsoring in-district rallies across the nation at Noon at Senate offices in your state to coincide with the Washington, D.C. hearing.
Dubbed the "Save Our Speech" rally, TPP is providing both a grassroots toolkit, the locations of your Senators District offices and a Senate phone list so you can register your dismay immediately.
The freedoms that are what make America unique are under direct assault by those who fear that if the people become informed about what is happening, they will lose their power.  Perhaps this is why both Senate Majority Leader Harry Reid (NV) and Senate Majority Whip Charles Schumer (NY) are leading the charge to amend the right to political speech out of the Constitution.
Among other notable co-sponsors of SJR 19 are five Senate Democrats who are vulnerable to be defeated in November:  Mark Begich (AK), Al Franken (MN), Jeff Merkley (OR), Jeanne Sheheen (NH), and newly appointed John Walsh (MT).  The complete list of co-sponsors is provided below.
Sen Baldwin, Tammy [WI] – 10/28/2013
Sen Begich, Mark [AK] – 7/17/2013
Sen Bennet, Michael F. [CO] – 6/18/2013
Sen Blumenthal, Richard [CT] – 6/20/2013
Sen Booker, Cory A. [NJ] – 5/20/2014
Sen Boxer, Barbara [CA] – 6/18/2013
Sen Brown, Sherrod [OH] – 4/2/2014
Sen Cardin, Benjamin L. [MD] – 7/23/2013
Sen Carper, Thomas R. [DE] – 4/29/2014
Sen Coons, Christopher A. [DE] – 6/18/2013
Sen Durbin, Richard [IL] – 4/2/2014
Sen Feinstein, Dianne [CA] – 7/17/2013
Sen Franken, Al [MN] – 6/18/2013
Sen Gillibrand, Kirsten E. [NY] – 9/9/2013
Sen Hagan, Kay [NC] – 10/8/2013
Sen Harkin, Tom [IA] – 6/18/2013
Sen Heinrich, Martin [NM] – 6/24/2013
Sen Hirono, Mazie K. [HI] – 4/28/2014
Sen Johnson, Tim [SD] – 6/19/2013
Sen King, Angus S. Jr. [ME] – 6/18/2013
Sen Klobuchar, Amy [MN] – 6/18/2013
Sen Markey, Edward J. [MA] – 10/28/2013
Sen Menendez, Robert [NJ] – 6/19/2013
Sen Merkley, Jeff [OR] – 6/27/2013
Sen Mikulski, Barbara A. [MD] – 10/28/2013
Sen Murphy, Christopher S. [CT] – 6/18/2013
Sen Murray, Patty [WA] – 4/30/2014
Sen Reed, Jack [RI] – 6/19/2013
Sen Reid, Harry [NV] – 4/28/2014
Sen Rockefeller, John D., IV [WV] – 5/8/2014
Sen Sanders, Bernard [VT] – 5/6/2014
Sen Schatz, Brian [HI] – 5/1/2014
Sen Schumer, Charles E. [NY] – 6/18/2013
Sen Shaheen, Jeanne [NH] – 6/18/2013
Sen Stabenow, Debbie [MI] – 5/12/2014
Sen Tester, Jon [MT] – 6/18/2013
Sen Udall, Mark [CO] – 6/18/2013
Sen Walsh, John E. [MT] – 4/2/2014
Sen Warren, Elizabeth [MA] – 11/20/2013
Sen Whitehouse, Sheldon [RI] – 6/18/2013
Sen Wyden, Ron [OR] – 6/18/2013