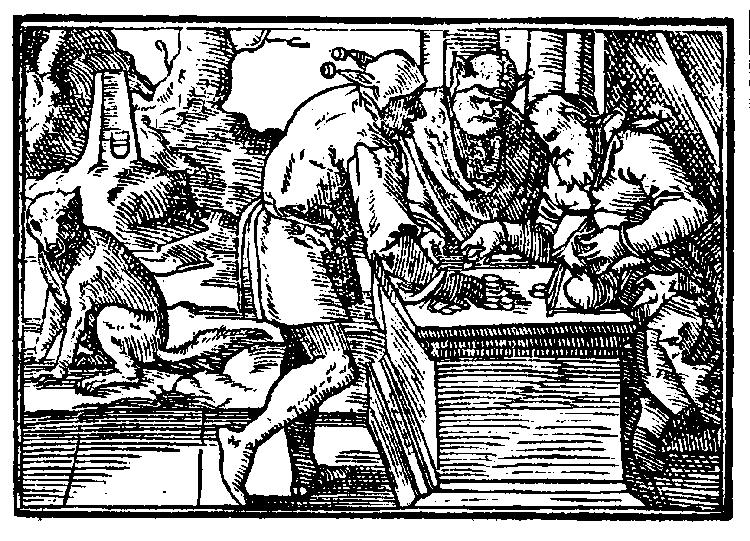 "If allowed to proceed, the plan would represent a dangerous expansion of Kelo v. New London, (2005), and an extraordinary precedent under which private parties could finance the taking of any tangible or intangible property interest — commercial leases, business franchises, contract distribution rights, corporate stock, etc. — on the ground that the new owner could put the property to "better" use, thereby raising local taxes, creating jobs, or providing some other asserted environmental, safety, or health benefit."
That was from the Securities Industry and Financial Markets Association and Chamber of Commerce's amicus curiae brief in Wells Fargo v. Richmond, Calif., a case that was briefly heard in the U.S. District Court of the Northern District of California, San Francisco Division.
At issue is a proposal by the city of Richmond to seize securities backing mortgage loans that are worth less than homes were purchased for under eminent domain, and then rework the loan to the homeowner secured via separate, private financing. Bondholders would take significant losses on the mortgages, being unable to recover the original principal of the loans.
The district court ultimately dismissed Wells Fargo's suit on the grounds that Richmond had not yet actually attempted to seize any properties. That was ten months ago, and Richmond still has not done anything.
But another municipality is now moving forward, Irvington, N.J., where a similar proposal was put to the town's planning board in May and was unanimously approved.
Again, Irvington will not even be seizing the homes for any conceivable "public use" — the only time a government can constitutionally engage in a taking is to build, say, a bridge, a school, or a park — in this case, the town will be seizing the mortgage paper from the banks for less than the paper is worth.
Never before has eminent domain been used to seize a security, whether it be a loan, stock, or bond — and therein lies the dangerous expansion of eminent domain being contemplated in Richmond and Irvington.
Keep in mind, the proposal is not claim to eminent domain on foreclosed properties — those are done deals — but on those supposedly at risk of foreclosure. And then, not on the property itself, but on the mortgage security that financed the purchase of the property. Big distinction.
It would mean that banks would be foolish to ever lend any money to a borrower to purchase a home, because if the home ever decreased in value, the borrower would be off the hook and the lender would always eat the loss and potentially even lose the title — even if the borrower was current on his or her payments.
If the practice became widespread, cities and towns forcing principal write-downs on mortgages would undoubtedly have a powerful impact on real estate markets, tightening up the availability of credit to purchase homes and driving property values down even further in those municipalities. Banks would have no choice but to close up shop in those regions.
Anticipating market fallout, Richmond and Irvington have on March 31 sent a joint letter to Attorney General Eric Holder accusing the Securities Industry and Financial Markets Association (SIFMA) of "a new form of redlining."
Here, Richmond and Irvington are complaining about SIFMA's response to the eminent domain seizures that "Loans to borrowers residing in areas that municipalities have initiated condemnation proceedings to involuntarily seize mortgage loans through their powers of eminent domain will not be deliverable into TBA [to-be-announced] eligible securities on a going‐forward basis."
Meaning, home loans made in these areas would no longer be able to be bundled into widely traded mortgage-backed securities, because the banks rightly believe they could no longer guarantee that the principal would be repaid to investors.
Apparently, if a bank simply chooses not to do business in a municipality that believes it has a right to seize the bank's assets under eminent domain, Richmond and Irvington believe that the bank can then be brought up on federal, criminal charges. This is getting serious. Richmond and Irvington want to force banks to exist and to lend at terms unfavorable to those who are supposed to be putting up the money.
How Eric Holder and Barack Obama respond will be telling. At stake is no less than the right of contract, which dates all the way back through antiquity to Athenian and Roman law. Without enforceable contracts, there is no real freedom to speak of — just the law of the jungle as dictated by a capricious authority.
Fundamental to the practice of lending is that if the money cannot be repaid, the lender gets to reclaim the asset. Absent that, there is no incentive to lend. None. Is that what Richmond and Irvington want — to crash the U.S. mortgage market?
Robert Romano is the senior editor of Americans for Limited Government.