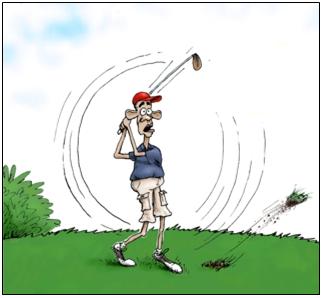 By Rick Manning
The August Congressional recess leads to the inevitable forward looking political chatter as various contenders seek to catch the eye of donors and those of primary state voters with a view toward the start of the first presidential primary in just a short 17 months.
Unlike many years, the congressional races aren't making as much of a dent in the national public consciousness as Republicans are expected to expand their House majority while the Senate hangs in the balance with most neutral observers agreeing that Republicans are likely to take over.
So, instead of engrossing articles detailing how the Democrat voting miners in the Minnesota's Iron Range are going to have to reconcile Senator Al Franken's anti-mining stance with their almost knee-jerk support for Democratic Party candidates and what that means for the majority, we have puff pieces and exposes on Hillary Clinton.
We see disastrously bad pictures of Mrs. Clinton on Drudge with headlines like, "Hillary beached" and "Hillary's Horrible Summer", and flattering one's on Nate Silver's FiveEightThirty.com site attached to an article assuring everyone that the Democrats presumptive nominee doesn't have a problem on her left flank.
We hear from Rick Perry, Bobby Jindal, Mike Huckabee, Ted Cruz, Rand Paul and Chris Christie popping into the news cycle attempting to gain some small favor with primary voters.
The very same voters who haven't really started paying attention to the upcoming November elections, are being polled about what they think about a presidential election that is more than two years away.
An election that will take place in an economic and world political environment that no one can accurately predict.  Yet, somehow, these same voters are expected to provide a snapshot on different candidate's viability based upon their latest pictorial in Vogue.
Here is my suggestion to all aspiring presidential candidates.
If you are in elective office, do your job.  Do it well.  Make a difference in the roll that voters have entrusted you with, and the rest will work itself out.
If you are not in elective office, like the former Secretary of State, figure out the answer to why someone should elect you president and what you have accomplished in your time in public service.  And whatever you do, avoid doing a book tour, until you figure out this answer.
Right now, Americans feel vulnerable for the first time since Reagan ended the Cold War.  Our economy is lagging and people have in large part given up on the notion that their kids will enjoy better lives than they do.
America's power around the world is in decline with even the French calling out the current occupant of the White House for vacationing while thousands are slaughtered due to the vacuum we created by going into and then prematurely leaving Iraq.
Unrest in a heretofore unknown suburb of St. Louis highlights the powder keg that exists in black America, while also underscoring the unease that many civil liberty oriented people on the right have with the increased militarization of our local police forces.
The cost of electricity and food continue to escalate, and even businesses like Walmart are feeling the pinch at the cash register as consumers tighten their spending out of a foreboding that the future is going to be rocky.
There is plenty for politicians and the media to focus upon this August.  Heck, Barack Obama may even catch the news in the clubhouse and make a phone call or two while spending his time with the 0.1 percent on Martha's Vineyard.
Rick Manning is the vice president of public policy and communications for Americans for Limited Government.