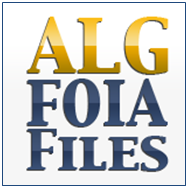 For decades, companions who sit with the elderly and infirm have been exempt from overtime and the minimum wage under the Fair Labor Standards Act. In 2013, Obama's Department of Labor issued new regulations determining which companions would continue to be exempt from the minimum wage and overtime. These new regulations exceeded what Congress had intended when it passed the legislation, and the regulations were so complex that young and healthy people would have struggled to determine who was exempt, much less the elderly and infirm.
Just how bad were the new regulations? Companions would have been limited in how many times they could help an elderly person change their clothes. Companions would have been unable to use a vacuum cleaner if an infirm person were to create a safety hazard by spilling food on the floor. Companions would have been unable to prepare food for anyone other than the elderly person they were caring for, and any food that they did prepare would have had to have been consumed in their presence. If these rules weren't exactly followed, then the new regulations would have required the companion to be paid more.
Because Medicare and Medicaid pay for the vast majority of the care provided by companions, it could be expected that the costs for those programs — which are already increasing rapidly — would rise even more quickly. Furthermore, it's quite likely that some elderly or infirm people would be unable to pay their portion of costs for companion care. And it's quite likely that some sick people would have had to suffer alone or with a reduction in needed care. Perhaps they would have had to remain in soiled clothes for hours or have missed a meal thanks to these regulations.
And who helped the Labor Department with planning for these absurd rules? Unions — the Service Employees International Union (SEIU) and the Association of Federal, State, County, and Municipal Employees (AFSCME).
In response to a Freedom of Information Act (FOIA) request filed by Americans for Limited Government, the U.S. Department of Labor turned over a stack of documents showing how these unions are colluding with the Department on this subject.
On January 9, 2014, a senior SEIU staffer emailed a 60-page memo on large home care programs likely to be affected by the new companionship regulation to a list of senior Department of Labor officials and other union officials from SEIU and AFSCME. Also included was a 10-page chart summarizing the memo.
Carol Golubock (SEIU's Policy Director) addressed this email to Laura McClintock (Associate Deputy Secretary of Labor), Michael Artz (AFSCME's Associate General Counsel), Sally Tyler (AFSCME's Senior Health Policy Analyst), Mary Beth Maxwell (then-Deputy Chief of Staff at the Labor Department), Patricia Smith (Solicitor for the Department of Labor), Malvina Ford (sic) (Senior Policy Advisor for the Administrator of the Wage and Hour Division), Jennifer Brand (Associate Solicitor for Fair Labor Standards), Ryan Griffin (an attorney with James & Hoffman, who was working on an FLSA case against McDonalds around this time period), Laura Fortman (Deputy Administrator of the Wage and Hour Division), and Elizabeth Royal (SEIU's Senior Policy Coordinator).
It appears that this information had been requested by one or more of the recipients: SEIU's Golubock wrote, "I didn't imagine it would take us this long to get you this mapping of large home care programs likely to be impacted by the new companionship rule, but gathering and checking the information took much longer than we had anticipated… Thank you all for your patience and hope this proves to be helpful."
Shortly before guidance on the new companionship regulation was issued, Golubock set up a meeting to discuss the issue with an employee in the Office of the Secretary of Labor. On March 5, 2014, Golubock emailed the following to Mary Beth Maxwell (who took over as Principal Deputy Assistant Secretary for Policy that month): "Are we on for Friday? To discuss companionship rule?" Maxwell responded, "Yes!" less than a half-hour later.
So complex were the regulations that the Obama Administration announced that it wouldn't bother to enforce them for the first six months after they were to take effect. Fortunately, the U.S District Court for the District of Columbia blocked the regulations. However, the case is now on appeal, and final resolution of the issue will not happen for some time.
Richard McCarty is Senior Research Analyst for Americans for Limited Government.