By ALG Staff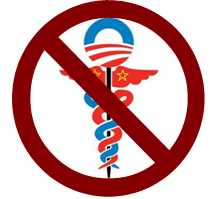 Nine Obamacare Co-Ops have now failed with the announcement that South Carolina's Consumer's Choice Health Insurance Company has gone belly up.
Americans for Limited Government President Rick Manning had this to say about the failure: "These failures are among the most predictable events in history as even the Obama Administration itself pronounced that 43 percent of funding for the Co-Ops under the plan would be lost.  To date, the cost to taxpayers now totals $917 million."
Manning continued, "The Co-ops were supposed to compete with legitimate insurance companies by forcing out the profit motive from the system.  Today, the idea lies in ruins just a couple of years after its launch proving that the supposed good intentions of the ill-conceived program have met the harsh reality of markets.  As the Co-Ops fail from Nevada to New York, their customers find themselves once again scrambling for the promised health insurance."
The price, of course, is paid for by everybody suffering under Obamacare. "In the meantime, people across the nation continue to suffer from extreme sticker shock from either the health care they are compelled to buy, or the taxes they must pay due to their choice to do without insurance. Congress needs to use the Budget Reconciliation process to pull the ripcord on the entire Obamacare system and force this President to defend the indefensible," Manning concluded.
A list of failed Co-Ops below as provided by the House Energy and Commerce Committee:
CoOportunity Health – Iowa and Nebraska
Cost: $145,312,100
Nevada Health Cooperative
Cost: $65,925,396
Health Republic Insurance of New York
Cost: $265,133,000
Kentucky Health Care Cooperative – Kentucky and West Virginia
Cost: $81,494,772
Community Health Alliance Mutual Insurance Company – Tennessee
Cost: $73,306,700
Colorado HealthOp
Cost: $72,335,129
Health Republic Insurance of Oregon
Cost: $60,648,505
Consumers' Choice Health Insurance Company – South Carolina
Cost: $87,578,208
TOTAL TAXPAYER DOLLARS: $917,524,470