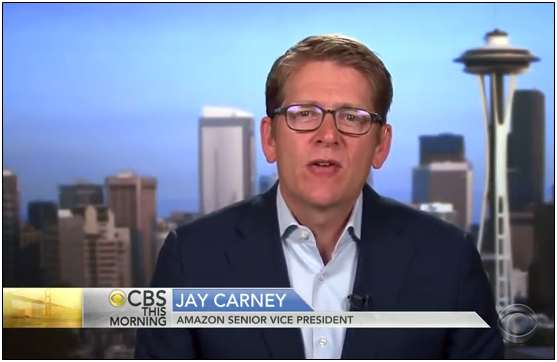 By Don Todd
One would think that those who benefited the most from the free enterprise system would be its most ardent defenders when in fact the opposite is often the case. It has been said that free enterprise never wins because when a person succeeds they give the credit to themselves and when they fail they blame it on, "the system."
Worldwide, most of humanity has lived in abject poverty since the beginning of time. Capitalism is the system that created a middle class that lives better than kings and queens of the past could only have dreamed of and yet that system is singled out for unremitting attack from our culture and ironically from some of those who have benefited the most from it.
Take for instance Amazon.com founder and CEO Jeff Bezos. To those of us who admire the system, he is a hero. He started with nothing and created what is today one of the world's largest online retailers, resulting in great wealth for himself and a great shopping experience for the rest of us. What does he do with that wealth?
For one thing he bought the left leaning Washington Post. The result being that the Post is possibly more left wing than it was before he bought it. It features daily attacks on the system that allowed Bezos to succeed while heaping praise on the Obama Administration that has turned this country into an economic basket case with half of our workforce either unemployed or underemployed and an international laughing stalk.
Then, he hires Jay Carney to run his Washington lobbying shop. From January 2011 to May 2014 Mr. Carney was the Press Secretary to Obama. Prior to that he was Press Secretary to Joe Biden and prior to that he was Washington Bureau Chief for Time Magazine.
Mr. Bezos is not alone in hiring the enemy. Mr. Carney's predecessor as spokesmouth for Senator and then President Obama was Robert Gibbs. He is now the Executive Vice-President in charge of public relations for McDonald's Restaurants. While McDonald's pays Mr. Gibbs lavish amounts of money the Obama Administration's appointees on the NLRB are giving a maximum regulatory effort to destroying McDonald's franchise business model. Perhaps the thinking is that Mr. Gibbs will be great at handling the public relations for the restaurant chain's bankruptcy.
Another enterprise much admired by free marketers is Uber, an innovative company that came out of nowhere to revolutionize an industry and make life easier for its customers and contractors. Like all innovation Uber is under attack by state, local, federal and international bureaucrats. Who do they hire to fight this? David Plouffe, a man who has spent his entire adult life supporting and advising politicians who despise Uber-like innovation. Mr. Plouffe was campaign manager to President Obama's 2008 campaign and served as a Senior Adviser to the President from his first day in office up until January of 2013.
These companies and the people running them may think they are buying influence and access by hiring such people. In my view they are not. They are buying contempt from the political class who see through their cynicism and from their customers who do not understand why they would be hiring political arsonists to put out the very political fires they started.
Don Todd is Director of Research at Americans for Limited Government.