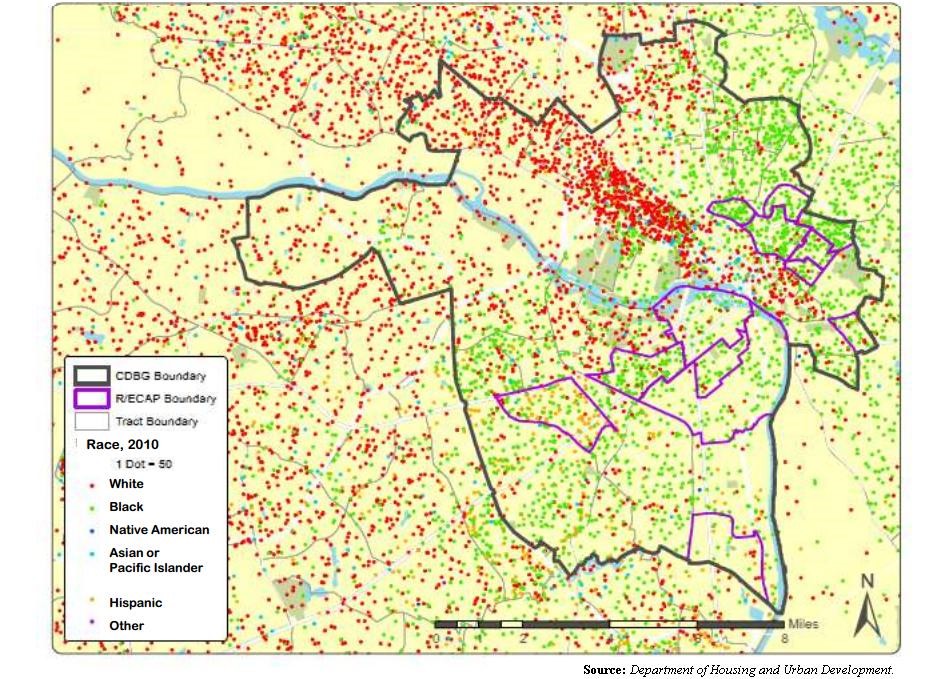 This month the U.S. Senate is set to take up the annual Transportation and Housing and Urban Development appropriations bill, and Sen. Mike Lee (R-Utah) is once again ready to slow down wheels of big government.
Lee will offer an amendment prohibiting the use of funds by the Department of Housing and Urban Development (HUD) to condition $3 billion of yearly community development block grants on 1,200 recipient cities and counties rezoning neighborhoods along income and racial guidelines — a program dubbed "Affirmatively Furthering Fair Housing."
The measure, which has passed the House of Representatives for the past two years —  led by U.S. Rep. Paul Gosar (R-Ariz.) — has united the Republican conference, with supporters as varied as U.S. Rep. Pete King (R-N.Y.) and U.S. Rep. Thomas Massie (R-Ky.).
On the Senate side, Lee's amendment has drawn support by presidential heavyweights including Sen. Ted Cruz (R-Texas) and Sen. Marco Rubio (R-Fla.).
This is no small feat. Consensus among Republicans has been hard to come by in the two terms of President Barack Obama, who has successfully managed to force vote after vote on issues that split GOP members — on big spending bills, tax extenders, trade legislation and the like.
But with the HUD program, an opportunity emerges for unifying Republicans on a straight-up issue of federalism and local control over zoning decisions. The community development block grant program was originally instituted in 1974. And yet, somehow, it was not until 2014 that HUD figured out it could attach these types of strings to the funding. It is the administrative state run amuck.
Why play by the rules of the road Obama lays out, always voting on the items he wants? Why not set the agenda for once?
Taking on HUD overreach is a natural fit for the GOP, particularly as the American people reject federal education standards — the latest iteration of which is Common Core — standing up for local communities' rights to make their own zoning decisions should be easy. After all who doesn't hate faceless bureaucrats in Washington, D.C. taking power out of the hands of local governments — particularly when it is clear the agency is going way too far?
HUD has also proposed the "Affirmatively Furthering Fair Housing Assessment Tool" "for use by each program participant to evaluate fair housing choice in its jurisdiction, to identify barriers to fair housing choice at the local and regional levels, and to set and prioritize fair housing goals to overcome such barriers and advance fair housing choice."
In preparation for implementing the regulation, HUD released template racial rezoning maps and data tables to be used in each community development block grant recipient area.
The tool's worksheet ordered the assessing bureaucrat using the maps and data to "identify neighborhoods or areas in the jurisdiction and region where racial/ethnic groups are segregated and indicate the predominant groups for each."
Additionally, the bureaucrat must identify the extent the following factors "contribut[e] to segregated housing patterns" including "Land use and zoning laws, such as minimum lot sizes, limits on multi-unit properties, height limits, or bedroom-number limits as well as requirements for special use permits; Occupancy restrictions; Residential real estate steering; Patterns of community opposition; Economic pressures, such as increased rents or land and development costs; Major private investments; Municipal or State services and amenities; and Foreclosure patterns."
The overreach is vast. And the issue pits particularly suburban and rural communities against Washington, D.C. bureaucrats trying to tell them what to build in the way of high density, low-income housing and where to build it.
These are all areas that municipalities would normally determine for themselves, and who for over 40 years have accepted federal funds without such strings attached. For Republicans — who purport to be the party of localism where the federal government has exactly zero role like in zoning — taking on Obamazone is a battle they should relish. Particularly in an election year.
Robert Romano is the senior editor of Americans for Limited Government.