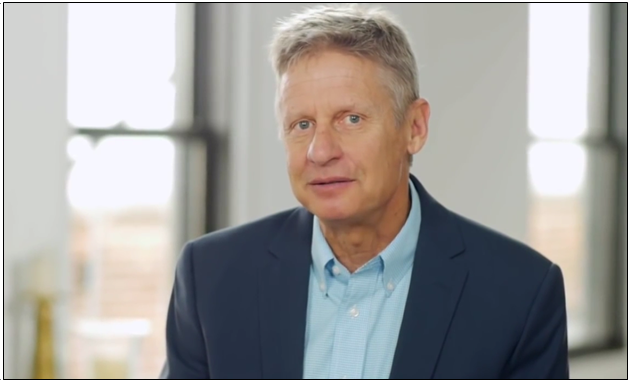 By Natalia Castro
In 2013 the Democratic Party gave up on trying to win the Virginia Governor's race, instead, they made it a goal to not lose. In a normal two party race this doesn't make sense, but by quietly backing Libertarian Party candidate Robert Sarvis, Democrats were able to take enough votes away from Republicans to win the governorship.
The 2013 race initially had a large number of independents threatening both Republicans and Democrats, but with monetary help from backers of President Barack Obama, Sarvis inserted himself into the race as the answer for undecided voters.
The sudden notoriety of Sarvis' campaign was hardly of his own action, as the Richmond Times Dispatch of Sept. 2014 reported citing the Virginia Public Access Project, a nonpartisan money tracking organization. According to the report, Texas-software billionaire Joe Liemandt was a major benefactor, contributing nearly $12,000 to Sarvis' campaign to pay for the signature collection to get Sarvis on the ballot and various campaign materials, as well as contributing $150,000 to the Libertarian Booster PAC's revenue. However, in 2012, it was Liemandt who contributed between $100,000 and $200,000 for president Obama's reelection bid.
Sarvis made his Democratic donors proud, and even cautioned against any conservative governing philosophy and made the Democrat choice, Terry McAuliffe, seem more logical than ever.
Sarvis did not even promote the libertarian agenda, but he did not have to in order to split the votes enough to ensure McAuliffe won the election by a mere 3 points.
As the National Review's Charles Cooke wrote in Oct. 2013, "in Sarvis's rambling interview with the Virginia Prosperity Project the candidate expressed his enthusiasm for increasing gas levies, and for establishing a 'vehicle-miles-driven' tax. It is almost impossible to square such a measure with any remotely coherent 'libertarian' position on that most sacred of rights: privacy. Virginia's mooted VMT plan requires the installation of government GPS systems in private cars".
Republicans may want to wake up because the "Sarvis effect" may be happening again, but a lot more than the governor's mansion is up for grabs; this time the Democrats are plotting for the White House. And the prospects of the Gary Johnson Libertarian Party candidacy are whetting their appetites.
"The Libertarian Party could play the spoiler role in 2016 for Donald Trump, just as Ralph Nader did in 2000, but this time helping to tip the election to the Democrat," writes American Prospect co-editor Robert Kuttner for the Huffington Post.
And once again, the same donors could be coming to play, reports CNBC.com's Daniel Libit: "The Libertarian Booster PAC… also made a five-figure donation to Sarvis' campaign that year, which rankled some conservatives. One of the PAC's major contributors is Joe Liemandt, a Texas software entrepreneur who was the most significant supporter of [Gary] Johnson's 2012 presidential campaign." In 2012, Liemandt while giving to Obama, also donated $100,000 to a PAC that backed Johnson.
Adds Libit, "It stands to reason that Liemandt may again be Johnson's most promising financial backer if he were to win the nomination." Will he be giving to the Democratic nominee again, too?
The Washington Post's Jennifer Rubin makes it out to be impossible to vote for presumptive Republican nominee Donald Trump due to his supposed xenophobic and aggressive comments on illegal immigration. She highlights Johnson's Vice Presidential pick, William Weld, who has also followed suit making direct links between Trumps immigration plans and the Holocaust, saying "[Trump's immigration plan] is not the United States, but China."
However, in the same interview Weld defended gun control legislation that directly contradicts libertarian platforms, claiming it is permissible to limit certain types of firearms and increasing age restrictions.
Johnson and Weld in turn gain credibility as ones willing to speak out against Trump, as Rubin explains "[Competitors] were frightened to criticize Trump loudly, consistently and unsparingly for fear of his egregious comments," but now Weld and Johnson have stepped onto the stage to attempt to turn likely Republican voters away from Trump.
The similarities between the Johnson and Weld campaign, the Sarvis campaign and the 2012 John campaign become all too clear. Just like in 2012 and Virginia in 2013, a third party victory in 2016 is highly unlikely, but with decisively anti-conservative rhetoric and quiet Democratic donor resources from the left, the Libertarian Party candidate could once again serve as a useful tool for dividing the Republican electorate in November — and throwing the election to Hillary Clinton.
Natalia Castro is a contributing editor at Americans for Limited Government.