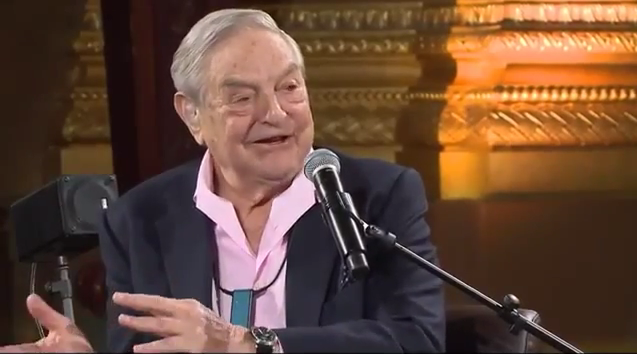 A few months ago, Black Lives Matter rolled out a list of supporters. After checking out the initial organizations on the list, several things are clear.
Some board members of these organizations have ties to other organizations that support Black Lives Matter; and some have ties to ACORN, George Soros, the Ford Foundation, and the Rockefeller Foundation. A number of board members are professors; a disproportionate number are from the University of California, Berkeley and Hunter College in New York City.
While most of the board members of these organizations are not well-known, there are a few exceptions.
Van Jones, who co-founded the Color of Change, is on the board of the Ella Baker Center for Human Rights.
Kathleen Kennedy Townsend, who unsuccessfully ran for governor of Maryland, is a board member of the Center for Popular Democracy.
Ruth Messinger, who unsuccessfully ran against Mayor Giuliani, is on the board of National Committee for Responsive Philanthropy.
Randi Weingarten, president of the American Federation of Teachers, is a Board Member of the Center for Popular Democracy.
Jeremiah Wright, Obama's controversial former pastor, is a member of the National African American Reparations Commission.
The pasts of some board members are quite radical. For example, both Giuliana Milanese, a director of Coleman Advocates for Children and Youth, and Leonard McNeil, a board member of the Black Alliance for Just Immigration, were part of the Venceremos Brigade. (The Venceremos Brigade is a program that takes North Americans to Cuba and is used by Cuban intelligence to recruit spies.) He may have been a Communist Party member, and it's alleged that he was given a ring made from the metal of an American plane that was shot down in Vietnam. In addition, Don Rojas, a board member of the Institute of the Black World 21st Century, is proud of the fact that he was press secretary for Maurice Bishop. (Bishop was a Marxist revolutionary who seized power in Grenada.)
A large majority of these organizations are small. About one-fifth of the organizations report revenues over $1 million, and only two report revenues over $5 million. Some appear to be quite amateur consisting of little more than a website and a social media account or two. A few organizations may not even have those basic things.
About half of the organizations do not appear to have filed financial documents with the Internal Revenue Service; perhaps a lot of them are too small or too new, or perhaps they just are not complying with the law.
One organization, SpiritHouse, Inc., had its nonprofit status revoked by the IRS. Another organization, the National Committee for Responsive Philanthropy, had its entity status revoked by the District of Columbia's Department of Consumer and Regulatory Affairs.
Of the organizations for which a founding date was found, about a third were formed over the past ten years; about a third were formed between ten and twenty years ago; and about a third were formed between the 1960s and mid-1990s, with the vast majority of these being formed in either the 1960s or the 1980s.
Of the two dozen organizations with readily-available financial disclosure forms, half are on the East Coast; nearly a third are on the West Coast. Broken down by state, seven organizations are based in California, six are based in New York, two are based in DC, two are based in Georgia, and two are based in Missouri. Five other organizations are spread around the Northeast and the Midwest; New Jersey, Pennsylvania, Tennessee, Wisconsin, and Minnesota all have one.
As you can see, the organizations supporting Black Lives Matter span the country varying greatly in size, sophistication, and age; their boards consist of run-of-the-mill liberals, well-known liberals, and radicals.
Richard McCarty is a Senior Research Analyst at Americans for Limited Government.