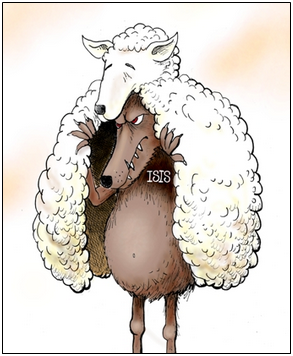 By Natalia Castro
Berlin has been beset with terror once again. In a confirmed act by Islamic State on Monday, a driver drove a speeding tractor trailer through a crowded Christmas market in Germany's capital, 12 Germans have been killed and dozens are recovering with serious injuries. Unfortunately, this bold act showed a lot more than just the group's strength in Europe, but also German Chancellor Angela Merkel's weakness.
Merkel has already begun receiving attacks from political opponents throughout Germany who highlight her openness to refugees as the "importation" of terrorism into the country. A leader of the conservative Alternative for Germany party (AfD), Georg Pazderski, explained to Time Magazine following the attack that , "What happened is an outcome of the chaotic migration policy of Mrs. Merkel. She has to answer for this."
A lawmaker for AfD, Marcus Pretzell took to Twitter demanding stronger German rule of law and the end of Merkel's career. He tweeted, "When will the German rule of law strike back? When will this cursed hypocrisy end? It is Merkel's dead!"
But his demand for accountability is not unique to the political right, members of the European Parliament across Europe and Germany have been quick to blame Merkel for the catastrophe.
The call for political change has been echoed throughout the country. With fear of terror on the rise, Merkel's actions to import more than 1 million refugees from the Middle East and North Africa fleeing various civil wars seem to have put global interests in front of the safety of her own people, turning the people toward nationalist leaders who empathize with their plight and concur with the need for action.
Frauke Petry, another AfD leader argued similarly that open door, whole continent based solutions were directly linked to domestic terror. Petry explained, "This is a terrible day, but it is not completely unexpected given the warnings from the security authorities, including about the prospect of an attack on Berlin. We cannot go on denying there is a link between Merkel's migration policy and these attacks, or we will prepare that ground for more of these attacks."
The sentiment against open borders has developed into a euroscepticism throughout the continent, pushing Merkel and other national leaders further and further from power.
In France, a country which last year experienced a similar terror attack, Marine Le Pen has grown in power representing right-wing populism and anti-establishment ideas. Her growing significance pushes France further from the EU and can be credited to a growing nationalism in mainland Europe.
Similarly in Italy anti-establishment and euroskeptic candidates are attracting national attention. Under the pledge to hold a referendum removing Italy from the Eurozone and to rein in refugee and migrant crisis, rightist Northern League candidate Matteo Salvini has generated a strong support network.
Prime Minister Matteo Renzi in Italy has already resigned after a constitutional referendum he proposed was crushed at the polls, in part, because of the refugee crisis.
Candidates like Merkel represent the European Union establishment, which she has led, and which has opened its borders to immigrants and brought terror to European people's backyards. Now, throughout Europe it has become clear this establishment that Merkel represents is not fighting terror but fueling it.
With the breakdown of these European establishment candidates, risks the breakdown of the entire European Union.
As Germany continues to struggle to fight terrorism, the political fight against a united Europe and integration of refugees has only just begun, which may claim Merkel as its next victim.
Natalia Castro is a contributing editor at Americans for Limited Government.