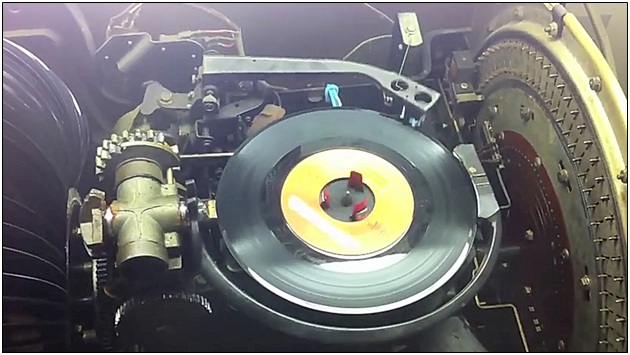 By Rick Manning
Some in the music industry are encouraging Attorney General Jeff Sessions to withdraw from defending a more than 70-year-old consent decree that has created an expeditious and workable way for those who write music to receive payments for their intellectual property. General Sessions should just say no to their lobbying efforts.
In stating this, I find myself in the stunning position of urging the Attorney General to affirm a two-year review of the relevant consent decree recently conducted by the Obama Administration's Justice Department and here is why.
Music licensing is complicated, but the current state of the law allows those who want to use music including bars, churches, radio stations, advertisers among others to be able to purchase a single license and know that the music creators will be paid for their product. Imagine if the local pastor had to track down songwriters for every piece of music to be included in the Sunday service and write individual checks to the song writers for their products?  Chances are none of us would be hearing much Chris Tomlin, Rich Mullins or Lincoln Brewster, but instead the old standards from the 1800's would still be ringing through the pipe organs.
Why?
Because the potentially large fine for inadvertently playing music that is outside the scope of the purchased license exceeds the worship value the music provides.  No offense to fans of the hymnal favorites, but goodbye "Awesome God", hello "Blessed Assurance."
Ninety percent of all music is controlled by two companies, ASCAP and BMI, with the other ten percent effectively divided between two other companies.  Under the consent decree, Big Music (ASCAP and BMI) is required to offer their full music catalogues under a blanket "whole work" licenses, allowing license purchasers to pay a flat fee and have access to every song they control.
Here is where it gets a little complicated. Many songs have multiple song writing credits, for instance, Britney Spears 2000 hit, "Oops I did it again" was creepily written by two men, Rami Yacoub and Martin Karl Sandberg.  Taylor Swift's hit, "Shake it Off" was written by four people, Max Martin, Taylor Swift, Karl Johan Schuster, and Shellback.
Big Music is pushing in the federal courts to undo the "whole work" license requirements which allow one writer to register the song so long as all writers get compensated equally.  Instead, ASCAP and BMI prefer a model where they would be able to "fractionalize" songs, forcing those who wish to play them to track down and get individual agreements from every writer. The net effect would be that the concept of buying the music catalog for a single price would become a thing of the past, and woe to anyone who made the mistake of inadvertently exposing the public to a song that was not fully licensed.
A simple example is half time at every college football game that is broadcast on radio, television or even over Facetime as a wayward student records their commentary with the band in the background. While the USC Trojan Marching band might have purchased the individual right to perform OutKast's 2003 hit "Hey Ya" (written by Antwan Patton, Phalon Alexander and Patrick Brown), the radio or television station that broadcasts the game may not have, and if Big Music has its way and shatters the consent decree, everyone from the broadcaster to the pub that has the game on would become liable for big fines.
Big Music has already lost this argument once in a legal case brought before the 2nd Circuit Court of Appeals, but due to an activist judge the Justice Department's consent decree decision is headed back to the same Court. And Attorney General Jeff Sessions will have to decide before May 18 whether to defend the consent decree or not, and the lobbying heat is on.
Fortunately, General Sessions knows that while it is generally a very bad idea to intervene in markets, a two-headed monopoly with a history of collusion that controls nine out of ten songs, is anything but a free market with all the potential pricing distortions that monopolies create.
If the Attorney General needs any persuading on this issue, he need only look at the ultimate free market advocate Senator Mike Lee (R-Utah), the Chairman of the Judiciary Subcommittee that oversees anti-trust laws, who praised the Obama Justice Department decision to reject fractional licensing in its review of the consent decree.
Music is the background of our lives.  It plays when we walk into retailers, in elevators, doctor's offices, as backdrop for television commercials and countless other places that we barely even notice.  The consent decree one-license "whole work" system has allowed music to permeate everything and the creators get paid. Big Music's ill-conceived attacks on this system put the surety that the law is being followed at risk, and in many venues could well result in the end of this background ambience setting joy.
Should the Attorney General choose to not defend the consent decree, our nation moves one step closer to the "day the music dies" (apologies to Don McLean), not because we have outgrown it, but because it is too financially risky or expensive to play.
The author is President of Americans for Limited Government