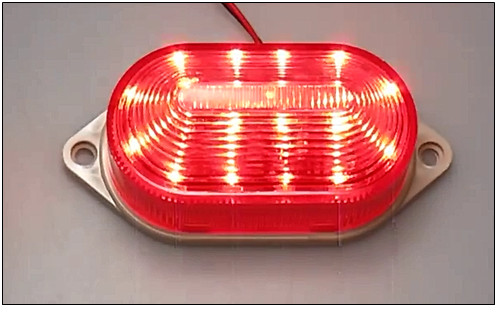 Don't look now, but prices dropped 0.3 percent in March, led by a 3.2 percent drop in energy costs according to the Bureau of Labor Statistics. Less food and energy, prices still fell slightly 0.1 percent.
This, as WTI Crude Oil remains well off its 2014 highs of $107 a barrel, now at about $53 a barrel.
In the meantime, auto sales were down 1.6 percent in March. That corresponded with a drop in prices of cars, down 0.5 percent the past two months. So, even with slightly lower prices, sales still took a hit. Not a good sign.
So what you see is a softening of demand locally and also globally, reflected in the oil prices keeping to their post-China and emerging markets bubble correction.
Particularly, slower growth of oil consumption in OECD economies preceded a definite softening of prices eventually in 2008, and globally slowing consumption saw another big price drop again in 2015, reflected in data compiled by the U.S. Energy Information Agency, IHS Global Insight and Thomson Reuters.
After the global financial crisis and commodities market crashes in 2008 and 2009, oil consumption shifted dramatically overseas into emerging markets temporarily, with advanced economies slowly following on their heels.
After prices collapsed again at the beginning of 2015, following the China market bust, the lower prices appeared to lead to increased consumption again in the U.S., Europe and Japan. This appears to have stabilized the current price of oil.
However, a slowdown in consumption in 2017 could portend further price drops, perhaps coinciding with another recession, which the U.S. averages once every six to seven years. That is to say, we are rather overdue.
On the other hand, labor markets appear somewhat robust at the moment, having added almost 1 million more Americans who say they have jobs in the last two household surveys.
That is to say, there is some contradictory data to consider. Auto sales and commodities prices might say that consumption is weakening. But big jobs gains could be an indicator there are more consumers with the ability to spend.
After eight years of extremely slow growth, marking the worst economic recovery in U.S. history, perhaps the markets are ready to break out. If there was no boom, why should there be another bust?
But it is also worth noting that labor markets tend to peak right before recessions.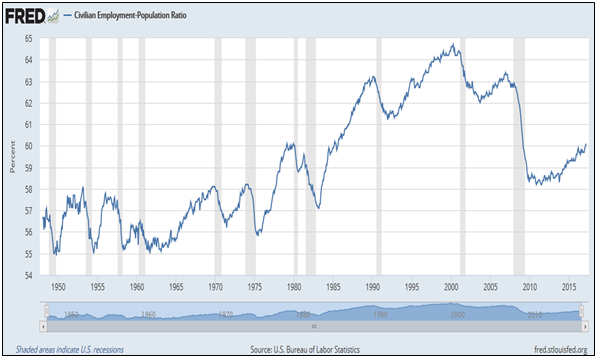 Naturally, time will tell. Stay tuned.
Robert Romano is the senior editor of Americans for Limited Government.