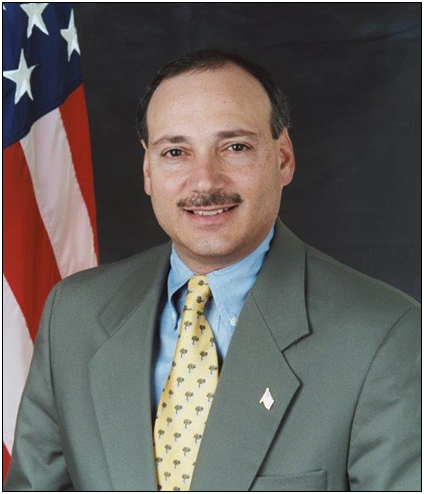 By Natalia Castro
President Trump's nomination of Patrick Pizzella to be Deputy Secretary of Labor demonstrates, once again, the President's emphasis on streamlining executive agencies ridding them of waste, while cutting the regulatory burdens on the nation's economic growth.
Americans for Limited Government President Rick Manning who served with Pizzella at the Labor Department in the George W. Bush administration hailed the appointment saying, "Pat is the right person for the job of straightening out the mess at the Labor Department left by now Democratic National Committee Chairman Tom Perez.".
Pizzella currently serves as Acting Chairman of the Federal Labor Relations Authority (FLRA) which hears cases regarding unfair labor practices, union representation, and arbitration appeals. Pizzella has had membership on the board since 2013, when a Democratic Senate led by Harry Reid unanimously confirmed him by voice vote.
Just three days into President Trump's term, Pizzella became Acting Chairman to administer the labor-management relations program for 2.1 million non-Postal federal employees worldwide.
While this has given Pizzella the opportunity to work directly with the personnel aspects of federal government management, Pizzella's true strengths come from his knowledge of how to implement policy. In this new position, as second in command to Secretary of Labor Alexander Acosta, Pizzella will be vital to consolidating the Department and meeting the President's demand that two regulations be eliminated for every new one that is written.
During Pizzella's time as Assistant Secretary of Labor for Administration and Management in the George W. Bush Administration, he took an active role in increasing efficiency within the Department. Don Todd, former Deputy Assistant Secretary for Labor Department's Office of Labor Management Standards during the same Administration, applauded Pizzella's act to modernize phone systems and increase unity between all levels of the Department of Labor.
Pizzella also integrated the Department's email system during this time as well. 16 years ago, scheduling simple meetings across the department were impractical due to the lack of a unified email system, Pizzella saw the issue and for the first time, made email communication efficient and effective within the Department.
With Trump's goal to eliminate waste, fraud, and abuse; Pizzella truly knows where all these "bodies are buried" within the Labor Department, making him an ideal appointment.
One issue Pizzella will likely take on is labor union transparency. During the Bush era, the Department of Labor enacted regulations to oversee potential conflicts of interest among union officials and persons doing business with them through union disclosure forms.
Unfortunately, on December 7, 2010, President Obama rescinded the implementation of these regulations, providing unions with even less accountability to their members.
Former Labor Secretary under Bush, Elaine Chao, critiqued this decision in saying the Obama Administration was "making a mockery of the regulations" and was giving "preferential treatment" to the unions. As a former architect of these policies under the Bush Administration, Pizzella will likely work to restore transparency regulations so labor union members, media, and others know where their labor union money is being spent.
Manning, who served as Public Affairs Chief of Staff at the Department of Labor, believes Pizzella's transparency regulation initiatives ensure he will stand up for workers represented by organized labor in the private sector, he cites his vast government experience as an indicator Pizzella is perfect for the job.
Manning called Pizzella "well-qualified" in a public statement, adding that, "Pizzella understands the big issues that have engulfed the Labor Department where Obama administration policies have harmed the capacity of American businesses to create jobs."
President Obama inflated the Department of Labor and stifled job growth; with Pizzella back in a position to help lead the Department, he will utilize his extensive knowledge to ensure Trump's agenda is implemented efficiently and effectively. Now, it is up to the Senate to confirm him, considering he has already served the in the Department under Bush, and was appointed by Obama to serve on the Commission that oversees federal government personnel disputes, there is no reason this should be anything less than a 100-0 quick confirmation.
Natalia Castro is a contributing editor at Americans for Limited Government.