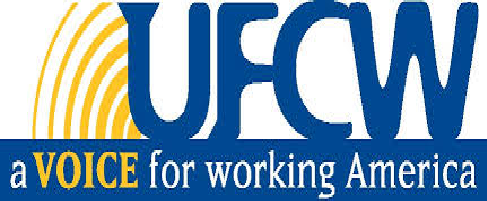 Since last year, Mickey Kasparian, the president of the United Food and Commercial Workers Local 135, and his lackeys have been accused of discrimination and/or mistreatment by not one, not two, not three, but four Hispanic women. Three of these four accusers worked directly for the UFCW; a fourth works for a UFCW-funded organization.
Last December, Sandy Naranjo, a UFCW organizer, filed a lawsuit against UFCW Local 135 alleging gender discrimination, retaliation, and wrongful termination. This was a shocking turn of events, given the fact that she had previously viewed her job as a "dream job." In her lawsuit, she alleges that "Kasparian created a work environment that was particularly hostile toward women." Kasparian had fired this woman shortly before Christmas – while she was recovering from a work-related car accident.
As bad as those allegations are, the most troubling allegations are from Isabel Vasquez who filed a lawsuit against Kasparian and UFCW Local 135 for sexual harassment just a few days before Christmas last year. She claims that Kasparian repeatedly demanded that she have sexual relations with him. At one point, a co-worker interrupted one of these sexual acts, but nothing was done, and the harassment continued. Last year, after more than a decade of abuse, she decided to retire early from the UFCW. In her lawsuit, she further alleges that Kasparian sexually harassed another woman in 2011. After this woman's husband found out about the harassment and beat up Kasparian, she too was fired.
In February, a local paper called on Kasparian to step down. At an anti-Kasparian protest that month, another woman who had worked for the UFCW for nearly a decade accused Kasparian of making "everybody [in the office] feel fearful of losing their jobs."
After expressing support for Vasquez, Anabel Arauz, a UFCW organizer, was fired in March of this year. The following month, she also filed a lawsuit against UFCW Local 135 and Kasparian alleging discrimination, harassment, and retaliation. In her lawsuit, she referred to the union and Kasparian's "demonstrated animus, bias, and discriminatory intent/conduct against women."
Also in March – Women's History Month – Nohelia Ramos Campos filed a complaint against the San Diego chapter of the Alliance of Californians for Community Empowerment (ACCE), which is funded by the UFCW. In her complaint, she accused her employer of discrimination, harassment, and retaliation. Specifically, she alleged that a superior pressured her to support Kasparian and mentioned that Kasparian had threatened the UFCW's funding of ACCE over her comments on social media in support of Kasparian's accusers.
While serving as the president of UFCW Local 135, Kasparian was also the president of the San Diego and Imperial Counties Labor Council, a group of local unions affiliated with the AFL-CIO. In May, Richard Trumka, the president of the AFL-CIO, ordered the removal of Kasparian from the leadership of the labor council and placed the organization into receivership.
While one might guess that Kasparian would have taken his removal from the labor council presidency as a sign that it was time for him to resign from the leadership of his union, that was certainly not the case. Instead, the shameless Kasparian announced the creation of a rival labor council the day after his removal; this new labor council's membership included SEIU Local 221 and several other unions. And through it all, the local Democrat Party leadership has continued to support Kasparian.
All of which leads to one question: how many more women will have to speak out about their mistreatment by Kasparian before the UFCW and its allies start taking women seriously?
In spite of all of these allegations, the UFCW, the local Democrat Party, and a Service Employees International Union local, among others, have disgracefully stood by him.
Richard McCarty is the Director of Research of Americans for Limited Government Foundation.