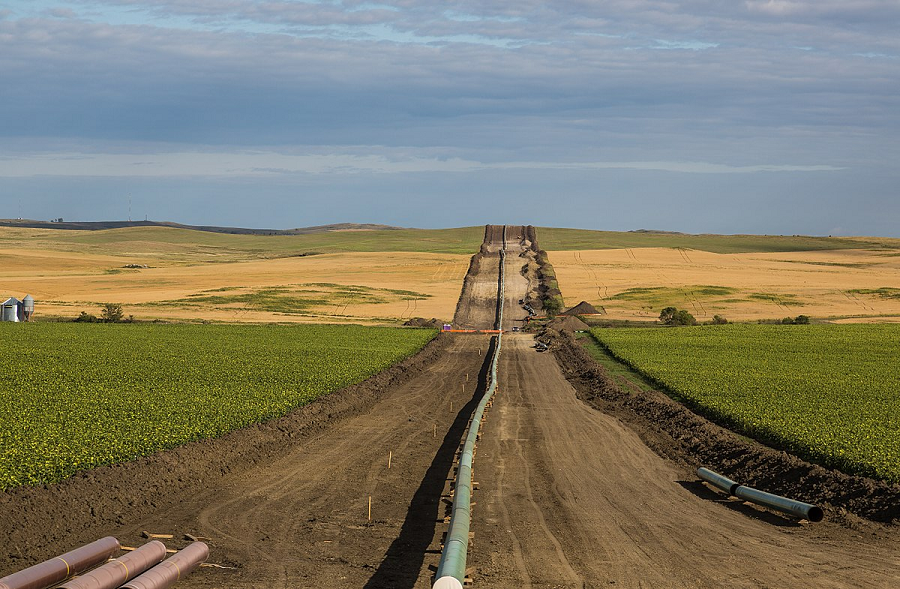 By Natalia Castro
After nine years of back and forth debate, the US is finally taking a critical step towards boosting access to oil in order to cut costs for consumers and lessen our dependence on the volatile global oil market, and it is all thanks to Nebraska. This week the Nebraska Public Service Commission approved the Keystone XL pipelines route through the state, allowing the construction of a pipeline network that will carry oil 1,700 miles from Alberta, Canada to Steele City, Nebraska.
Almost a decade ago, environmental groups went into an uproar about the proposed extension of the Keystone pipeline, arguing it possessed grave ecological concerns and would pollute local water sources. As a result, the Obama administration issued a federal directive blocking the project and disappointing both American oil refiners and the North American energy company leading the project, TransCanada.
The Trump Administration had a different course of action.
Early this year, President Trump gave the Keystone XL pipelines its critical federal permit to allow for the project to move forward. This prompted a conversation between Nebraska based environmental groups and TransCanada which agreed on an alternative route to the one Obama disapproved. Rather than running through Nebraska's Sandhills, which sit atop one of the largest freshwater aquifers in the U.S., the new route avoids these contentious areas. This is the route which received 3-2 approval from the Nebraska Public Service Commission.
If the Keystone XL pipeline proves anything, it is that cooperation rather than dismissal sparks action and opportunity.
Although an oil leak last week along the original Keystone pipeline reinvigorated some protestors, TransCanada's response served as reassurance; the leak was isolated entirely within 15 minutes causing little damage to neighboring areas.
Nebraska's decision to move forward with the XL pipeline could not have come at a better time for U.S. energy infrastructure and our presence in the global energy market. The Organization of the Petroleum Exporting Countries, alongside a group of non-OPEC producers led by Russia, are meeting November 30 to discuss methods of restraining output to lower global inventories and support prices.
But these groups have reason to be worried about U.S. oil advancements. Reuters of Nov. 2017 cites Gene McGillian, manager of market research at Tradition Energy in Stamford, Connecticut, who notes, "The market is growing concerned about U.S. production… There are expectations we can see close to 10 million barrels a day within 3 to 6 months."
While TransCanada had fears regarding demand from U.S. refiners considering the long drawn out political process, refiners are increasingly concerned about the reliability of Venezuelan crude oil shipments.
Despite political turmoil, U.S. refiners have relied on Venezuela for heavy sour crude oil, since railways proved to be expensive means of getting this oil to the Gulf of Mexico. The Keystone XL pipeline provides direct, inexpensive access to this heavy sour crude oil, lessening our dependence on a violent and unstable state.
President Obama prevented a critical element of our economy and energy infrastructure from moving forward. Now, under the Trump Administration, the project has moved forward in a cost and environmentally conscious way. The Keystone XL pipeline is not complete, but thanks to Nebraska's actions this weekend, it is a step closer to making the dream of North American energy independence a reality.
Natalia Castro is a contributing editor at Americans for Limited Government