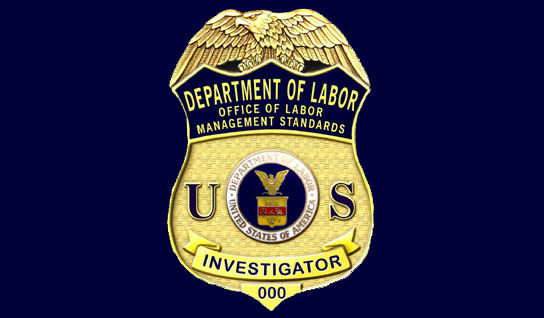 Although the Office of Labor-Management Standards (OLMS) at the Department of Labor is not a large agency, it has a critical mission: rooting corruption out of unions to protect workers' hard-earned dues money and helping to ensure free and fair union elections. Unfortunately, the agency's capacity declined during the Obama Era. Now Congress needs to increase funding to rebuild the agency, which has lost more than one-third of its employees since 2008.
While President George W. Bush's Administration was disappointing at times, his selection of Elaine Chao for Labor Secretary was a wise one. She chose Don Todd to lead OLMS; and because she saw the importance of the agency's mission, she worked to increase its funding. But even with the increased funding, the agency's staff was still significantly smaller than it was during the Reagan Era.
Under Don Todd's leadership, OLMS grew and was very productive. For example, the agency dramatically increased the number of unions it audited. Compliance audits of unions increased by nearly 400% from 206 in the year 2000, the last full year of the Clinton Administration, to 798 in 2008, the last full year of the Bush Administration.
Perhaps if OLMS had had as many employees under Bush as it had under Reagan, it would have been able to audit even more unions than the OLMS did under Reagan. Nonetheless, the agency's vigorous enforcement of labor law throughout the Bush years resulted in hundreds of corrupt union officials going to prison and tens of millions of dollars being returned to their unions.
Big Labor worked hard and gave generously to elect Obama and other Democrats and to enact Obama's agenda. Democrats paid union bosses back for their support by pursuing policies designed to increase their power—and revenues. One of the Obama Administration's favors to union bosses was to deprioritize the work of OLMS. On Obama's watch, the OLMS workforce was slashed, and funding, audits, investigations, indictments, and convictions all decreased, which was good news for corrupt union bosses, but bad news for their union's membership.
As an example of the stark contrasts between the Bush and Obama Administrations, consider the number of compliance audits of international unions that OLMS conducted under each. (Of course, it should be noted these audits are labor-intensive due to the size and complexity of international unions.) During the Bush Administration, there were 35 compliance audits of international unions; under Obama, there were zero compliance audits of these unions. In other words, the nation's largest unions were given some latitude to do as they pleased for eight years, and not one of them had their books audited by the Labor Department.
While the Obama Administration refused to be held accountable to the law—by dragging its feet in appointing inspectors general, obstructing investigations by inspectors general, and refusing to cooperate with Congressional investigations—Obama's Labor Department refused to hold the nation's largest unions accountable to the law. Human nature being what it is, it seems highly likely that at least some of these international unions had some less-than-honorable officers or staffers who stole from union members.
Fortunately, the Trump Administration has been selecting quality leaders to turn things around at the Labor Department, and the Administration has also requested a funding increase of several million dollars for OLMS. These additional funds were requested to restart the long-neglected audits of international unions and to upgrade the agency's dated electronic filing system.
Because of the important work of the agency, Congress should appropriate every penny requested for OLMS. In addition, if any savings can be found in the rest of the budget, Congress should appropriate even more funds to reverse the detrimental staff reductions under Obama. With good leadership and adequate staffing, who knows how much union corruption might be discovered after eight years of lax enforcement?
Richard McCarty is the director of research at Americans for Limited Government Foundation