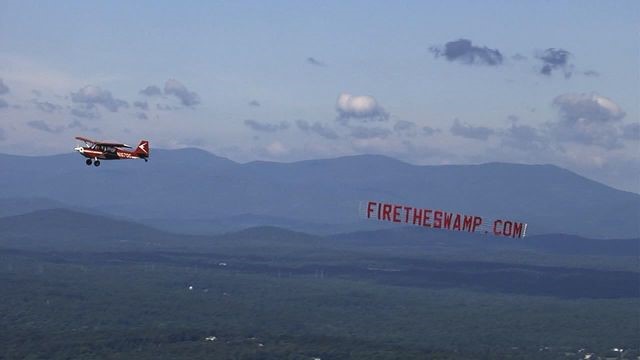 By Natalia Castro
As scandals spill out, more and more members of Congress are realizing the importance of civil service reform. In the last two weeks, three more representatives have come out in support for the Modern, Employment, Reform, Improvement, and Transformation Act (MERIT Act) which will fundamentally transform how federal employees within the civil service are removed for poor performance. By increasing accountability standards and introducing whistleblower protections, the MERIT Act protects workers who are placed in toxic environments in order to allow our government to function effectively.
The Federal Emergency Management Agency (FEMA) is dedicated to helping Americans who have experienced tragic circumstances. Ideally, the workers within FEMA should also be dedicated to bettering the lives of Americans in vulnerable positions. Instead, reports have just been released of a top FEMA official committing acts of sexual misconduct for years on end.
FEMA's Chief Component Human Capital Officer Corey J. Coleman resigned last week following an internal investigation. According to a summary statement released to the New York Times, investigators contacted 73 witnesses and took 98 statements following allegations of misconduct.
Matt Stevens of the New York Times explains Coleman's abuse with these two stories; "The summary found that Mr. Coleman had sexual intercourse with one woman in 2015, while the woman was his subordinate. Mr. Coleman also made sure the woman was assigned to work directly with him; pressured her to go on dates; and the woman was at one point denied a promotion after she refused Mr. Coleman's advances, the summary said. The woman told the investigator that she kept her job by telling Mr. Coleman that she might be willing to go on dates with him again, the summary said."
Stevens added, "The investigation also found that Mr. Coleman had a second inappropriate relationship with a separate female subordinate in 2017 and 2018. He allowed the woman to work from his home and made her accompany him on official travel even though she was given few responsibilities. When the woman said she wanted to leave FEMA, he created a job for her — even though she was not qualified for it — and paid for it with disaster funding, the summary said."
The investigation also found that Coleman granted preferential treatment to fraternity brothers for positions they were not qualified for. Other reports found that Coleman intimidated staff and created a management structure which made it impossible for subordinates to circumvent his authority. Coleman has also been accused of hiring women he met at bars and online dating sites. Coleman is also reported to have transferred women in and out of departments and regional offices, so his friends could attempt sexual relationships with them, according to employee statements released in the Washington Post.
Coleman has been creating a hostile work environment for years, and it has not gone unreported.
The Department of Homeland Security's inspector general's office first received complaints about Coleman in 2015 and directed the agency to investigate. It is unclear if actions were taken under the previous administration.
It was not until January of 2018 when an internal investigation at FEMA began. Four months later, in April, Coleman was placed on administrative leave. In June, Coleman was asked to testify before investigators and chose to resign from office instead. The investigation concluded July 27, nearly eight months after it began.
Fortunately for FEMA workers, this was a relatively "quick" investigation in contrast to most federal government removal investigations. The average removal process for a poor performing employee within the federal workforce takes nearly a year. And it is important to note, Coleman did not even get fired, he chose to resign.
It is an unaccountable civil service industry that protects poor performers and prevents whistleblowers from speaking up.
As this scandal comes to light, more and more representatives are jumping on board with civil service reform.
Last week, Senator Tom Cotton (R-Ark.), Representative Dennis Ross (R-Fla.), and Representative Louie Gohmert (R-Texas) all signed onto the MERIT Act which expedites removal timelines and upholds whistleblower protections.
Legislation like the MERIT Act takes a step in preventing employees like Coleman from spending years abusing their power and wasting taxpayer funds. Now more than ever it is imperative that Senators and Representatives band together to prevent waste, fraud, and abuse from plaguing our civil service. This should be taken as a lesson from Coleman and enact real legislative change to prevent this from ever happening again.
Natalia Castro is the Public Outreach Coordinator for Americans for Limited Government.