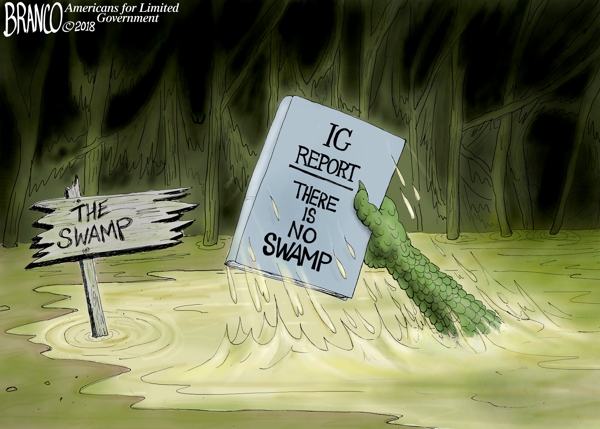 By Natalia Castro
The federal government is plagued by an inability to remove poor performing employees. Compared to the private sector, government employees maintain near complete job security despite poor performance. Currently, over two million individuals work for the federal government, in order to ensure these workers are promoting the public good and effectively carrying out the tasks of their administration, we must address the negligible rates of dismissal across agencies.
According to the Office of Personnel Management's (OPM) FedScope data, from 2005 to 2017 the public sector maintained a layoffs and firings rate of 3.37 percent. During the same time period, the private sector held a far higher rate of 17.27 percent, according to the Bureau of Labor Statistics JOLTs survey. Even more shocking, the termination for cause rate in the public sector was a mere 0.53 percent of all terminations.
Public sector employees are not simply more skilled than private sector employees, it is just harder to remove them. This is clear across agencies.
The Environmental Protection Agency has a total of 14,696 employees, only 10 have been terminated in this fiscal year. This is following a consistent trend. Over the last 12 years, only 239 employees have been terminated for cause, giving the agency an average 0.11 percent termination rate a year.
The Department of Justice (DOJ) has been riddled with controversy and misconduct over the last few years, so it makes sense that termination for cause rates peaked in 2017. Unfortunately, the termination for cause rate was still only 0.27 percent that year. Over the last 12 years, the rate was an average 0.22 percent.
While many may find it shocking that individuals like Bruce Ohr are still working at the DOJ or that Peter Strzok held onto his job for so long, understanding that only 0.22 percent of employees are fired makes it clear that this is the norm.
Another agency laced with scandal has been the Internal Revenue Service (IRS). Under the Obama Administration IRS officials discriminated against conservative organizations through rejected tax exemptions.
Yet unlike the DOJ, the IRS has not seen an increase in firings to align with known poor performance. The IRS termination for cause rate peaked in 2006 and declined every year from 2010 to 2016.
Over the last 12 years, the IRS maintained a termination for cause rate of 0.79 percent. While this is more impressive than other agencies discussed, it is only slightly so, and it still remains far below what should be expected and leaves over 99 percent of employees with job security despite malfeasance.
Other agencies which seem to retain an abysmal firing for cause rate since 2005 include the General Services Administration at 0.26 percent, the Department of Labor at .39 percent, the Department of Energy at 0.23 percent, the Department of Education at 0.14 percent, the Department of Housing and Urban Development at 0.21 percent, and the Department of State at 0.22 percent.
In fact, only five departments have a termination for cause rate above the national average. With the highest termination for cause rate being at the Department of Homeland Security at 1.04 percent.
Our public sector needs a system that actually allows managers to remove poor performing employees rather than just working around them or transferring them to a different office. U.S. Rep. Barry Loudermilk (R-Ga.) and Senator David Perdue (R-Ga.) have introduced the MERIT Act which would do exactly that by expediting removal timelines and enhancing whistleblower protections.
In order to have a civil service that works effectively to carry out the President's agenda, federal work managers must be able to remove individuals who fail to play their role. This behavior would never be acceptable in the private sector, and the public sector must move closer to that standard.
Natalia Castro is the multimedia manager at Americans for Limited Government.