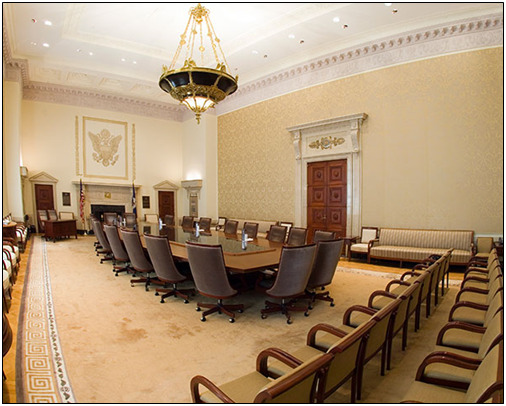 With a steady 1.9 percent unadjusted inflation rate for 2018 on the books, the Federal Reserve has paused interest rate hikes in its Jan. 30 meeting, and put future rate hikes in doubt with a call for "patience."
"In light of global economic and financial developments and muted inflation pressures, the Committee will be patient as it determines what future adjustments to the target range for the federal funds rate may be appropriate to support these outcomes," the central bank wrote.
The Fed kept the target federal funds rate at 2.25 percent to 2.5 percent and looking forward to 2019 said it expected "sustained expansion of economic activity, strong labor market conditions, and inflation near the Committee's symmetric 2 percent objective as the most likely outcomes."
That is surely good news for President Donald Trump, who has been critical of the Fed's rate hikes over 2018. On July 19, 2018, Trump told CNBC, "I don't like all of this work that we're putting into the economy and then I see rates going up."
A day later on Twitter, Trump said, "The United States should not be penalized because we are doing so well. Tightening now hurts all that we have done."
On Sept. 26, Trump blasted the Fed after another rate hike, saying, "Unfortunately they just raised interest rates a little bit because we are doing so well. I am not happy about that." By Oct. 10, Trump had declared, "they're so tight. I think the Fed has gone crazy."
Since the Fed began its policy normalization program in Sept. 2017, it has dumped more than $388 billion of U.S. treasuries and mortgage-backed securities. $161 billion of that has been since Sept. 2018 as the Fed accelerated the program to dumping about $50 billion a month.
Almost immediately following that acceleration, equities markets found themselves in a major correction, beginning in October and continuing through December. On Nov. 26, Trump commented again to the Wall Street Journal, "I think the Fed right now is a much bigger problem than China. I think it's — I think it's incorrect what they're doing. I don't like what they're doing."
Trump added, commenting on the Fed's policy to begin drawing down its assets accumulated during the past decade of quantitative easing: "I don't like the $50 billion. I don't like what they're doing in terms of interest rates. And they're not being accommodative at all. And I'm doing trade deals, and they're great trade deals, but the Fed is not helping."
During quantitative easing, the Fed accumulated an additional $3.5 trillion of securities going back to Aug. 2007 when the financial crisis began, bringing it to a peak of $4.3 trillion at the end of 2014. At some point, it was going to have to start to normalize monetary policy, such that there would never seem to be a good time to do it from an economic perspective.
That is has chosen to do so now in some ways is a testament to the strength of the U.S. economy — and even the wisdom of the Trump trade policy. Analysts had warned that the tariffs would lead to an inflation spike that simply has not materialized. The strong economy gives the Fed some room to maneuver in terms of normalization — but it could come at a cost to growth.
That said, even with the rate hikes and balance sheet drawdown, the 10-year, 2-year treasuries spread remains positive at about 0.16 percent, indicating there is still some life left in the economic expansion.
So, even with his differences with Fed Chairman Jerome Powell, Trump perhaps can take the Fed's strong dollar stance as a compliment, even if it did hike rates too fast. The Trump economy can take it — at least, for now.
Robert Romano is the Vice President of Public Policy at Americans for Limited Government.