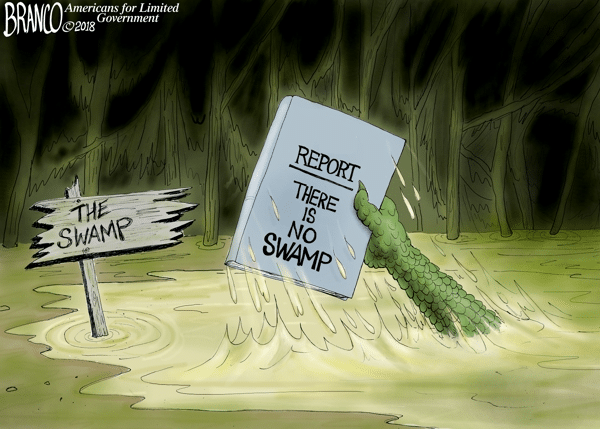 By Rick Manning
The hardest part about any government shut down is that it is generally about a relatively abstract, but critical principle, while the negative impacts are somewhat immediately felt.
In Washington, D.C., the federal government is the only employer who truly matters. While the federal government employs about 330,000 civilians in the D.C. metropolitan area, it also employs thousands upon thousands of defense and other government contractors who are directly impacted by any work stoppage.
While in most of America the impacts are minimal, in the D.C. area, local food banks are mobilized to help those who are going to miss a paycheck or three due to the failure to fund adequate security along the southern border.
Imagine being a member of Congress, staff person or a White House staffer and going to church only to hear a call to those being impacted to use the local food bank to meet their grocery needs. You hear this knowing full well that many in the congregation blame you or your boss for the hardship, usually with some flip comments like how the politicians can mess up a one-car funeral procession.
You feel responsible for your neighbor's hardships, and your Facebook page and Twitter are blowing up more each day with stories of people feeling the pinch.
These are the types of pressures legislators, staffs and the White House face, because they all live amongst the federal employees who are feeling the pinch.
And this is why they need to hear from you, today, tomorrow and the next day until an agreement to fund southern border security is a reality.
The power of the swamp is that everyone in the D.C. metropolitan area breathes the swamp gas with some intoxicated, some immune and some nauseated, but the commonality and the desire to help your neighbor becomes a very powerful impulse, especially when you are spending other people's money.
In the end, the D.C. swamp demands to be paid before American lives will be protected on the southern border. Is that right?
Additionally, problems that are happening "out there" can be ignored if they don't fit your narrative, and in today's media environment, it is very easy to play see no evil, hear no evil, speak no evil, when evil is staring you in the face.
Now as the pressure builds to do something, is exactly when most people feel most helpless, but if the American people stand up and demand real border security including a massive steel barrier, eventually, the message will be heard and the will of the people will be instituted.
Rick Manning is the President of Americans for Limited Government.