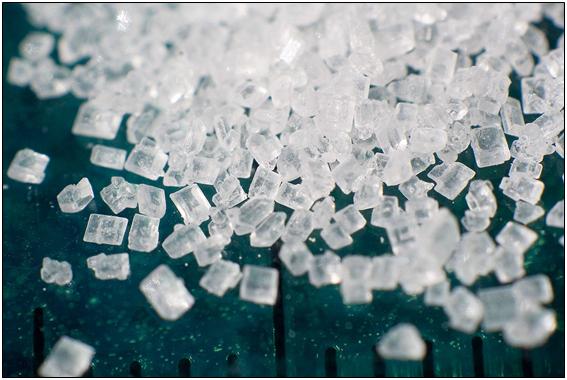 By Rick Manning
Brazil is the leading producer of sugar cane in the world and environmentalists in the South American country worry that a recent decision by President Jair Bolsonaro's government to end a ten-year moratorium on new cane production in the Amazon rainforest will spark new development.
While Brazilian sugar production has declined over the past five years, at least partially due to low international sugar prices, what most Americans don't realize is that a significant amount of sugarcane is used to create ethanol in Brazil, much like corn is used for that purpose in the United States.
Why should you care about Brazilian sugar?
Because if you want to create a pathway to end U.S. sugar subsidies, the road runs through Brazil and the capitals of other major sugar producing countries, and the opportunity lies in the probability of a second term trade deal between the Trump and Bolsonaro administrations.
Brazil is the ninth largest economy in the world, and second largest in North and South America, just ahead of Canada, and the United States ran an $8 billion trade surplus with the one-time Portuguese colony. With an already robust trade relationship, alongside the friendly relationship between Presidents Trump and Bolsonaro, a bi-lateral trade deal makes a great deal of sense.
Sugar subsidization may fit into this scenario if Congress chooses to move ahead with Florida Congressman Ted Yoho's forward-thinking proposal known as zero for zero.  Zero for zero cuts U.S. sugar subsidies to zero upon a certification that other major sugar producers, including Brazil, end their subsidies as well.
The U.S. working with Brazil to end their subsidies would lay the ground=work for talks with other major sugar producers like India, Thailand, Pakistan and Mexico creating a consensus which once confirmed would end U.S. domestic sugar subsidies.
While some might believe that it is naïve to expect a massive end to individual country sugar subsides, the simple fact is that there is somewhat of an international consensus on the need to preserve the Amazon rainforest and this may open the door to talks about ending subsidies while protecting the rainforest.
But for any effort to have legs, Congress needs to act on the Yoho legislation which merely agrees to drop U.S. subsidies once other major sugar producing nations drop theirs.  Passage of Yoho would give the Trump trade negotiators a huge chip to play because their legislative work would have been done in advance, providing negotiating certainty that otherwise would not exist.
When environmentalists hear about potential additional agricultural development in the Amazon, they immediately think of climate change and other horror story narratives that they tell themselves.  However, these very concerns may open the door to a realistic discussion of cutting the agricultural subsidies that so often spur production in undesirable or lower yield areas.
A little creative thinking on the international trade front may just provide the impetus for problem solving which can be applauded by those who seek an end to sugar subsidies and those who wish to protect one of the worlds' great river systems and the eco-system which grows around it. Zero for zero on sugar may just provide the exact kind of win-win that is necessary to fix seemingly intractable problems.
Rick Manning is the President of Americans for Limited Government.