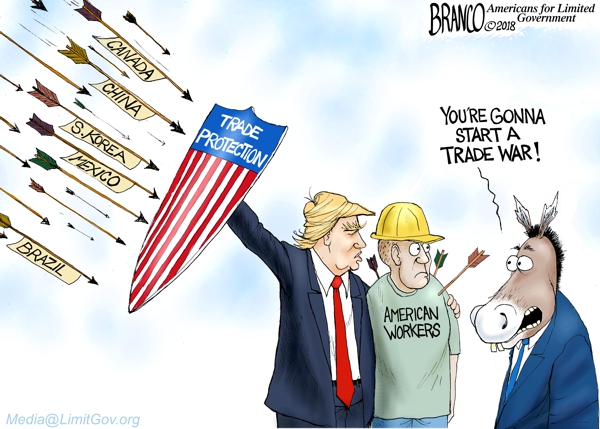 The U.S. trade in goods deficit with China is down 12.8 percent in the first nine months of 2019, or $38.5 billion, compared to 2018, according to the latest data from the U.S. Census Bureau.
The numbers came with the 10 percent tariffs President Donald Trump levied on $200 billion of goods and 25 percent on $50 billion until May, when Trump raised the tariff to 25 percent for all $250 billion. Then, in July he added another 10 percent tariff on the remaining $300 billion of goods, bringing it to a total of almost $550 billion of goods being taxed.
The goods trade deficit reduction of $38.5 billion as of September was where things stood at the time the U.S.-China trade deal in principle was announced in early October, and now we're about to find out if the agreement will be closed or not.
The Wall Street Journal is reporting a setback in talks on Nov. 12, noting a disagreement over U.S. application of tariffs: "The logjam centers on whether the U.S. has agreed to remove existing tariffs in the so-called 'phase one' deal that the two countries have been working toward — or whether the U.S. would only cancel tariffs set to take effect Dec. 15, according to people familiar with the talks."
For the uninitiated, this is China moving the goal posts — again.
And Trump knows it. The same thing happened in May when Beijing reneged on the deal that was to include provisions on intellectual property theft, forced technology transfer, financial services and currency manipulation.
Trump spoke of the impasse at a speech to the New York Economic Club on Nov. 12, explaining that because China broke the deal, that is why he raised the tariffs in the first place, "We had a deal. This gentleman can tell you, we were so close to a deal. The hard points were negotiated: opening up China, intellectual property, all sorts of tremendous penalties. And then, one day, we get a call — seven months ago, we get a call, they'd like to see us.  And we saw them, and they explained why they can't do three or four things that were already agreed to.  And I said, 'Okay.  Hey, look, I'm in the real estate business in New York.  I've heard that before.' Sadly. It wasn't like, "Oh, gee, I'm so shocked." But I was a little surprised. You know, it's China. They're not supposed to do that. But they did. And I'll tell you what: I'll bet you they wished they didn't do it. Then I put on 25 percent tariffs on everything coming in — on the first $250 billion of product."
So, with no deal, the tariffs increased to 25 percent on $250 billion. Now with the deal, Trump said, "It's going to 15 percent very soon."
But take note of the aforementioned number. In May, if Beijing had taken the deal, at that time it was 10 percent on $200 billion — $20 billion — and 25 percent on $50 billion — $5 billion. Together that was $25 billion of tariffs if Beijing had simply accepted the deal in May.
Now, Trump says if a deal is made right now, the tariffs will only go down to 15 percent on the $250 billion of goods, or to $37.5 billion, instead of just $25 billion. It keeps getting worse for China the longer they wait. They lost another $12.5 billion because they thought the U.S. would fold. They were wrong, and so the President is ratcheted up the pressure. That's the way Trump negotiates.
And the President promises it will get even worse for Chinese exporters if they withdraw again. Trump declared, "And I tell this to Larry, I tell it to everybody: If we don't make a deal, we're going to substantially raise those tariffs. They're going to be raised very substantially."
Perhaps that will be clear to Beijing, even if it's not clear to the reporters at the Wall Street Journal.
In June, the first month of the increased tariff, imports from China actually dropped 0.7 percent. The same thing happened again in August, with a 0.77 percent drop.  In data going back to 1985, imports from China have never dropped in the month of June, and they usually increase in August, too, with a few exceptions, including 2019. Meaning the tariffs are definitely having an impact.
Overall imports from China for the year are already down $53 billion. At the current pace, exports to the U.S. could drop by $72.5 billion, or 13.4 percent this year. That amounts to a little more than 0.5 percent of China's $13.6 trillion Gross Domestic Product.
U.S. goods exports to China are also down 15 percent, or $14.5 billion. But that's just 0.06 percent of the $21.5 trillion U.S. Gross Domestic Product.
China has far more to lose in this fight.
From the U.S. standpoint, the overall savings in 2019 so far of $38.5 billion on the trade in goods deficit is $38.5 billion less that will be subtracted from the U.S. economy when the numbers are figured — trade deficits come out of the overall number  when GDP is calculated — so no skin off our nose.
So, it's time for Chinese President Xi Jinping to choose. Deal now, or deal later, but it's going to keep getting worse if they wait.
Robert Romano is the Vice President of Public Policy at Americans for Limited Government.