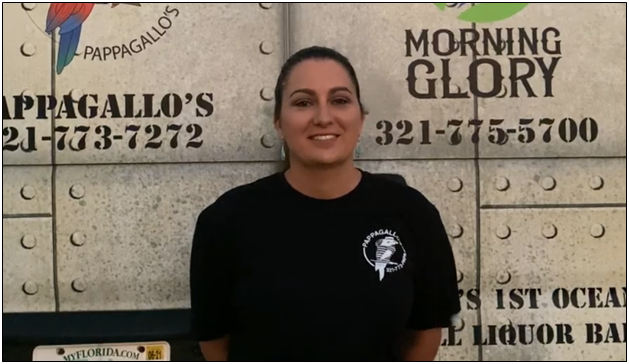 Nearly half of US workers are employed by small business, and the coronavirus and the shutdowns are taking a severe toll on these businesses. According to a survey by the National Federation of Independent Business (NFIB), 92 percent of small businesses have been harmed by the coronavirus. Of these negatively impacted businesses, 80 percent have seen declining sales, and 31 percent have had their supply chains disrupted. Furthermore, about half of small businesses report that they will not be able to survive for more than two months if things do not change. Of course, the NFIB survey respondents are not alone.
Here is what a few small business owners from across the country had to say about their situations, just prior to Congress enacting the $2.2 trillion economic rescue plan to help as many employers as possible to keep payroll.
Trisha R. is a co-owner of Pappagallo's Pizza and Morning Glory Eatery, which are family restaurants in Satellite Beach, Florida.
"Pappagallo's has been around for thirty years. We might be able to last a month… Morning Glory just recently opened, and I don't think we'll last… another week or two. We're going to go out [of business] if we can't get back to work. We're really hurting…  We need to get back open as soon as possible… A thirty year business going out would just be detrimental… to our family and to everybody's family that's involved in our business."
Levi G.  owns GEI Utility Construction in Tulsa, Oklahoma.
"Our company has been impacted by the coronavirus, the COVID-19, in a… multitude of ways. First and foremost, it's shutting down our biggest job sites that we have working so I'm not able to keep my employees busy. I'm not able to redirect them to other jobs now because our state has a shelter-in-place order, and even if I were able to do those things… our kids are out of school now for the remainder of the year… I think that… the longer this goes on, the more lasting effect this is going to have on our economy… Our company is not highly leveraged so we can last a little longer than some companies. We're fortunate in that matter, but we will lose employees."
Paul L. is the owner of Loveland Home Solutions, a residential electrical service company in St. Charles, Missouri.
"Like everyone else, we have been impacted by this virus threatening our country. We need the government to let us go back to work because small business is the backbone of this country – and, like most people, we are one job away from bankruptcy… The country could not survive an extended shutdown any more than it could survive a killing virus."
Evan H. is the founder and CEO of Vested Networks, a business phone service company based in Lewisville, Texas.
"One of the big things that's really been hurting us is… a loss of productivity because of the shelter-in-place rules… We're a B2B business, and that really hurts our ability for sales and onboarding, acquiring new customers, getting… them all set up… We're one of the few exempted companies to still be able to work… but it really doesn't help us when… all of the clients that we serve are businesses that are closed… We've got enough in reserves right now to last a little bit over a month…"
In the past few weeks, we have seen more than 16 million people apply for unemployment benefits. Unfortunately, it is highly likely that next week's report on new unemployment benefit applications will show another increase. Unless policymakers wish to soon see millions of small businesses fold – and even more people unemployed – Americans must be allowed to return to work in short order.
Richard McCarty is the Director of Research at Americans for Limited Government Foundation.