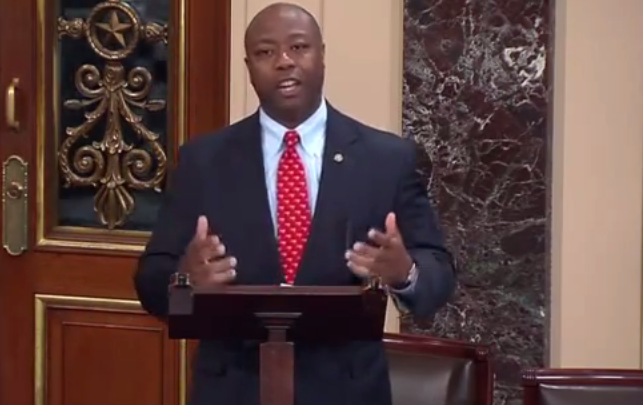 Sen. Tim Scott (R-S.C.) is right. On Tuesday, he noted that "we didn't set out to keep quarantines in place until we found a safe and effective vaccine. That would take too long… We are too often presented with a false dichotomy — either saving our economy or saving lives… We've seen the goalposts around flattening the curve move, and I think that's unfortunate, because… businesses have collapsed, mental and physical health have declined, depths of despair escalate, educational outcomes nosedive, as we wait in our living rooms praying for some good news around therapies and around vaccines."
Of course, Scott is not the only one who has noted the damage caused by the shutdown; small business owners across the country have been warning of the impacts of the shutdown for weeks and urging policymakers to reopen the economy, with more than 30 million jobs lost and counting.
Here is what just a few of these business owners had to say about their own situations and the shutdown.
Phil Green is the owner of Rapid Repair Pro, a home repair contractor, in Maryville, Illinois, and stated: "The shutdown… is beginning to have an impact on my business. My pipeline of work is dwindling. I expect within a few weeks, I'll be pretty much totally out of work. If this continues through May, I really stand a chance of losing everything I've worked for for the past 25 years, and it's just not gonna go well. So I realize this is bad for everyone, not just me, but we really need to get back to work."
Brett Denton is the owner of Kvell Fitness and Nutriition, a fitness facility in Boise, Idaho and said: "We have seen a significant drop in our membership rate. Obviously, people aren't coming into the facility… Our clients could have done virtual [training] long before this… COVID-19 shutdown… happened, and they come to us because we are an in-person facility. We offer coaching; we offer community; we offer accountability. We offer things that you can't get virtually… On top of that, we're having people terminate [their memberships] because they're scared… First of all, a lot of them are unemployed. Second, they don't know how long they're gonna be unemployed. They're holding on to everything because of fear."
Denton added, "And so if this happens for too much longer, we're going to really be struggling — to the point of probably needing to shut the doors and find something else to do. And if we shut the doors, that is six people plus some contractors who are gonna be out of work and trying to find work elsewhere. And then, of course, all of the other businesses that we pay to support us: marketing companies, software companies, etc. And so we really need to get the economy back moving again in one way or the other. I care about people deeply, and so I understand that this is a hard decision to make for everybody. But I know that the economy is going to cause major issues for me personally, and for our business, and for our clients, and for our employees, if we don't figure out some way to get back into business even if it's a modified approach."
Jason Kothenbeutel is the owner of Alloy Wheel Repair Specialists in St. Paul, Minnesota, and said: "[The] government shutdown has affected us a great deal… Fortunately we are [an] essential business so we can stay operational, to some degree, but we are [a] business that serves mostly commercial accounts. Their business is down significantly; and because their business is down, my business is down… Our business is roughly down by about 60 percent right now. I'm afraid it'll go a little lower than that as we move forward…. It is, in my opinion, imperative that we get moving on opening the economy back up as soon as possible. I'm afraid if we go much longer in this, business is only going to slide more, and it's going to be extremely difficult to keep people employed. It's going to be extremely difficult to pay our expenses."
Americans for Limited Government has launched ReopenAmericaNow.org to allow citizens to contact their state governors and legislatures and urge them to reopen the economy before it's too late.
Every day that the economy is shut down, more damage is done to mental health, to personal finances, and to small businesses barely hanging on — not to mention the fiscal situation of all levels of government. Given the precarious finances of many governments, they cannot afford to allow their citizens to be ground down into poverty, which would make it impossible for them to pay their taxes. For these and other reasons, policymakers must heed the calls of small business owners and reopen the economy as soon as possible.
Richard McCarty is the Director of Research at Americans for Limited Government Foundation.