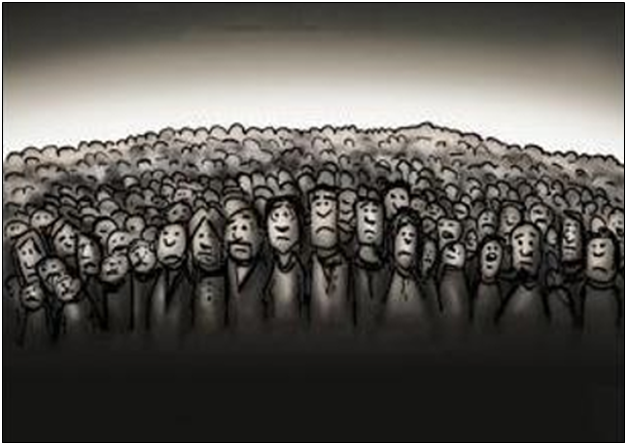 Senate Republicans are proposing to modify expanded unemployment under the COVID-19 pandemic to remove a perverse incentive for many workers to stay on unemployment rather than return to their jobs after the economy reopens because they are making more money collecting benefits.
Originally a stopgap when the federal and state governments were moving to lockdown the economy nationwide to slow the spread of the virus, the months-long provision is now up for renewal upon expiring July 31.
The current provision adds $600 on top of regular weekly unemployment benefits, and Senate Republicans want to reduce that to $200 instead, and move the overall assistance to no more than 70 percent of current wages in October.
Naturally, House Democrats led by Speaker Nancy Pelosi (D-Calif.) are decrying the "cut," which still keeps unemployment benefits greater than they previously were under federal law.
"There are trillions of dollars being used now by the Fed and our government to bolster the stock market. Stock market's in good shape, right? And that may be a good idea. Why can't we spend trillions of dollars to bolster the middle class?… Why are you quibbling over $600 when people need that to buy food, pay their rent?" Pelosi asked in a July 27 MSNBC interview.
The second quarter hit the U.S. particularly hard, with the Gross Domestic Product dropping a record 32.9 percent according to the Bureau of Economic Analysis as Americans remained sheltered in their homes for months, by far the worst economic quarter in U.S. history.
And that was with trillions of dollars being pumped into the economy by Congress and the Federal Reserve.
From the Bureau, "The decline in second quarter GDP reflected the response to COVID-19, as 'stay-at-home' orders issued in March and April were partially lifted in some areas of the country in May and June, and government pandemic assistance payments were distributed to households and businesses. This led to rapid shifts in activity, as businesses and schools continued remote work and consumers and businesses canceled, restricted, or redirected their spending."
Since labor markets bottomed in April with 23 million jobs lost, between 7.8 million and 8.8 million jobs were added back to the economy in May and June, with millions more expected in July as states continue slowly reopening.
That may lead to a record third quarter on the upside, but one headwind — besides a resurgence of the virus — that could stop the recovery dead in its tracks would be if it remains more profitable for individuals to stay on unemployment rather than go back to work.
It is precisely the incentives to stay home that could make this the deepest recession in a generation.
Democrats including former Vice President Joe Biden would like to keep it that way, pushing for endless unemployment extensions like the Obama-Biden administration did a decade ago in the Great Recession with 99 weeks. It suits their desire to implement the Green New Deal for millions of Americans to stay off the roads — essentially universal basic income as an alternative to work while we all wait for a vaccine.
But what if there is no vaccine for COVID-19? After all, there has never been an effective vaccine for a coronavirus in human history.
That could mean we are sitting around waiting for nothing.
We know more about the virus now, and the mortality rate has dropped significantly as medical professionals have developed more effective treatments and cures. This might be as good as it gets.
Either way, that is why the federal government needs to start adjusting incentives to prepare for fully reopening the economy, vaccine or no vaccine. We cannot stay locked up forever.
That means schools need to be safely reopened to help parents to get back to work. And Congress has to make certain that individuals are not making more on unemployment than they made at their jobs — or else this recession could go on for a long, long time.
Robert Romano is the Vice President of Public Policy at Americans for Limited Government.