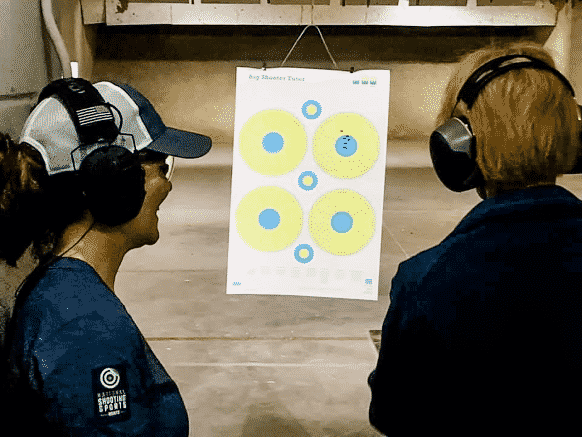 Photo credit: Karen Whitlock
"It feels like a lot of pressure, like the whole country is looking to Georgia to save the senate." – Karen Whitlock
With the final outcomes of the presidential race and three U.S. Senate races still in question, what happens next in Georgia could determine the fate of our nation. No hyperbole.
As it stands now, in January, when the new senate is seated, there will be 48 senators who caucus with the Democrats and 49 Republicans. The three senate seats still in question are:
Alaska's seat held by Republican Dan Sullivan (currently ahead in the vote count)
Georgia's seat currently held by David Perdue
Georgia's seat currently held by Kelly Loeffler
Both Perdue and Loeffler face runoff elections January 5. Depending on how the Alaska seat goes, the two Georgia seats could swing the senate either for limited government and freedom or for big government tyranny.
Rob Pincus, executive vice president of the Second Amendment Organization, lived in Georgia as a youth and now lives just across the state line in north Florida.
"It is a unique moment in American politics where voters in Georgia hold an incredible influence over the future of our country," Pincus explained.  Speaking of the two January runoff elections, he added, "This is unprecedented. This must be one of the most important state level elections in modern history."
Pincus is worried that if Democrats gain control of the executive branch and both Houses of Congress, there could be "a massive over correction and a backlash over hatred of Trump."
Freeeeeeeeedom.

Neither dominant party in the US has a monopoly on Freedom or Liberty. Both want different things like restricted or controlled more than the other.

If you want the Gun Rights battle to end in our country, you need to work to get Gun Control off both platforms. https://t.co/ELhOth75WP

— Rob Pincus (@PincusRob) November 10, 2020
Pincus said many in the Second Amendment community believe our gun rights "have a backstop with the Supreme Court." But he warns that a Biden administration and a Democrat-controlled House and Senate could sign gun control laws that would "result in incredible hardships for people and could even escalate into violence. If they try to enforce draconian restrictions on our rights, it's not going to end well."
Karen Whitlock and her husband own Trigger Time Indoor Gun Range an hour northeast of Atlanta. She said since Covid hit last spring, they've seen record numbers of first-time gun owners in their range seeking training.
"When you see people in the stores fighting over rolls of toilet paper, it makes you realize you need to be able to defend yourself," Whitlock said. But she is concerned that many of these first-time gun owners aren't educated about the politics of gun rights and they need to know how important the January runoff elections are.
"You can't treat this like its some run-of-the mill runoff. That would be a huge mistake," she added. She is making it her mission to educate her fellow Georgia gun owners about what is stake. "It feels like a lot of pressure, like the whole country is looking to Georgia to save the senate."
For Whitlock it's not a partisan issue. It's about the right to protect and defend yourself. "Gun rights are human rights. Gun rights are women's rights. We have to protect them."
It's not just our fundamental right to self-defense that is at stake in the Georgia runoff elections. Americans for Limited Government president Rick Manning said if Democrats gain control of 50 senate seats, and the vice presidency, they will be in a position to rewrite senate rules.
"I fully expect they will eliminate the filibuster, which opens the door to packing the U.S. Supreme Court, granting statehood to both D.C. and Puerto Rico, which would presumably add four Democrat senators," said Manning. "We are then looking at higher taxes, and the job-killing Green New Deal. It would be the end of our country as we know it."
Senate Minority Leader Chuck Schumer isn't even being quiet about Democrat plans to destroy our country. He recently told a rally in New York that if his party gains control of the Senate, they will "change America."
Chuck Schumer at NYC celebration:

"Now we take Georgia and then we change America" pic.twitter.com/uIoy1NRR62

— Status Coup (@StatusCoup) November 7, 2020
Depending on the final outcome of the presidential race, if Republicans lose even one of the Georgia senate seats in January, our long-cherished freedoms and liberty could be destroyed.
Catherine Mortensen is Vice President of Communications for Americans for Limited Government.