The American people will not forget that Trump kept his promise to build the wall and restore national sovereignty.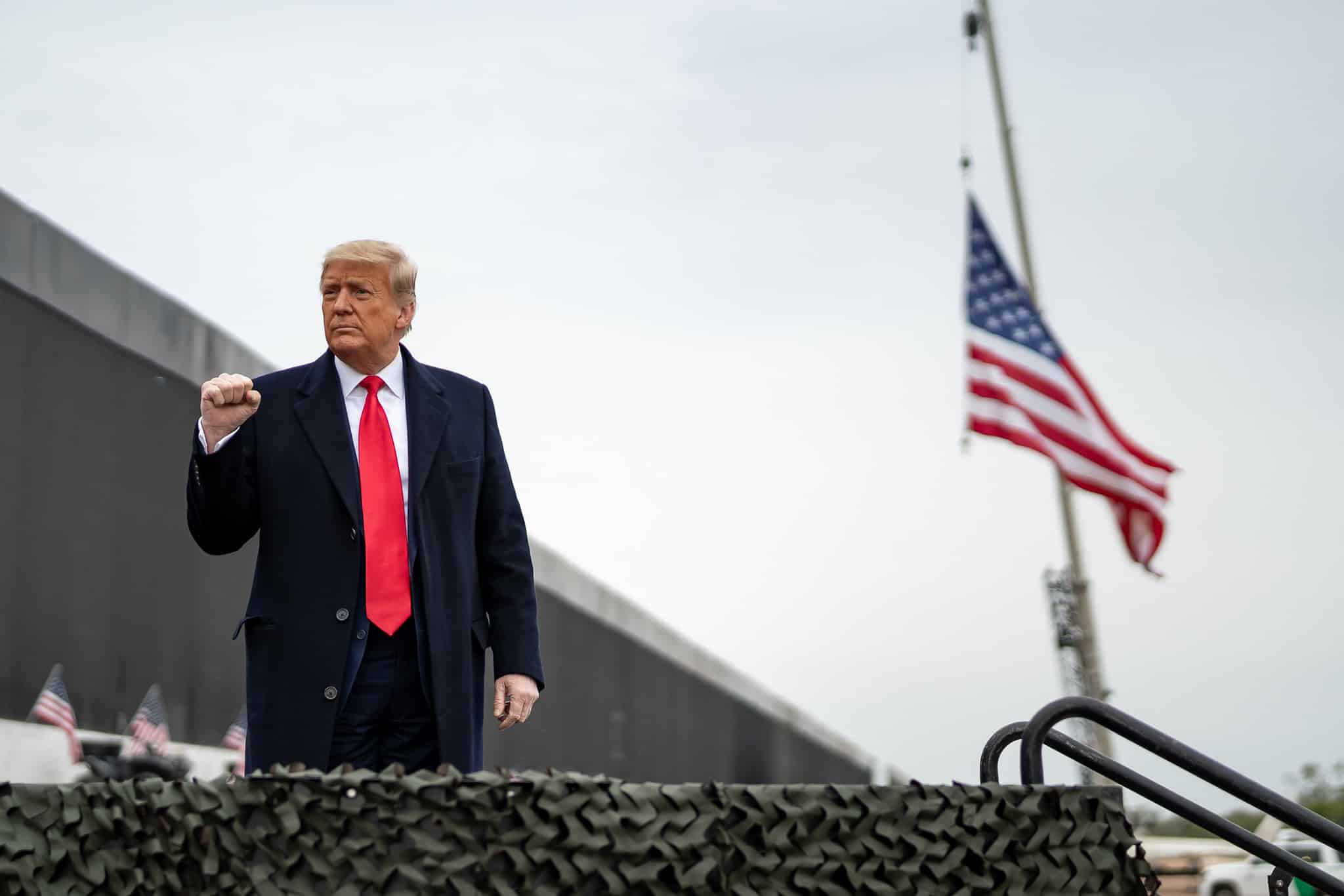 Editor's note: This is the first article in a six-part series looking at the Trump adminisration's record of success.
In his final days in office, President Donald Trump highlighted his success in building a wall along the southern border with Mexico and reestablishing American sovereignty.
Yesterday Trump traveled to Alamo, Texas to celebrate 450 miles of border wall and lay out his track record of success in protecting America from illegal immigration.
"When I took office, we inherited a broken, dysfunctional border," Trump said. "Everyone was pouring in at will. We reformed out immigration system and achieved the most secure southern border in U.S. history."
Trump noted that his administration took on the cartels, the coyotes, and the special interests and "restored the rule of law."
Unlike his predecessors, Trump kept his promises.
By the numbers
"Everywhere we've built the wall illegal crossings and drug smuggling have plummeted," Trump said.
In the past year, Trump's border wall has contributed to:
80 percent – drop in illegal crossings in the In Rio Grande Valley
90 percent – drop in illegal entries in Yuma, Arizona
2 million – pounds of fentanyl, heroin, methamphetamines, and other deadly narcotics have been seized by ICE and Border Patrol
500,000 – illegal aliens with criminal records removed from the country
20,000 – gang members, including 4,500 members of MS13, removed from U.S.
Policy reforms
"Our immigration reforms have ended immigration chaos and reestablished American sovereignty," Trump said.
Among his most significant reforms:
replaced "catch and release program" with "detain and remove;"
closed dangerous asylum loophole which resulted in rampant fraud along the border, allowing anyone who simply claimed asylum to enter the country;
instituted Migrant Protection Protocols (MPP) agreement with Mexico requiring immigrants to wait in Mexico until their case was heard, previously, they were allowed into the U.S. and "disappear" into the country and never return for hearings;
entered into three historic agreements with the Northern Triangle countries of Guatemala, El Salvador, and Honduras, making illegal immigration a shared burden of the region.
Trump also noted that the government has 300 additional miles of border wall in pre-construction or construction phase.
Biden plans to undo reforms
In December, President-elect Joe Biden told reporters he "will work to promptly undo" Trump's deals with Guatemala, Honduras and El Salvador that let the U.S. transfer asylum seekers to those countries, and will "follow through" on his commitment to end a Trump-era program that returns undocumented border crossers to Mexico to await their legal proceedings. On his campaign website, Biden promised to end the agreement with Mexico, known as the Migrant Protection Protocols, within the first 100 days of his presidency.
"To terminate these policies is to knowingly put America in really serious danger," Trump said yesterday from Texas. "The safety of our nation must come before politics."
Americans for Limited Government President Rick Manning agreed it would be a "disaster" to try to restore the failed Obama-era immigration policies.
"President Trump largely solved the problem of illegal immigration," Manning said. "Trump's decisive actions to protect our borders are working, and as a result, the media ignores the issue. But the American people will not forget that Trump kept his promise to build the wall and restore national sovereignty."
Catherine Mortensen is Vice President of Communications at Americans for Limited Government.