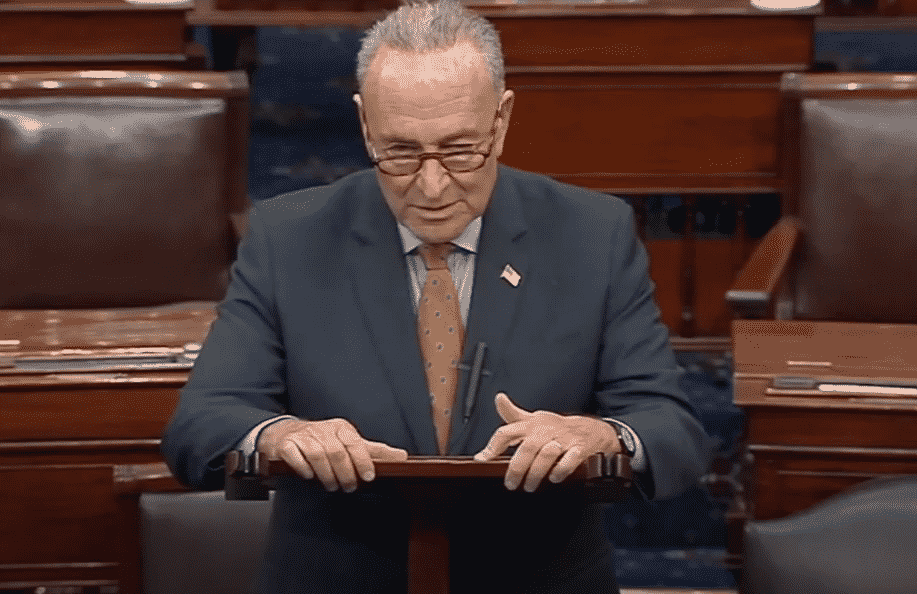 by Frank McCaffrey
Senate Majority Leader Chuck Schumer, (D-NY) has an ambitious agenda he wants to push through the Senate  this Spring.  "Well as you know we've had a busy and extremely productive few months here in the Democratic led Senate when Democrats took over the majority on January 20 The question was how are we going to get three big things done at once. I think a few of you labeled it the impossible task."
Schumer is already boastful of what his senate has done. "We held an impeachment trial of Donald Trump which I think showed what a despicable man he is. We confirmed all 15 of Biden's Cabinet Secretaries faster than the previous two administrations. We passed the American rescue plan, historic legislation."
He has more that he wants to do.
"The Senate must continue to make progress on the other major issues facing the American people," he said. "When the Senate returns in April we're going to begin to focus on three major areas, voting rights and civil rights, economic recovery and jobs with an emphasis on climate change and building back better, and health and gun safety."
What he means is interested in manipulating the electorate to take one party control. He wants to put the green new deal into place and take away second amendment rights.
He also wants to see to it that Republicans don't have any say anymore.
"We will try to work with our Republican colleagues on a bipartisan basis when and where we can, we welcome it. But if they choose to obstruct rather than work with us to deliver the bold help that American families need, we will push forward and make progress nonetheless. Failure is not an option."
So, America, are you sure you wanted this man to lead your Senate?
Frank McCaffrey is news director for the Americans for Limited Government Foundation.