The long-term goal of BLM is to abolish the criminal justice system entirely. Is this a call for anarchy?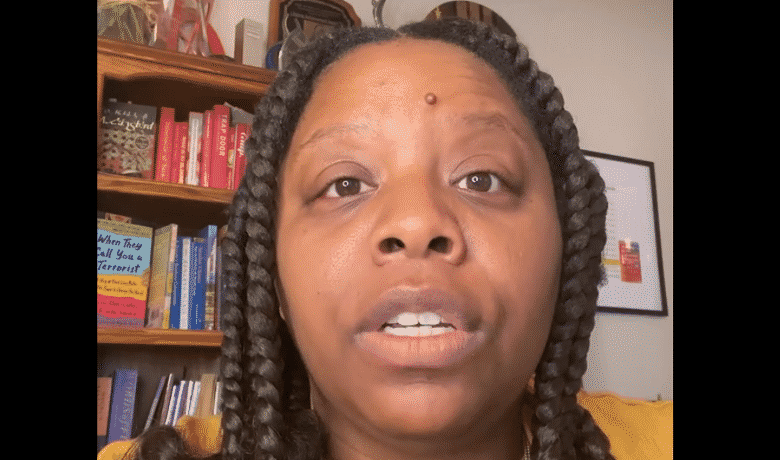 Black Lives Matter (BLM) co-founder Patrisse Cullors has reacted to the guilty verdict of former Minneapolis police officer Derek Chauvin for the murder of George Floyd, telling followers on Instagram that while it was a "victory because it was accountability… it wasn't a victory because it [doesn't] take us towards abolition."
Cullors added, "It's not a sign that our criminal justice system is working, it's actually a sign that it's broken. It's a sign that it never worked for us, and that we have to move towards abolition."
In short, the long-term goal of BLM is to abolish the criminal justice system entirely. Is this a call for anarchy?
It is not at all clear what BLM would replace the current criminal justice system with, and yet without it, it would have been impossible for Minnesota to hold Chauvin accountable at all for the death of Floyd. It's a contradictory message, to say the least.
To be fair, if Chauvin had been found not guilty, Cullors surely would have said the same thing, that there can be no justice and that police abolition was the only way to achieve the group's goals.
Instead, with the guilty verdict, the group got what it wanted, which was for Chauvin to be held to the same standard as everyone else — equal justice under the law — but now they're saying that's not good enough.
In 2020, BLM similarly called for defunding the police, which is along the lines of abolishing the criminal justice system. But the public by and large rejected that idea.
At the time in June 2020, an ABC News/Ipsos poll found 64 percent of Americans rejected the idea of defunding the police, including 91 percent of Republicans, 45 percent of Democrats, 43 percent of blacks, 58 percent of Hispanics and 74 percent of whites.
Those numbers swelled in a July 2020 Pew poll that found 73 percent say police funding should either remain the same or increase, including 42 percent who say police spending should remain the same and 31 percent say it should be increased.
Only 25 percent of Americans supported cutting spending for local police departments in the Pew poll, with just 12 percent saying it should be decreased a lot and another 14 percent saying it should be reduced a little.
In March 2021, the number has dropped even further in an Ipsos/USA Today poll, with only 18 percent supporting defunding the police.
Meaning, the further the nation gets from the death of George Floyd, the weaker public support for BLM's goals becomes. And it also becomes a testing ground for companies that have supported the movement, including Airbnb, A16z, Bumble, Cisco, Docusign, DoorDash, Eaze,  Etsy, Grindr, Grubhub, IBM, Matchstick Ventures, Microsoft, Niantic, Peloton, Reddit, RobinHood, Salesforce, Shopify, Snap, Uber and Techtonic, among others?
Other firms including Carlyle Group, which Virginia Republican gubernatorial candidate Glenn Youngkin was in the co-CEO, donated to organizations like the Equal Justice Initiative that supported defunding the police, as well as having one of their subsidiaries split a $500,000 between Black Lives Matter and three other radical anti-police groups.
Equal Justice Initiative actively called for moving funds away from police to other priorities, stating, "we must reimagine public safety and community health, reallocate funds from traditional policing to services that promote public safety and more effectively address the conditions that create poverty, inequality, and community distress…"
Do these corporations, which have donated millions to the BLM cause realize that the radical end game is to eliminate policing — that is, law and order — as we know it?
The only way to rein in arbitrary enforcement of the laws by police officers is to enforce the law when the police abuse their power, as in the case of Chauvin. Agree or disagree with the guilty verdict, the fact that the trial occurred at all and a verdict was handed down shows that it is in fact possible to hold police accountable within the current system.
Equal justice under the law and accountability in the criminal justice system will not be possible if the entire system is abolished. Instead, it is a recipe for anarchy. And with anarchy, there can be no accountability, for there would no longer be the rule of law, it would instead be the rule of man — the ultimate tyranny that BLM says it opposes.
The question which remains is what will corporate America do to support a criminal justice system that their emotion driven contributions of 2020 are being used to tear down?
Robert Romano is the Vice President of Public Policy at Americans for Limited Government.