Apparently, the Post doesn't care that Biden is the most notorious liar in American presidential history.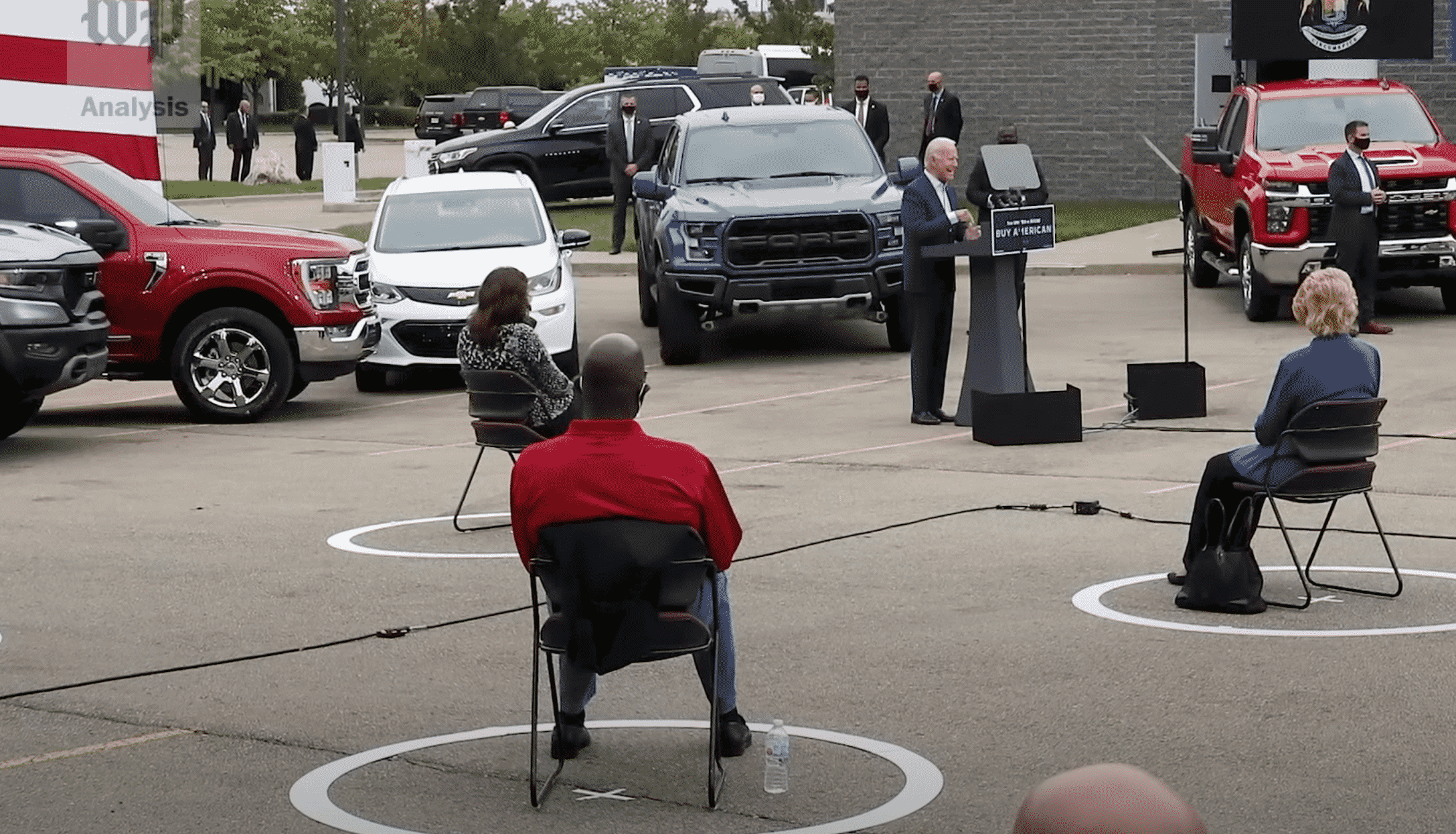 Tonight, Joe Biden will address a joint session of Congress in a faux State of the Union Address. I fully expect he will speak into a mostly empty room, as he did on his lame presidential campaign. Regardless, like the vast majority of Americans, I won't be watching. But I fully expect the Washington Post to do its job and watch the speech and hold Biden accountable for speaking the truth. No. I have no expectation they will do that. Zero.
That's because this week, the paper's chief fact-checker, Glenn Kessler, announced it is shuttering the presidential fact-checking database it launched under former President Donald Trump.
"We've been comparing Biden (67 false or misleading claims) to Trump's first 100 days (511 claims)," he said on social media. "But past is no prologue. In the last 100 days before the 2020 election, we counted 8,859 claims made by Trump. It was a wild ride."
Kessler then shared a link to the Washington Post's Biden database, adding "we do not plan to extend beyond 100 days."
The newspaper that brought us "deep throat," uncovered the Watergate break-in, and published the Pentagon Papers now has no interest in fact-checking the most notorious liar in American presidential history. Biden has spent the past half-century lying to the American public. That's a fact. Google it. Or just read the Washington Examiner's highly condensed version of Biden's long history of lies.
Biden lied in April when he boasted his administration "turned around a slow-moving vaccination program" started under Trump. He pushed a misleading narrative in March when he said critics claimed his goal of 100 vaccines in 100 days was "way over the top." He lied in February when he claimed there was "no real plan to vaccinate most of the country" when he took office.
Biden lied in October of last year when he said he didn't oppose fracking. He told a Trump-style falsehood in September 2020 when he claimed "all the people would still be alive" had the then-president acted soon on the coronavirus pandemic. He was way off when he claimed earlier that same month COVID-19 had killed 6,114 servicemembers.
He lied when he said he was the first person to call for invoking the Defense Production Act to fight the pandemic. He lied when he claimed McDonald's makes its employees sign non-compete agreements so that they cannot get jobs with Burger King. (Who even knows where he got that.)
Biden lied when he said he has enjoyed the backing of the NAACP every time he has run for office. Biden lied when he claimed the Obama administration did not "lock people up in cages." He lied when he said that "immediately, the moment [the Iraq War] started, I came out against the war at that moment."
These are all examples from just the past few months. There's more.
Biden is a notorious plagiarist and a serial fabricator. He lied about being shot at in Iraq. He lied when he claimed to have led the charge against Slobodan Milosevic. He lied about being the first in his family to go to university. He lied when he claimed he predicted the Sept. 11 terrorist attacks. He lied when he claimed he "marched in the civil rights movement." He lied when he claimed his wife and child were killed by a drunk driver.
Biden even made up an entire story about being arrested in South Africa for demanding to meet with an imprisoned Nelson Mandela.
Biden is the original fake news politician. Consider the whopper of a lie he told in the 1980s, when he first ran for president. Biden said during an exchange with a voter that he attended law school at Syracuse University on a full academic scholarship, that he finished in the top half of his class in law school, that he was named the outstanding student in the political science department as an undergraduate at the University of Delaware, and that he graduated from Delaware with three undergraduate degrees. Not a single one of those claims is true.
Kessler, the Post's chief fact-checker, explained on social media that "Maintaining the Trump database over four years required about 400 additional 8-hour days over four years beyond our regular jobs for three people. We will keep doing fact checks, just not a database."
Perhaps the Post, like many media outlets, is experiencing corporate belt-tightening. But given that it is owned by one of the world's richest men, Jeff Bezos of Amazon, that doesn't seem likely.
More likely what is going on is exactly what you think is happening: Bezos and the establishment media elites have no interest in holding Biden accountable for anything he says or does. The end of the Washington Post's fact checking confirms why 58 percent of the people in a poll released on the first full day of the Biden presidency that, "most news organizations are more concerned with supporting an ideology or political position than with informing the public."
The "see no evil, hear no evil, speak no evil" media that acts as a mouthpiece for the Biden agenda remains, and the Post's decision to shut down any semblance of fact checking affirms that Americans are right to distrust the establishment media.
Catherine Mortensen is Vice President of Americans for Limited Government.