Biden calls for "full, transparent" investigation into Covid origins just months after he shut down a Trump-era State Department investigation.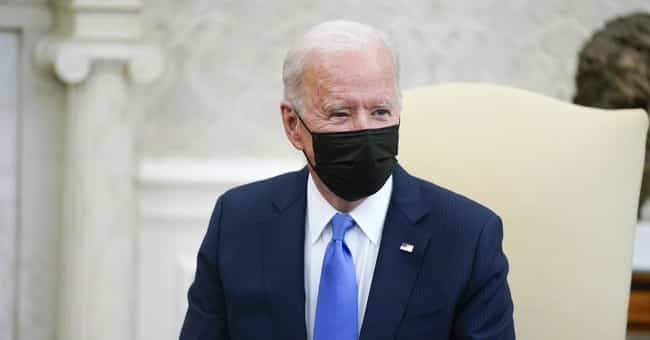 President Joe Biden is playing politics when it comes to investigating the origins of the deadly Covid-19 virus that has now killed more than 3.3 million people worldwide. In response to a CNN investigation that found the Biden administration terminated a Trump-era probe into the possibility of Wuhan lab leak as the origin of the virus, President Biden released a statement attempting to deflect from his administration's shut-down of the original investigation.
In defending his record, Biden states, "[S]hortly after I became President, in March, I had my National Security Advisor task the Intelligence Community to prepare a report on their most up-to-date analysis of the origins of COVID-19, including whether it emerged from human contact with an infected animal or from a laboratory accident. I received that report earlier this month, and asked for additional follow-up."
According to CNN, Biden's people shut down the investigation "over concerns about the quality of its work, according to three sources familiar with the decision."
The existence of the State Department inquiry and its termination this spring by the Biden administration — neither of which has been previously reported — comes to light amid renewed interest in whether the virus could have leaked out of a Wuhan lab with links to the Chinese military. The Biden administration is also facing scrutiny of its own efforts to determine if the Chinese government was responsible for the virus.
"Those involved in the previously undisclosed inquiry, which was launched last fall by allies of then-Secretary of State Mike Pompeo, say it was an honest effort to probe what many initially dismissed: that China's biological weapons program could have had a greater role in the pandemic's origin in Wuhan, according to two additional sources.
"But the inquiry quickly became mired in internal discord amid concerns that it was part of a broader politicized effort by the Trump administration to blame China and cherry-pick facts to prove a theory.
"The decision to terminate the inquiry, which was run primarily out of the State Department's arms control and verification bureau, was made after Biden officials were briefed on the team's draft findings in February and March of this year, a State Department spokesperson said. Questions were raised about the legitimacy of the findings and the project was deemed to be an ineffective use of resources, explained a source familiar with the decision.
"Sources involved in the Trump-era inquiry rejected criticisms over the quality of their work and told CNN their objective had been to examine scientific research and information from the US intelligence community which backed the lab-leak theory and shone more light on how it could have emerged in the lab."
This smells of a political cover-up. In his self-serving statement, Biden failed to acknowledge that he or someone on his staff terminated the Pompeo investigation. Instead, he said he has "now asked the Intelligence Community to redouble their efforts to collect and analyze information that could bring us closer to a definitive conclusion, and to report back to me in 90 days. As part of that report, I have asked for areas of further inquiry that may be required, including specific questions for China."
Perhaps if that investigation had been allowed to go forward, unhampered by Biden's political appointees, we would have a better handle today on the source of the deadly virus.
Biden's dramatic change in direction clearly shows that the Biden administration is finally taking seriously the calls of Sen. Rand Paul, Sen. Tom Cotton, and Rep. Bill Posey that an investigation must occur. However, having Covid-origin deniers in the administration who have already engaged in an apparent cover-up running any investigation is unacceptable. They have already proven they are politically motivated, and cannot be trusted to produce a believable report.
Americans for Limited Government supports HR 834, a bill that would create a non-partisan commission to get to the source of the virus.
Click here to take action to support a non-partisan commission.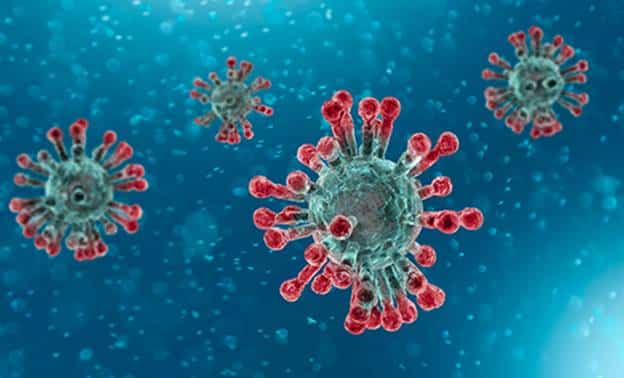 CLICK HERE TO SEND AN EMAIL TO YOUR MEMBER OF CONGRESS URGING THEM TO CO-SPONSOR HR 834, A BILL TO CREATE AN INDEPENDENT COMMISSION TO STUDY THE ORIGINS OF THE COVID VIRUS.
Earlier this week, the Washington Post, after more than a year of ignoring the Covid virus origin story, now called the possibility that the virus leaked from the Wuhan Institute of Virology (WIV) in China "suddenly credible."
In a Fact Checker piece, Timeline: How the Wuhan lab-leak theory suddenly became credible, the Post tried to justify its failure as a news organization. In doing so, the Post revealed they dismissed the Wuhan lab theory because simply because they didn't like that Trump was pushing it.
This sounds similar to what CNN wrote at the end of their piece as a way to justify Biden's termination of the Pompeo investigation.
"The inquiry also came amid a broader effort by some in the Trump administration to look for ways to blame the Chinese government for the outbreak and deflect responsibility from its own handling of the virus, which had claimed over 200,000 lives by Election Day in November."
Kudos to CNN for uncovering the fact that Biden squelched the Trump investigation. But shame on them for justifying it by saying it was done because Trump had somehow politicized the search for truth. Biden is clearly the one playing politics and needs to help accountable.
Catherine Mortensen is Vice President of Communications at Americans for Limited Government.