As the pandemic clouds lift, the percentage of Americans leaving employers for new opportunities is at its highest level in more than two decades. Employers increasingly open to work-from-home options.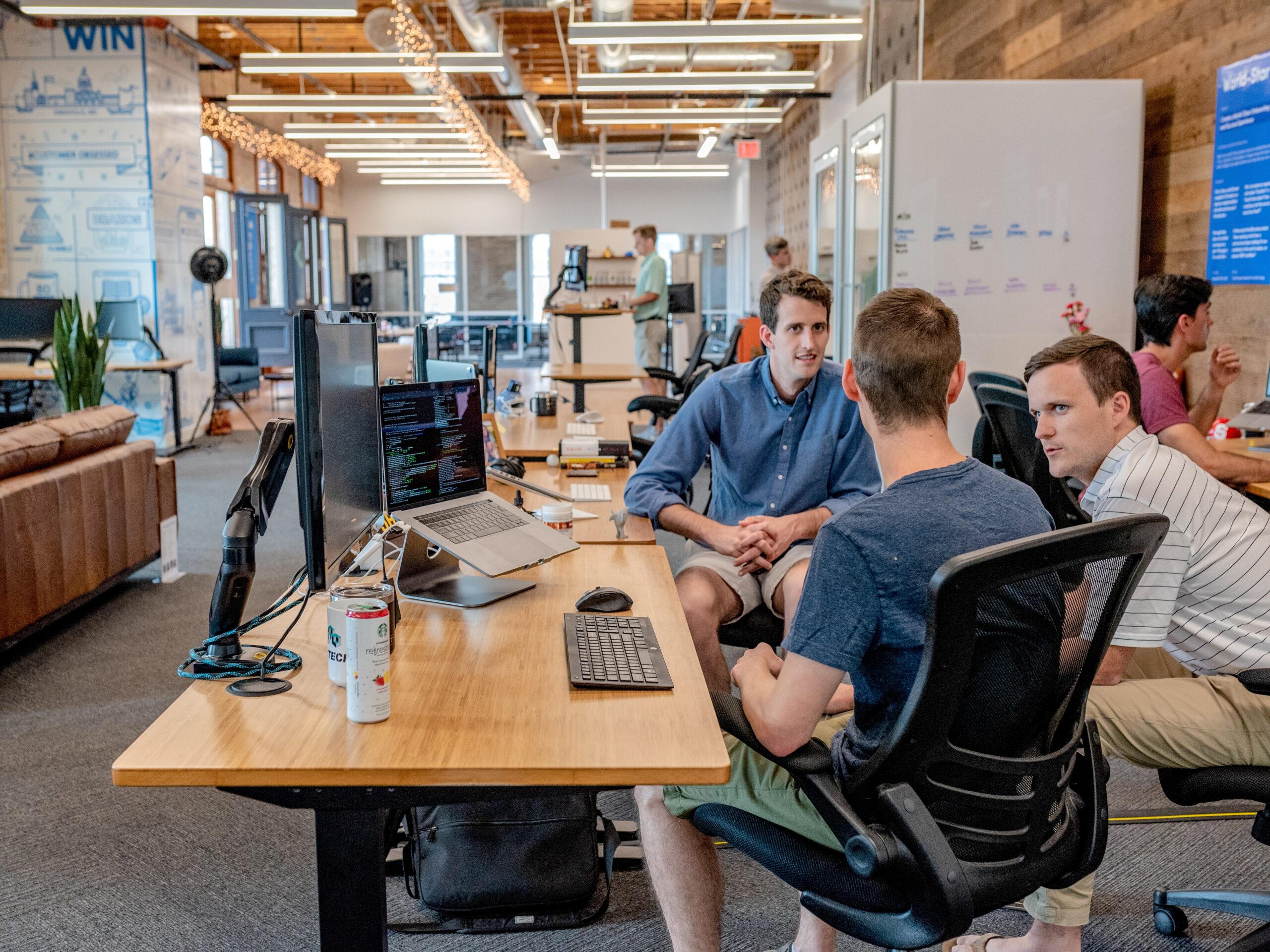 By ALG News
According to a recent report in the Wall Street Journal, more U.S. workers are quitting their jobs than at any time in at least two decades, signaling optimism among many professionals while also adding to the struggle companies face trying to keep up with the economic recovery.
The shift by workers into new jobs and careers is prompting employers to raise wages and offer promotions to keep hold of talent. The appetite for change by employees indicates many professionals are feeling confident about jumping ship for better prospects, despite elevated unemployment rates.
Human-resource executives and labor experts see a wave of resignations. In a March survey of 2,000 workers by Prudential Financial Inc., one-quarter said they plan to soon look for a role with a different employer.
A record 4 million people quit their jobs in April alone, according to the Labor Department.
People are leaving their jobs in search of more money, more flexibility and more happiness.
Americans for Limited Government spoke with Claire Kittle Dixon, Executive Director at Talent Market, a nonprofit that helps free-market, conservative organizations find the best talent.
ALG News: How are conservative organizations impacted by what is being called the "Great Resignation?"
Claire Dixon: In general, we are the beneficiaries because most of the people who work in our space are mission driven.  We're not seeing people who want to leave this space. Instead, you are seeing more people from the private sector who are saying, "I want to do something that has more meaning."
ALG News: Are you seeing more people from the private sector applying for jobs in the conservative non-profit sector
Sixty-six percent of the candidates that we place right now are coming from the private sector. Our clients value people who are aligned philosophically but can bring new insight and experience into our world.
ALG News: What is the single biggest difference you are seeing in the job market for conservative non-profits?
Claire Dixon: A lot more organizations are open to remote work now than a year ago. Before the pandemic only about 40 percent of our searches had a virtual option. Now the percentage of jobs with a virtual option has actually increased even more to 70 percent. I think the pandemic was proof for a lot of organizations that work-from-home can work, not for every position, but for some. Our remote searches, get twice the number of candidates as the ones that require the person to work in the office. If you are willing to hire virtually, you will get more candidates.
ALG News: Do you think that there's any resistance in the conservative world to virtual working because we tend to resist to change?
Claire Dixon: I felt a little bit of that before the pandemic, and there were certainly clients of ours who pushed back hard when we suggested virtual, but I am sensing a lot less now. Instead of it being this mystery to them, like it was before the pandemic, they've actually done it and they realized it can work.
ALG News: But could a job applicant have an edge if they tell an employer they are willing to work in the office?
Claire Dixon: Yes. It absolutely can be a positive for you to say that and I would absolutely recommend that candidates say that very clearly in their application. Even if organizations are open to virtual employees, many of them would prefer people who can be in the office at least some portion of the time.
ALG News: Any final advice for employers in the conservative space right now?
Claire Dixon: It's certainly a candidate's market right now. We're seeing non-profits miss out on good candidates if they're not willing to move quickly.  We would never advocate moving with haste and then making mistakes, but our advice to organizations right now is if you find a candidate you like,  move as efficiently as possible. Otherwise, you will miss out on good candidates. The best people are going to be snapped up very quickly.
ALG News: What advice to you have for job seekers?
Claire Dixon: If you've got your irons in the fire with multiple organizations and things start getting serious with more than one of them, communicate that to the hiring managers. That way you are keeping them informed and you can try to synchronize offers. Hopefully you can get a couple of offers and then make the best decision for you.
ALG News: Any final thoughts on this post-pandemic job market?
Claire Dixon: I want to underscore how important it is for organizations to be open to hiring virtually. It is really astounding how many candidates we hear from who are willing to sacrifice salary or benefits, so that they can work remotely. It's a very common among candidates right now, to say, "I won't go back in the office five days a week…I'll never go back to that."
Catherine Mortensen is Vice President of Americans for Limited Government.