Having to work multiple jobs to afford to live in the Beltway actually keeps you more in touch with the people back home – the people whose lives you came here to change – because many of them are doing the same thing.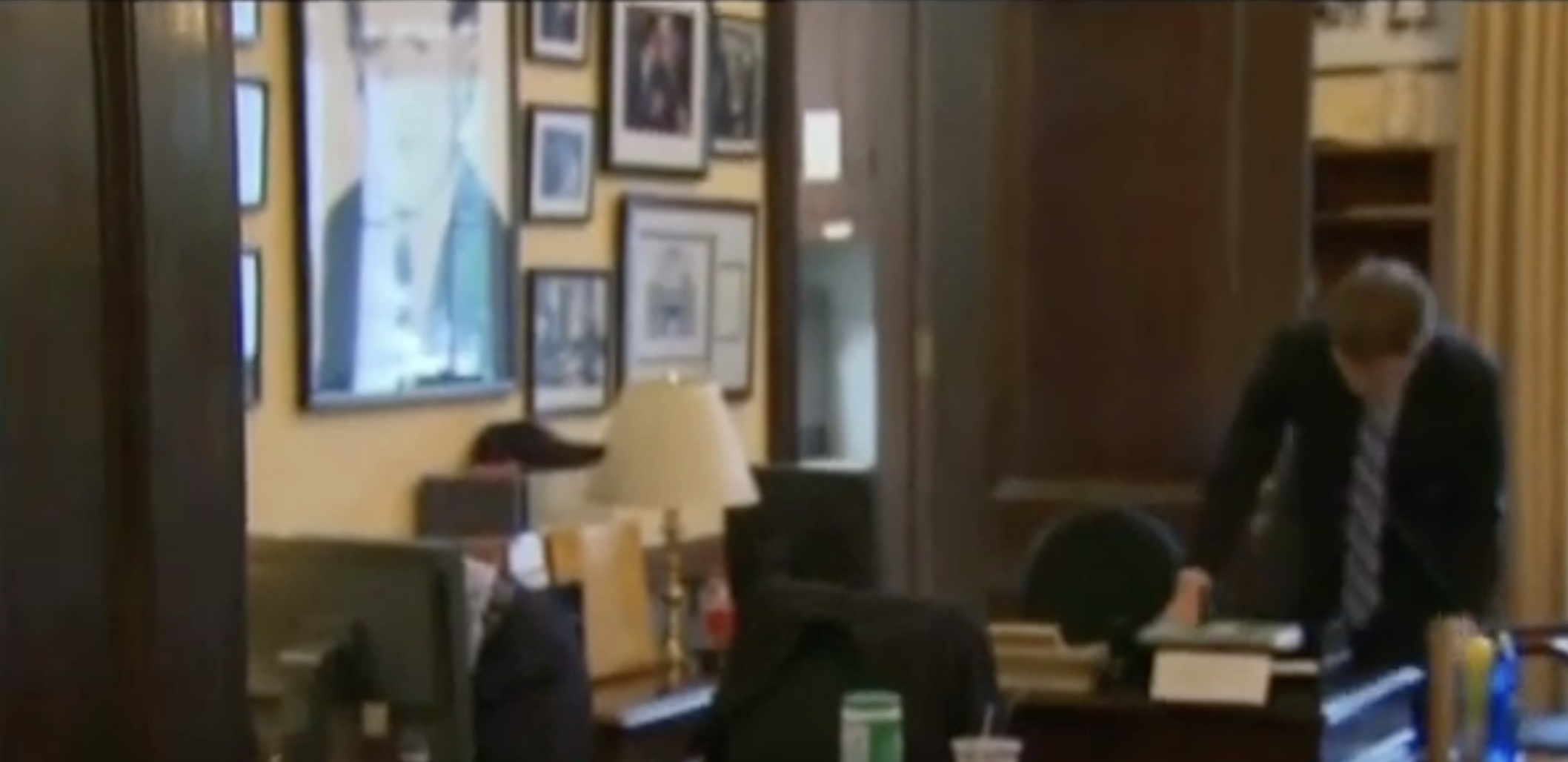 Editor's Note:
House Majority Leader Steny Hoyer (D-Md.) and Democratic Caucus Chairman Hakeem Jeffries recently wrote a letter to the House Appropriations Chair advocating for a 20 percent boost to the Members' Representational Allowance in the upcoming Legislative Branch spending bill. 
"We urge you to include a 20% increase in funding for MRAs, for committees, and for leadership offices so we can increase staff pay," Hoyer and Jeffries wrote.
According to Roll Call, advocates and lawmakers have voiced concerns in recent years about overworked and underpaid staff leading to high turnover rates and forcing lawmakers to lean on lobbyists and outside groups for deep expertise on policy issues.
Former Hill intern and Trump campaign grassroots organizer Victoria Snitsar has a different take.
By Victoria Snitsar
Being young and broke is a part of growing up. Working two (or more) jobs is a part of "making it" in any big city. It's in no way limited just to D.C. Aspiring journalists and PR execs in New York and aspiring actors and musicians in Los Angeles often have a low wage job as their primary source of income for many years until the point (if it ever comes) they make it big. I would argue that working in politics and the public policy process is more akin to gig work than it is to a career corporate job (if those even exist for younger millennials and Gen Zers anymore).
I've been involved in politics in many capacities – most commonly as campus or community activist and organizer – for a decade – since my freshman year of high school at the age of 14. I started getting paid for it 5 years ago – at 19. I've lived between the Midwest and the DC metro for the past 5 years, a time during which I've lived at nearly a dozen addresses – all to pursue my passion of working in the field of politics and public policy.
All the places that I've lived in except one I've lived with one or two roommates or housemates. The most drastic of these was during the summer of 2017, when as a Hill Intern I shared a $3,000 a month one bedroom apartment with two other interns in DC's Foggy Bottom neighborhood.
My life has looked very different from many people that I went to both high school and college with, but I wouldn't change any of it because it has all led me to where I am today.  On Capitol Hill, I had both a paid and an unpaid internship. I've also worked for campaigns and a political party – as well as non-profits and consulting firms.
Aside from the jobs and internships that are on my professional political resume – there are also the unsung heroes – the jobs I worked to pay my bills that enabled me to put the "fancy" job titles on my resume. For the past two years I've spent an average of 15-20 hours a week as a gig worker on just about every ride share and delivery app you can think of, and I'm proud of every hour that I spend on the road because it enables me to have the life that I have. It's taught me that although in this city we all live and breathe our jobs, that it's not the be all and end all. This is also something that I think a lot of Americans have realized recently – especially during and after the COVID-19 pandemic- is that we shouldn't reply upon a single source of income to support ourselves and our families.
While I was in college, I had a whole swath of jobs from being a salesclerk and a waiter to being a teaching and research assistant. All those jobs are just as much a part of my life and my story as my "resume jobs" are. I'm not writing this for a pat on the back or a pity party. I'm writing this to share my story because many others who also live the same way can't or don't want to share this side of their reality. I know my story is more the rule than the exception and it's not a new thing.
A mentor of mine who worked a couple decades ago as a political appointee in a presidential administration often reminds me of a time when he and several of his friends went from saying "Yes, Mr. President" to hearing "Get me a Scotch, a**hole" directed at them in a matter of weeks after that president left office. As he left, all his political appointees left with him.
Everyone is affected by low pay and a high cost of living in a town such as this regardless of race, gender, and political affiliation. Former House Speaker Paul Ryan worked at Tortilla Coast in his younger days and met his mentor Jack Kemp there. California Congressman Eric Swalwell worked at a gym and a restaurant to pay his bills when he interned in DC.
So, no, I don't think Hill staffers should be paid drastically more than they are right now. You don't get into politics to become a millionaire. If you want to work on issues that you care about but make more than you would on the Hill – there are other jobs with organizations in the public policy in politics space. These things exist so that if you have things that you care about and you want to work on those issues – you don't have to work on Capitol Hill – you can still have the opportunity to do that, and even still you may need to pick up another job outside of your day job.
Having to work multiple jobs to afford to live in the Beltway actually keeps you more in touch with the people back home – the people whose lives you came here to change – because many of them are doing the same thing. No farmer or teacher from the Midwest who is more than a decade into their career and still makes between $30,000 and $40,000 a year wants to call their congressman and speak to a staffer on the phone who thinks they are that much better than them because they work in a beautiful building and wear a suit to work every day.
Keeping your head down and your nose to the grindstone keeps you humble. If you do it enough, it will get better. I've made more money and worked more and more important jobs with everything job I've had throughout my time in politics so far.
At 24l,  I have in no way "made it," but I do feel like I have "made it" to some extent because I have a job that I love in an environment where I feel valued and respected and where I feel like I can make a difference on issues that I care about. When I got the job I have now, I was able to successfully negotiate a starting salary based on my previous experience that I believe is a more adequate compensation than what I've made in past roles. It hasn't always been that way, but this new level of success tastes so much sweeter because I know everything that it took to get there.
Victoria Snitsar is a Virginia field coordinator for the conservative group American Majority.