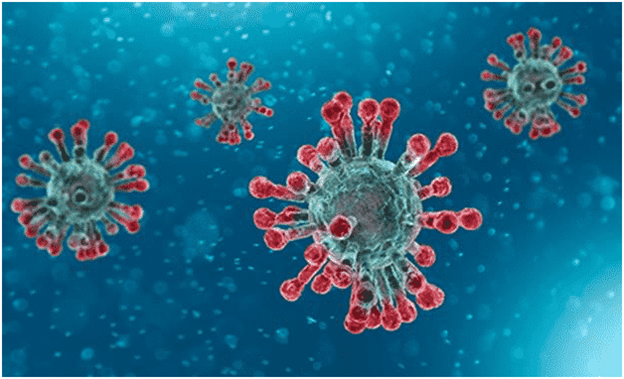 More than 204.4 million Americans have received at least one dose of the Covid vaccine, or 61.6 percent of the total population, and 173.5 million are fully vaccinated, or 52.3 percent of the population, according to the latest numbers from the Centers for Disease Control (CDC).
In addition, the Institutes for Health Metrics and Evaluation report there have been approximately 36.7 million confirmed cases of Covid in the U.S., and as many as 150.25 million probable estimated infections.
So, are we reaching herd immunity? We might be closer than previously thought.
A recent study from researchers in Israel has found that herd immunity is being conferred both by the vaccine and through natural transmission of the virus, "This study demonstrated that natural immunity confers longer lasting and stronger protection against infection, symptomatic disease and hospitalization caused by the Delta variant of SARS-CoV-2, compared to the BNT162b2 two-dose vaccine-induced immunity. Individuals who were both previously infected with SARS-CoV-2 and given a single dose of the vaccine gained additional protection against the Delta variant."
If that's true, this could call into question whether vaccine mandates and passports are even necessary at this stage.
Assuming that 61.6 percent of those who have ever been infected got the vaccine, or 92.5 million, per the national vaccination rate, that leaves about 57.7 million Covid cases amongst those who have not had vaccines.
Now many of those will be people who have had more than one infection, that is, they have had Covid more than once. This is an unknown variable at the moment. According to an Aug. 6 CDC guidance, "Based on what we know from similar viruses, some reinfections are expected. We are still learning more about COVID-19. Ongoing COVID-19 studies will help us understand: How likely is reinfection; How often reinfection occurs; How soon after the first infection can reinfection take place; How severe are cases of reinfection; Who might be at higher risk for reinfection; What reinfection means for a person's immunity; If a person is able to spread COVID-19 to other people when reinfected…"
The CDC guidance adds, "CDC is actively working to learn more about reinfection to inform public health action. CDC developed recommendations for public health professionals to help decide when and how to test someone for suspected reinfection. CDC has also provided information for state and local health departments to help investigate suspected cases of reinfection. We will update this guidance as we learn more about reinfection."
Still, even if you assumed that all 57.7 million of the non-vaccine cases were repeat infections, say everyone got it twice, you'd still have almost 28.9 million who per the Israel study might have some natural immunity already.
Meaning, somewhere from 233.2 million to 262.1 million Americans, or between 70 percent and 78.9 percent of the total population, may already have very decent protection against Covid.
In the meantime, the Covid fatality rate, that is, the percentage of people who get sick who die, is far lower now than it was last year. Looking back IHME data again, in April 2020, the mortality rate (from cases in mid-March 2020) peaked at 0.97 percent (2,258 daily deaths versus 231,899 total cases in mid-March 2020), and hospitalization was 28.5 percent (66,138 beds needed).
In Aug. 2020, the mortality rate (from cases in mid-July 2020) peaked at 0.5 percent (1,150 daily deaths versus 229,599 total cases in mid-July 2020), and hospitalization was 30 percent (68,945 beds needed).
In Jan. 2021, mortality (from cases in late Dec. 2020), peaked at 0.47 percent (3,365 daily deaths versus 706,041 total cases in late Dec. 2020), and hospitalization was 19.7 percent (139,134 beds needed).
In April 2021, mortality (from cases in early April 2021), peaked at 0.26 percent (700 daily versus 262,389 total cases from early April), and hospitalization was 17.3 percent (45,647 beds needed).
In July 2021, mortality right now from cases earlier this month so far is 0.16 percent (307 daily deaths versus 191,730 total cases), and hospitalization is 11.9 percent (22,773 beds needed).
In Aug. 2021, mortality rose to 0.23 percent (1,282 daily deaths on Aug. 30 versus 542,000 daily new cases mid-August), and hospitalization rose to 21.4 percent (116,375 beds needed). That's with the wave of delta variant cases seen now.
Now, one cause for concern might be that we're still seeing so many cases despite the fact that between 70 and 80 percent of population should have some form of immunity. On the other hand, the death rate has fallen from almost 1 percent down to about 0.2 percent as treatments improve, as more vaccines are administered and there are more cases getting us closer to herd immunity.
So why would we need vaccine mandates? As long as the death rate continues to fall, shouldn't that be the most important metric to consider? That is certainly a question policy makers should be considering.
Robert Romano is the Vice President of Public Policy at Americans for Limited Government.