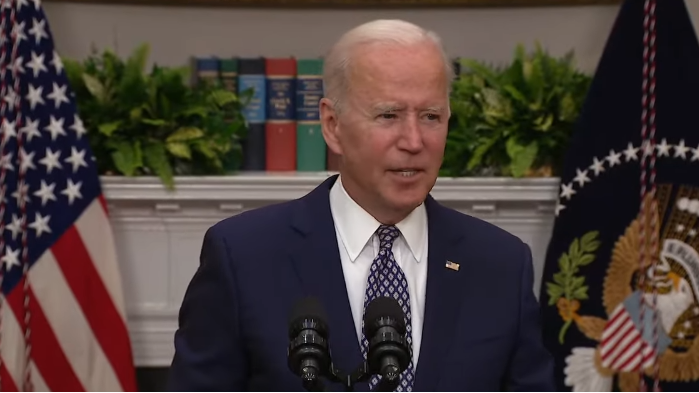 Anywhere from 1,500 to 4,100 Americans, and tens of thousands more Afghans who helped the U.S. occupation, are still stranded in Afghanistan as President Joe Biden announced that he is keeping his artificial Aug. 31 deadline to complete U.S. military withdrawal from the country.
As reported by CNN's Jake Tapper, "In a briefing to congressional staff, the State Department said that at least 4,100 American citizens are still actively seeking to get out of Afghanistan, a Senate aide told CNN." That was as of Aug. 25.
But that number might be fewer, Secretary of State Anthony Blinken told reporters on Aug. 25," Over the past 24 hours we've been in direct contact with approximately 500 additional Americans and provided specific instructions on how to get to the airport safely… For the remaining roughly 1,000 contacts that we had who may be Americans seeking to leave Afghanistan, we're aggressively reaching out to them multiple times a day through multiple channels of communication."
Meaning, nobody knows where they might be.
In the meantime, President Joe Biden told the American people in a speech of Aug. 24 that he was sticking to his Aug. 31 withdrawal date: "We are currently on a pace to finish by August 31. I am determined to complete our mission."
Biden's remarks came after a Taliban spokesperson Suhail Shaheen warned the U.S. of "conequences" if the military was not out by Aug. 31. Shaheen stated: "It's a red line. President Biden announced that on 31 August they would withdraw all their military forces… If the U.S. or U.K. were to seek additional time to continue evacuations — the answer is no. Or there would be consequences."
Biden added the caveat that the situation on the ground was still evolving, noting, "But the completion by August 31st depends upon the Taliban continuing to cooperate and allow access to the airport for those who were transport- — we're transporting out and no disruptions to our operations. In addition, I've asked the Pentagon and the State Department for contingency plans to adjust the timetable should that become necessary."
Meaning, there remains a possibility that Biden will extend his Aug. 31 deadline should circumstances warrant, but he will have to do so several days ahead of time, simply because once the military withdraws, they will no longer be on the ground evacuating people.
It's a race against time to get those remaining Americans out. Adding to complexity, CNN's Tapper reported, "The source said not all the Americans are located in and around Kabul."
A lot has to do with the rapid pace the Taliban took control of the country after it began its spring offensive in early May, following Biden's April announcement of the withdrawal: "I have concluded that it's time to end America's longest war.  It's time for American troops to come home… The plan has long been 'in together, out together.'  U.S. troops, as well as forces deployed by our NATO Allies and operational partners, will be out of Afghanistan before we mark the 20th anniversary of that heinous attack on September 11th."
According Long War Journal's Bill Roggio, by July 12: "The Taliban and its allies have taken control of 139 districts in the span of less than two months, nearly tripling the territory under its rule." While there were a lot of surrenders, there was also a lot of bloodshed in this spring offensive.
By Aug. 14, Roggio reported the Taliban had surrounded Kabul and was otherwise in almost complete control of the country, taking 32 provinces: "The Taliban's seemingly unstoppable offensive, which has seen the group take control of more than half of Afghanistan's provinces in only nine days, is circling around the country's capital and largest city in Kabul. Today the Taliban took control of the provinces of Paktika, Paktia, Laghman, Maimana and Kunar as well as Mazar-i-Sharif, Afghanistan's second largest city, and is consolidating its control of the east in preparation for its culminating assault on Kabul."
More than 12,000 Afghans have died in the renewed civil war that restarted this spring according to news accounts and government statements of the conflict. More than 1,500 Afghan security forces, more than 1,000 civilians and nearly 10,000 Taliban forces have all been killed in the fighting.
At the beginning of July, the U.S. left the Bagram air base, ending whatever air cover the Afghans had against the Taliban. Just a month later, the Taliban had retaken Kabul.
In the entire war, since 2001, Afghan security forces have lost 69,000 defending their country against the Taliban.
Those left behind will surely be targeted by the Taliban, and there appears to be no plans to help the remaining Afghans who want to leave to escape.
Now, with less than a week to go in the President's artificial, frankly, political deadline for completing the withdrawal, when the final military plane departs Kabul on Aug. 31, it is unclear if hundreds or even thousands of Americans will be similarly left to die for no good reason other than Biden wanted to have a celebration of America leaving the war in a couple of weeks.
Agree or disagree with the decision to withdraw from Afghanistan, this was not the way.
It is inconceivable how weak Biden has been on this issue. No American or American ally should be left behind. Just move the deadline and go rescue those people. This is a national disgrace. Shame!
Robert Romano is the Vice President of Public Policy at Americans for Limited Government.