Hapless Joe Biden's summer has been a disaster. From rising Covid cases, rising inflation, to the death of U.S. service members in Afghanistan. Now, it looks like his domestic spending agenda is in peril.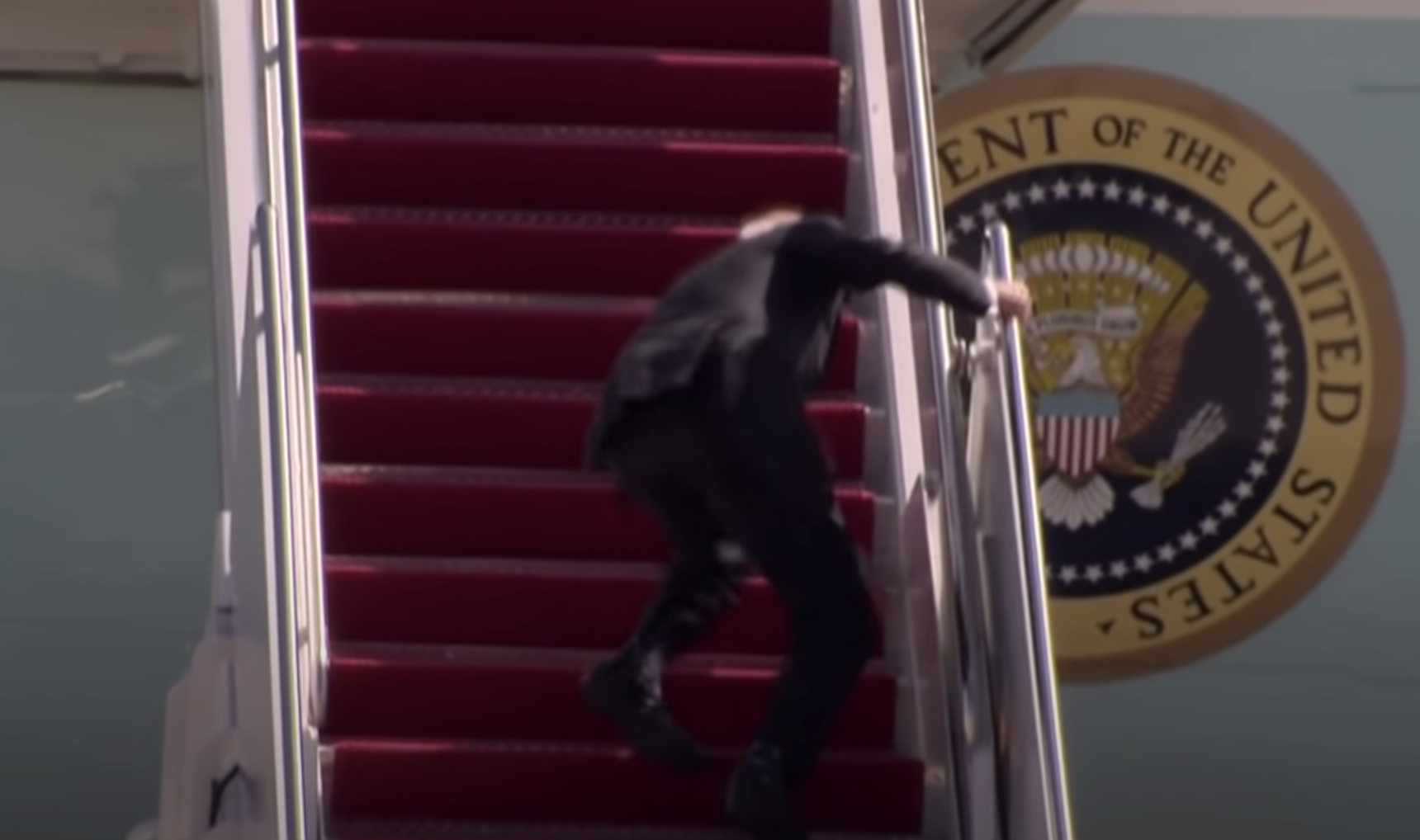 Sen. Joe Manchin (D-W.V.) is calling for a "legislative pause" in President Joe Biden's signature spending bill, the $3.5 trillion budget reconciliation bill Democrats hope to pass on a partisan basis. In a guest column in the Wall Street Journal the moderate Democrat wrote, " I won't support a $3.5 trillion bill, or anywhere near that level of additional spending, without greater clarity about why Congress chooses to ignore the serious effects inflation and debt have on existing government programs."
Manchin also cites a costly "inflation tax" on middle- and working-class Americans as one of his top concerns.
"Inflation continues to rise and is bleeding the value of Americans' wages and income. More than 10.1 million jobs remain open. Our economy, as the Biden administration has correctly pointed out, has reached record levels of quarterly growth. This positive economic reality makes clear that the purpose of the proposed $3.5 trillion in new spending isn't to solve urgent problems, but to re-envision America's social policies. While my fellow Democrats will disagree, I believe that spending trillions more dollars not only ignores present economic reality, but makes it certain that America will be fiscally weakened when it faces a future recession or national emergency."
Manchin is correct that the Pelosi $3.5 trillion spending spree is unwise, and he deserves kudos from every American concerned about the debt our country faces with the accompanying price inflation. Not to mention the likely massive tax increases on America's small businesses and farm with the almost certain restoration of the punitive death tax.
Manchin does not give a time frame for his proposed "strategic pause," but Democrats only have until Sept. 30, the end of the current fiscal year, to pass the $3.5 trillion spending bill under the Senate's budget reconciliation rules.
"This creates real doubt about whether this bill will even be considered in September," said Richard Manning, President of Americans for Limited Government. "Given Manchin's position, I think if Republicans can get one more moderate Democrat to walk away, there is a better than 50-50 chance the bill dies."
Manning said likely Democrat defectors include Senators Mark Kelly (D-Ariz.), Jon Testor (D-Mont.) and Catherine Cortez Masto (D-Nev.)
"Manchin gets it right on fiscal implications," Manning added.  "We hope he and others will run away from the deadly threat that this legislation poses to America's middle class."
Given Biden's plummeting poll numbers, particularly in the wake of his disastrous handling of the U.S. withdrawal from Afghanistan, vulnerable Democrats may have even greater incentive than ever to distance themselves from his domestic agenda.
The president started the summer with a 54% approval rating. As of the last week in August, his average approval rating had fallen to 47%, the lowest so far in his presidency.
Biden has been dramatically weakened by his surrender to the Taliban and his disastrous retreat from Afghanistan. He has lost his Bully Pulpit and as a result, much of his influence within his own party.
With a tiny seven-seat majority in the House and historical trends already favoring Republicans to win a majority next year, Democrats have been counting on Biden's broad public approval to boost their chances of hanging on to their slim majority.
In July, the centrist Democratic think tank Third Way released a study highlighting what they said was Democrats' economic trust gap with voters. The study recommended that vulnerable Democrats "run as Biden Democrats on the economy in 2022."
The report noted: "A majority approve of President Biden on the economy (50­–48%), while voters disapprove of Democrats in Congress by a 41–55% margin."
But while Biden may still poll better than congressional Democrats on overall handling of the economy, according to the NBC News poll, public approval for Biden's handling of the economy has fallen five points since April, from 52% then to 47% now.
And as House Democrats know all too well, 47% is not enough to win a majority.
Bottom line: Biden's plummeting approval numbers make it easier for moderate Democrats to run away from him. And run, they should.
Catherine Mortensen is Vice President of Communications at Americans for Limited Government.