"We need to tighten up the system to restore sanity to our voting." – Mark Lloyd, Virginians for America First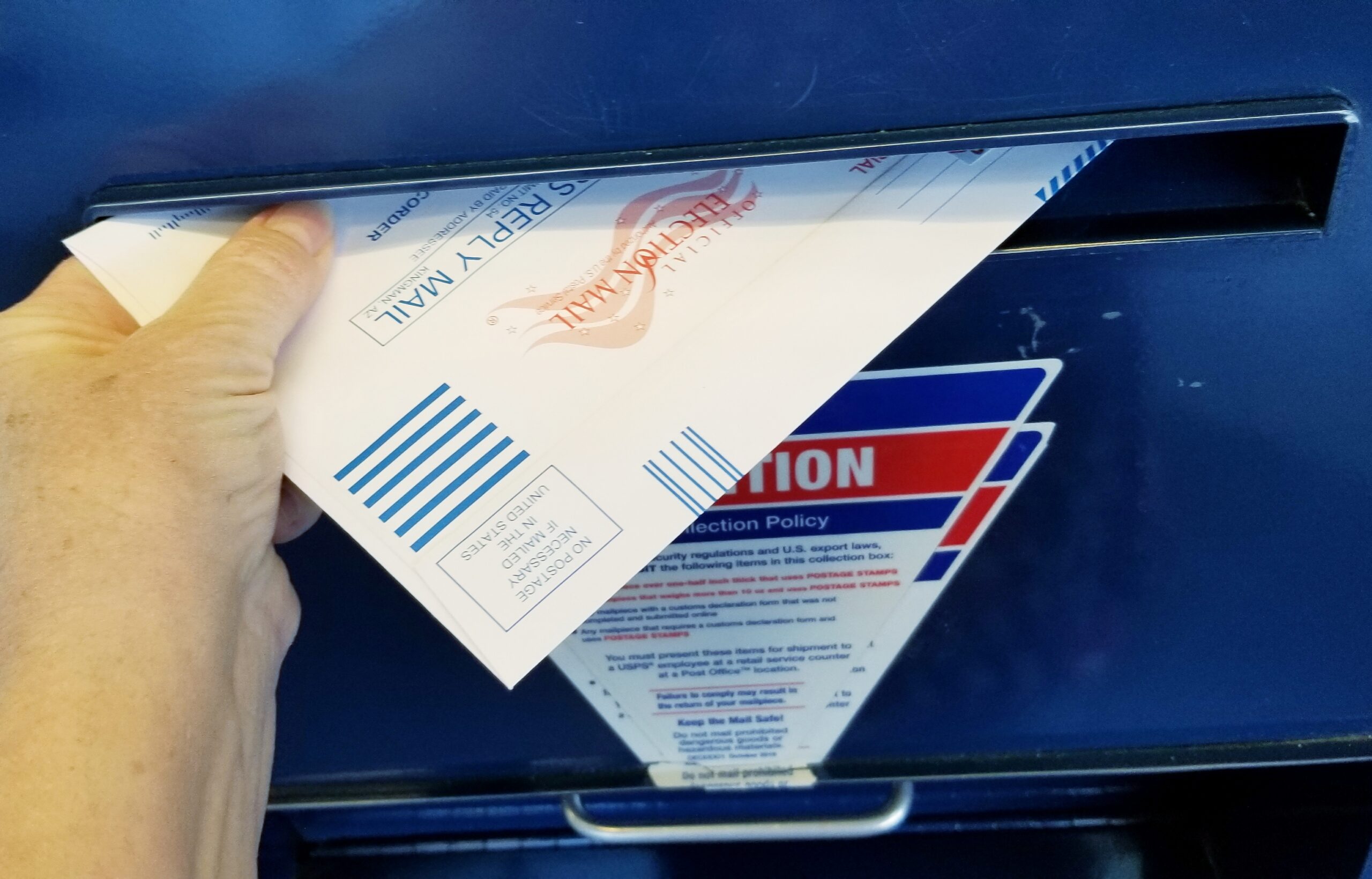 Virginians for America First (VFAF) has released a report showing the potential for significant absentee ballot fraud in the Virginia elections. Americans for Limited Government (ALG) helps fund and staff VFAF.
In one case, out of a sample size of 587 addresses in 22 districts across the state, 217 out of 243 live contacts – nearly 90 percent – the absentee ballot information listed did not match the person living there, the report found.
VFAF is trying to help Republicans regain the majority in the Virginia House of Delegates, received absentee ballot data from the Virginia Department of Elections for 22 House of Delegate Districts.
The data VFAF obtained had the "name and address of all voters in our target districts who had requested, cast an early ballot by mail, or in person," the report said.
The data were from people that requested a ballot before September 17 and up to October 16, according to the report.
Of the 86,571 addresses that were reviewed, VFAF identified 5,541 "questionable" addresses to look into even further.
Using trained volunteers, VFAF contacted residents in 10 of the 22 House of Delegate districts. The district the teams went to were 2, 21, 32, 66, 68, 72, 76, 83, 85, and 94, according to the report.
In these 10 districts, the group explains in a statement, teams visited 587 addresses to see if the absentee ballot information was correct.
Of the 587 addresses they visited only 243 had "live contacts." Of the 243 people they interacted with only 26 people had the correct address listed on the absentee ballot identified.
Thus, 89 percent of people who were visited did not match the person listed on the absentee ballot form.
If this percentage is applied to the 5,541 addresses sample size, this means that 4,948 people did not live at the address listed on the absentee ballot.
After releasing these results, VFAF says Virginia should take steps to fix this "immediately."
Mark Lloyd, VFAF national field director, thinks this election could get ugly.
"My gut tells me that if it's close, the Democrats aren't going down without a fight," Lloyd said. "They don't have a history of rolling over.  I think the Democrats are going to fight tooth and nail to win, even if it means taking people to court.
"What our data shows is there is a lot of room for malfeasance. One thing that we know, is that the best way to overcome voter fraud turn out the vote. I fully believe that in 2020 there were shenanigans. So we have to overwhelm the ability for somebody to cheat.
Lloyd said the current voting system "is a mess" and is advocating for a return to paper ballots and photo ID. He also wants to eliminate what he calls "election season."
"There's really no reason for 45 days and nights of early voting," Lloyd concluded. "Obviously if you are out of the country or unavailable to vote in person, that's fine. But it should not be a matter of convenience. Our data shows there is just too much potential for fraud."
Finally, Lloyd said he is recommending that election day be made a holiday so everyone can vote in person.  "We need to tighten up the system to restore sanity to our voting."
ALG and VFAF have turned over to a number of House of Delegates candidates the names of thousands of absentee ballot filers who are extremely likely to not live at the address where they are registered to vote in violation of Virginia law. We are strongly encouraging these candidates to request that the identified absentee ballots be held aside as provisional ballots so the respective election officials can determine their legitimacy.
It seems clear that the voter rolls in Virginia are a mess and steps must be taken to clean them immediately. That also raises questions about the possibility of potential fraud occurring across Virginia and possibly perpetrating, or with the assistance of real estate and rental agents may not be there to move whenever certainly merits further investigation.
Catherine Mortensen is Vice President of Communications for Americans for Limited Government.