"Yeah, I am a troublemaker. I'll always be a troublemaker. You're damn right I'll be a troublemaker from now until the day I go six feet under because trouble matters." – Dan Bongino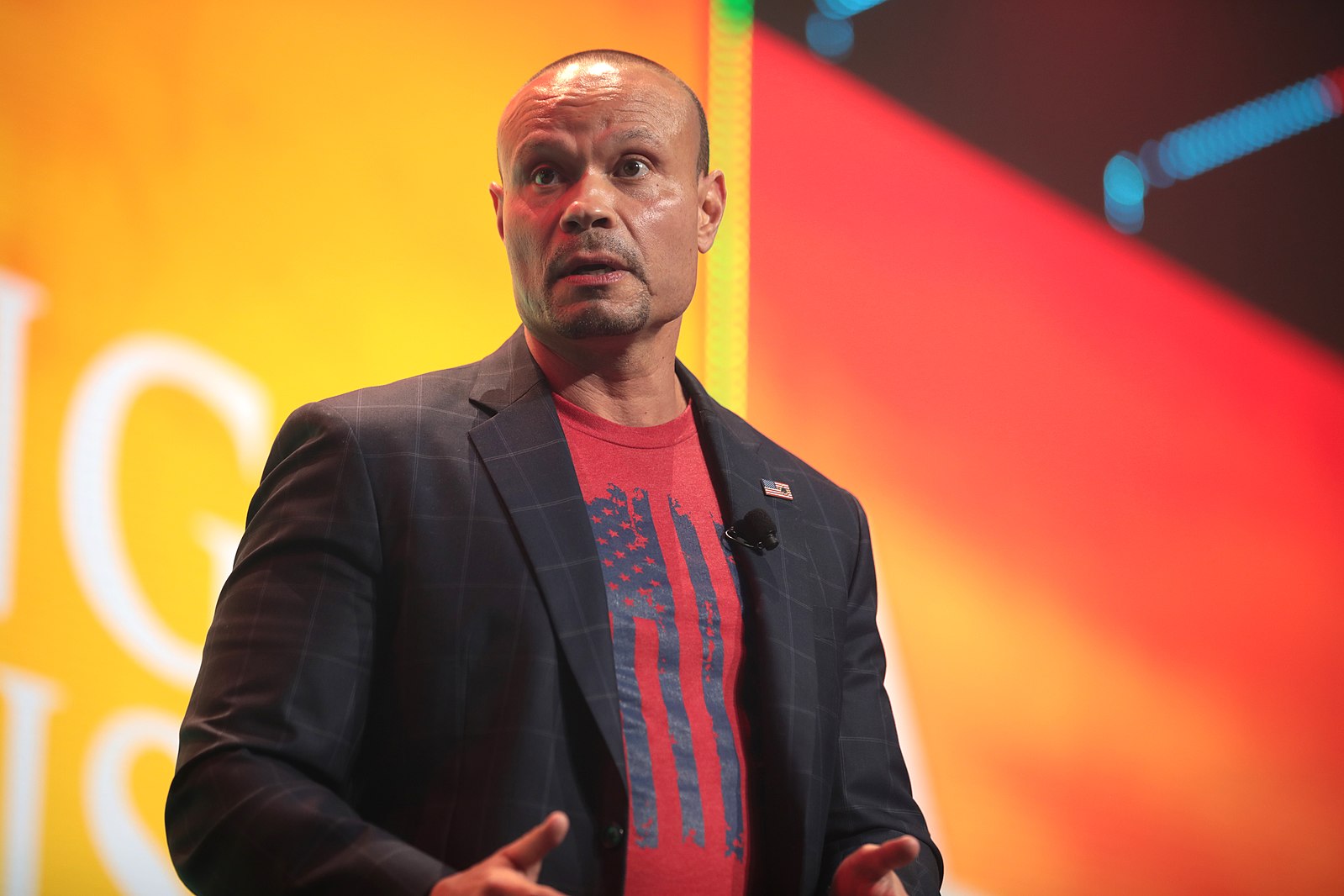 Dan Bongino returned to broadcast Wednesday despite his "ugly" fight with distributor Cumulus Media over the company's vaccine mandate.
Bongino came back on air to express his excitement about the results of Election Day after Republican victories in Virginia and other states. During the first hour of his broadcast, Bongino offered a quick update on his conflicts with Cumulus. Bongino said the decision to go live was "last minute" and required some concessions on his part. However, the conservative commentator did not elaborate on details.
"We're at a stalemate here. We basically have guns to each other's heads," Bongino said. "We've been negotiating this for a long time."
Bongino is immunocompromised after a cancer diagnosis and is personally vaccinated but has publicly attacked Cumulus Media for requiring their employees to get the Covid-19 vaccine.
In the first hour of the radio show, Bongino said, "I'm going to create a fund for these Cumulus employees who were let go in a pathetic and disturbing fashion. I'm going to highlight their stories and I'm going to put $250,000 of my own money in that fund. That'll be the start. We'll take care of as many Cumulus employees as we can."
Regarding the fight with Cumulus, Bongino said negotiations are still going on and there's been some movement there. "Hopefully I'll have an announcement about what Westwood and Cumulus is doing."
He went on to berate the radio industry and other talk radio hosts. "Behind the scenes in this business, there are a lot of jealous, envious people, and that's putting it mildly because I'm trying to be nice. A lot of them are largely concerned about where they're going to get their next million bucks or their next radio contract, and not really concerned about conservative stuff. And where I could have really used their support here, while I was out here dangling on my own, fighting this vaccine mandate at this company, many of them decided to go to the left wing media to try to shut me up."
Earlier in the day, Bongino hosted an "emergency press conference" on Facebook on what appeared to be his phone, where he accused "a bunch of conservative radio hosts" of leaking to the media that he has lost their support on his stand against a vaccine mandate.
In the Facebook news conference, Bongino said some in the radio industry are accusing him of being a "troublemaker."
"Yeah, I am a troublemaker," Bongino told his followers.  "I'll always be a troublemaker. You're damn right I'll be a troublemaker from now until the day I go six feet under because trouble matters. When bad s*it is happening, you should start causing trouble against bad s*it."
Americans for Limited Government (ALG) supports Bongino's principled stand against vaccine mandates and is asking our supporters to Stand with Dan by sending an email to Cumulus media executives urging them to drop their vaccine mandate for their employees. No company should have the power over its employees like this.
ALG President Rick Manning, a good friend of Bongino's, said "every dollar donated to this campaign will be spent on ads urging Cumulus to Stand with Dan.  We have already poured more than 38,000 emails into Cumulus offices and need to ratchet up the pressure.  This is not being done in conjunction with Dan. Americans for Limited Government is supporting a friend who is putting his dream job on the line over basic, commonsense principles.  Help us, help Dan."
Catherine Mortensen is Vice President of Communications for Americans for Limited Government.