Sen. Joe Manchin is refusing to go along with President Joe Biden's $1.75 trillion spending bill, the so-called Build Back Better plan, citing runaway inflation and the $29 trillion national debt. Does that mean Democrats' legislative agenda is already dead ahead of the 2022 midterms?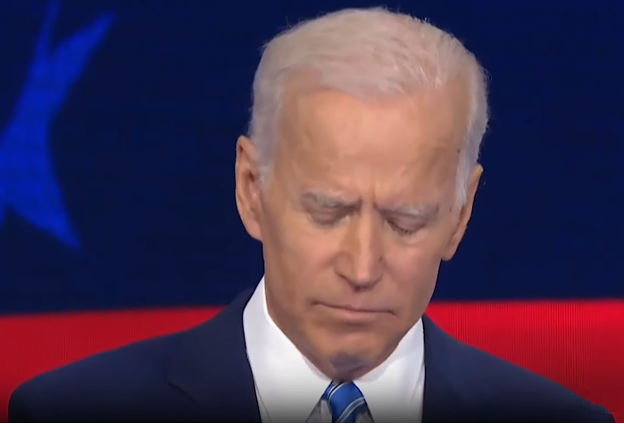 "I still have these concerns and where I'm at right now, the inflation that I was concerned about, it's not transitory, it's real, it's harming every West Virginian… then you have the debt that we're carrying, $29 trillion, you have also the geopolitical unrest that we have. You have the COVID — the COVID variant, and that is wreaking havoc again, people are concerned. I've been with my family, I know everyone is concerned. So when you have these things coming at you the way they are right now, I've always said this, Bret, if I can't go home and explain it to the people of West Virginia, I can't vote for it. And I cannot vote to continue with this piece of legislation. I just can't. I've tried everything humanly possible. I can't get there."
That was Sen. Joe Manchin (D-W.Va.) appearing on Fox News Sunday on Dec. 19, outlining his opposition to the $1.75 trillion spending bill, the so-called Build Back Better plan that has languished in Congress for almost a year.
Inflation has been running hot in the U.S. for seven months now, registering at 6.8 percent the past twelve months in November amid the massive spending spree by Congress in response to the Covid pandemic: the $2.2 trillion CARES Act and the $900 billion phase four legislation under former President Donald Trump, and the $1.9 trillion stimulus and the $1.2 trillion infrastructure with $550 billion of new spending under President Joe Biden.
That has helped to increase the the national debt by $5.7 trillion, which now totals $28.9 trillion, with the Federal Reserve monetizing $3.3 trillion with treasuries purchases it as its overall balance sheet expanded by $4.4 trillion all the way to $8.6 trillion.
As a result, the M2 money supply has increased by more than $5.7 trillion since Jan. 2020, a 37.5 percent increase.
The original bill included $450 billion for universal prekindergarten, $500 billion for universal paid family leave, $111 billion for universal community college with two years paid tuition, $82 billion for retrofitting schools, $80 billion for job training, $500 billion for extending the $3,600 and $3,000 child tax credits, $222 billion for green energy tax credits and another $100 billion or so for forcing Medicaid expansion on 12 states that opted out of Obamacare's Medicaid expansion.
Originally coming it at $3.5 trillion, the Biden plan has already been whittled in half, and now it looks like it will have to be cut even further if it is to have any hope of passing.
So far, Manchin's contribution has called for full ten-year accounting of any proposals, accusing Congressional Democrats of trying to hide the cost by only proposing one or two year extensions of many of the programs.
"Whatever Congress is considering, we should do it within the limits of what we can afford," Manchin told CNN's Manu Raju on Dec. 13, adding, "Whatever plan it would be, pre-K, child care and home care, then it should be [over] 10 years, it shouldn't just be one year here, three years here, five years here."
Now a week later, it looks like the bill is dead — and with it, only a year in office and the 2022 Congressional midterms looming, President Joe Biden's legislative agenda may be dead, too.
Whether the bill passes or not, Congressional midterms are usually very bad for the White House incumbent party. In midterm elections dating back to 1906 through 2018, the party that occupies the White House usually loses seats in the House 90 percent of time, on average 31 seats, and loses seats in the Senate 71 percent of the time, on average about three seats.
This makes Manchin's resistance to the Biden agenda all the more concerning for Democrats, who realize their window to pass legislation perhaps for the next seven years or so may be coming in the next twelve months. For progressives, it's now or never, and if Manchin has his way, it may be never. Stay tuned.
To view the Congressional Budget Office report on the bill, click here.
Robert Romano is the Vice President of Public Policy at Americans for Limited Government.