By ending CRT and mask mandates in public schools Youngkin works to restore excellence in education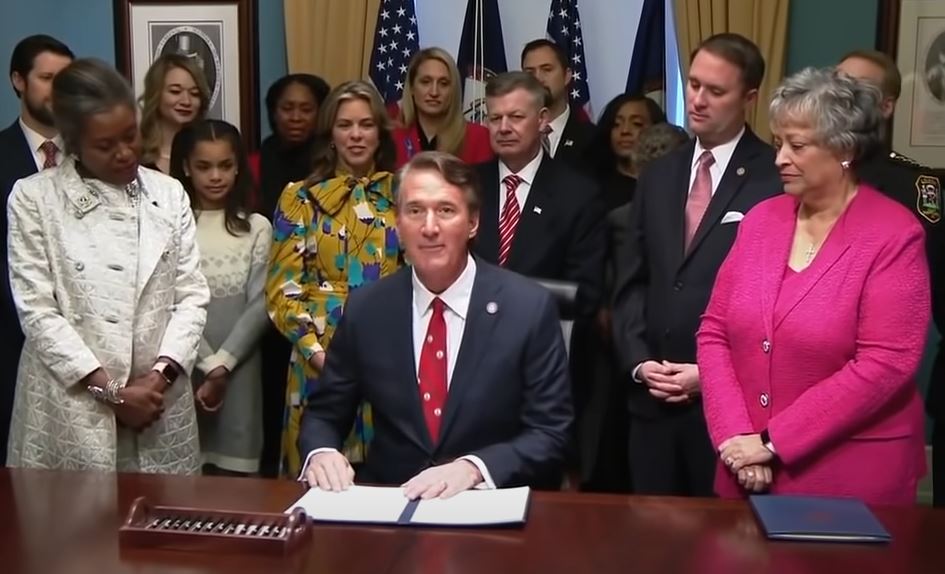 Fairfax, Va. – Virginia Gov. Glenn Youngkin signed nine Executive Orders and two Executive Directives at the Virginia State Capitol on Saturday, acting on several of his Day One promises to Virginians. The actions include an executive order ending the use of inherently divisive concepts – including Critical Race Theory – in public education, an executive order affirming the rights of parents to make decisions on masks in schools.
From Executive Order One:
Inherently divisive concepts, like Critical Race Theory and its progeny, instruct students to only view life through the lens of race and presumes that some students are consciously or unconsciously racist, sexist, or oppressive, and that other students are victims. This denies our students the opportunity to gain important facts, core knowledge, formulate their own opinions, and to think for themselves. Our children deserve far better from their education than to be told what to think.
From Executive Order Two:
Recent government orders requiring virtually every child in Virginia wear masks virtually every moment they are in school have proven ineffective and impractical. They have also failed to keep up with rapidly changing scientific information.
Americans for Limited Government President Richard Manning issued the following statement in reaction to Gov. Youngkin's executive orders:
"Gov. Glenn Youngkin got off on the right foot by acting immediately to restore excellence in K-12 public education by ending Critical Race Theory (CRT) in the Commonwealth of Virginia.  CRT became a major issue in the gubernatorial race along with the right for parents to be involved in their children's education.  Governor Youngkin is keeping one of his key campaign promises right off the bat by issuing this Executive Order.  Hopefully, this is just the beginning of a great governorship."
For media availability, contact Catherine Mortensen at 703.478.4643 or cmortensen@getliberty.org.