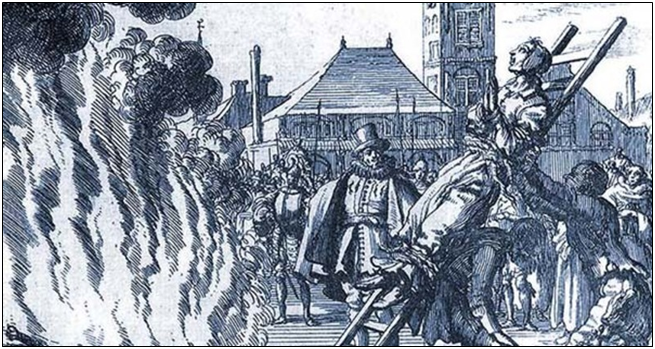 "I am told this morning that Apple and Google will remove Twitter from the App Store if it does not moderate and remove hate speech under @ElonMusk. This isn't a new policy, but a commitment already made. Amazon Web Services has the same commitment. So there's that."
I am told this morning that Apple and Google will remove Twitter from the App Store if it does not moderate and remove hate speech under @ElonMusk.

This isn't a new policy, but a commitment already made.

Amazon Web Services has the same commitment.

So there's that.

— Shaun King (@shaunking) April 27, 2022
That was social justice activist Shaun King on Twitter on April 27, reporting that if Elon Musk, the new 100 percent owner of Twitter, follows through with his plan to take the company private and make it a free speech platform, it will be promptly removed from the Apple and Google Play stores, and Amazon Web Services, too — just like Parler was in 2021 in the aftermath of the Jan. 6 riot at the U.S. Capitol.
King's report came a day after Media Matters for America President Angelo Carusone urged Apple and Google to deplatform Twitter, writing in a Twitter statement, "Musk will unwind a whole range of very basic protections against harassment, abuse, disinformation. Effectively, he'll open the flood gates of hate and lies. And, he'll use Twitter as a cudgel against other social media companies to press them to backslide."
Carusone added, "Apple should make clear and reiterate that Twitter won't get special treatment. Some of what Musk plans to do will violate Apple's requirements for the App Store and Apple needs to make it clear they will enforce their rules and uphold their requirements."
There's just one problem.
Here, King and Carusone are advocating and celebrating the advent of a corporate state that can deny public accommodations like social media to anyone it chooses, for any reason. This is not only dangerous to free speech but it essentially proves the greatest threat to liberty today comes not from government, but from corporations that seek to govern thought itself.
In 2021, Parler was removed from Apple phones, Google android phones and Amazon's web servers supposedly for a failure to police advocacies of violence on its platform, even though similar examples of unpoliced advocacies of violence could be found on Facebook, Twitter, YouTube and message boards everywhere. In fact, according to Justice Department filings, some of those facing charges were pre-planning the attack as early as Jan. 1 on Facebook, not Parler. But only Parler was punished. None of them should have been.
Section 230 of the Communications Decency Act allows interactive computer services to govern speech anyway they want as a means of guaranteeing a free and open internet with robust networks freed of individual user liability — or so we thought. Parler embraced free speech and was practically destroyed for it.
In the meantime, federal antitrust law under 15 U.S.C. Section 1 makes "conspiracy… in restraint of trade or commerce" a criminal felony.
But which statute takes precedence? They must be read consistently, and given Congress' intent behind antitrust was to cover all businesses regardless of industry, I think Section 230 must conform to antitrust's prohibition on restraining trade of competitors. But if Section 230 were actually an exception to antitrust, then it should be amended.
That is why Congressional Republicans looking to take back the House and Senate this year, including House Minority Leader Kevin McCarthy (R-Calif.) and Senate Minority Leader Mitch McConnell (R-Ky.) should seek to rein in Big Tech's monopoly by defining social media as public accommodations under civil rights law and add "opinions" to the protected classes.
Additionally, the very terms of service that restrict unpopular speech on the internet, whether on social media like Twitter, or on Apple, Google or Amazon, have come about directly as a result of Environmental, Social and Governance (ESG) investing including Diversity & Inclusion goals that clearly favor "safe spaces" over the freedom of expression.
Republicans in Congress in 2023, should they reclaim majorities, could defund ESG investments incentivized into private retirement plans by a 2015 Obama administration Labor Department regulation, and also end direct subsidies by the $767 billion federal employee retirement plan, the Thrift Savings Plan.
Since the reported actions now targeted at speech on Twitter by Apple and Google Play — if true — are the direct result of ESG objectives; and fit the same pattern of targeting Parler (but not Twitter or Facebook) in 2021, give the appearance of anticompetitive collusion. In the least, the Justice Department Antitrust Division should investigate this repeated censorship of major platforms.
And Elon Musk should sue, too.
There is simply too much at stake. The freedom of the marketplace of ideas to operate is essential to democracy.
Which, that sounds about right. Twitter must fight this battle now or humanity could suffer the "social tyranny" John Stuart Mill warned of in his defense of free speech, On Liberty in 1859: "[W]hen society is itself the tyrant — society collectively over the separate individuals who compose it — its means of tyrannising are not restricted to the acts which it may do by the hands of its political functionaries. Society can and does execute its own mandates; and if it issues wrong mandates instead of right, or any mandates at all in things with which it ought not to meddle, it practices a social tyranny more formidable than many kinds of political oppression, since, though not usually upheld by such extreme penalties, it leaves fewer means of escape, penetrating much more deeply into the details of life, and enslaving the soul itself."
Musk on April 27 on Twitter said he will reveal Twitter's new content policy soon, but promises that political hardliners will not be happy: "Attacks are coming thick and fast, primarily from the left, which is no surprise, however I should be clear that the right will probably be a little unhappy too. My goal is to maximize area under the curve of total human happiness, which means the ~80% of people in the middle."
Musk is right. Having a free and open internet is the greatest good for the greatest number. The corporate censorship we are currently living with only serves elite corporations who "own" the public square, the essential ingredient to democracy. Our society is only as free as our ability to criticize it.
Robert Romano is the Vice President of Public Policy at Americans for Limited Government.