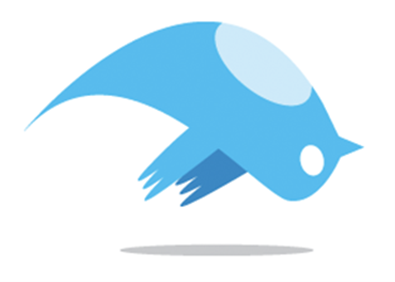 By David Potter
Florida Governor Ron DeSantis recently announced that the State of Florida is exploring legal options against Twitter for an alleged failure to live up to their fiduciary responsibilities to shareholders. Out of 800 million outstanding Twitter shares, the Florida State employees' pension fund manages 946,960. DeSantis said that Twitter's board of directors are prioritizing politics over profit.
"We're gonna be looking at ways the state of Florida potentially can be holding these Twitter board of directors accountable for breaching their fiduciary duty… if you're on the board in that situation, you really do need to sell. It's a massive return for your shareholders. I mean, most people and their investment vehicles are not making 20 percent in a year," Desantis noted, adding, "They rejected it because they know they can't control Elon Musk. They know that he will not accept the narrative and that their little play toy of Twitter, it would not be used to enforce orthodoxy, and to basically prop up the regime and these failed legacy media outlets. And so that's why they did it. It was not, in my judgment, because it wasn't a good business deal."
After tech billionaire Elon Musk made a $43 billion offer to take the company private and to build an arena for free speech, Twitter CEO Parag Agrawal told Twitter employees that the company was not being "held hostage" by the offer. One day later, the board unanimously enacted a poison pill that, when any individual or group owns at least 15 percent of the company, allows other shareholders to purchase additional shares at a discount. The poison pill, also known as a limited duration shareholder rights plan, is set to expire on April 14, 2023.
Musk's offer to buy Twitter has pitted two concepts against one another- Environment, Social, and Governance (ESG) goals and profitability. The social goals implicitly promoted by Twitter's terms of service arguably haven't been too profitable since the company went public in November of 2013.
Given that Twitter is incorporated in California, they are governed by the relevant laws there as they relate to fiduciary responsibilities of board members. This is where Florida may have standing against Twitter. Subsection 309A of California's Corporation Code states that "A director shall perform the duties of a director, including duties as a member of any committee of the board upon which the director may serve, in good faith, in a manner such director believes to be in the best interests of the corporation and its shareholders and with such care, including reasonable inquiry, as an ordinarily prudent person in a like position would use under similar circumstances."
Attorney Jonathan Turley summarized the downstream effects of this conflict. "Shareholders may allege a breach of the 'duty of loyalty,' but must show that the officials acted in a self-interested manner or in bad faith. Twitter may be getting precariously close to such a breach if Musk improves his offer as the Board continues to pass around the poison pills. For Twitter employees, there is a sense that they actually might prefer corporate suicide to free speech."
Twitter's CEO has previously stated that the company is "not to be bound by the First Amendment" and that "speech is easy on the internet. Most people can speak. Where our role is particularly emphasized is who can be heard."
Not only does Twitter appear to prioritize content moderation over the 20 percent premium (54 percent premium over the share price before Musk invested) offer, but so does many liberal commentators and intelligence officers. Max Boot, a Washington Post columnist, tweeted "for democracy to survive, we need more content moderation, not less". A recent open letter signed by former NSA, CIA, and Department of Homeland Security officials argues that big tech's monopoly on censorship is necessary to national security, with journalist Glenn Greenwald warning they have ulterior motives in play.
Clearly, turning down an offer with a 20 percent premium for shareholders and creating a poison pill raises questions about if the board members are acting in "good faith" with respect to the "best interests" of the shareholders. If a legal challenge does materialize from the state of Florida into California courts, or from somewhere else, it could serve as a preamble to a much broader potential case pitting ESG versus shareholder value.
With a potential recession on the horizon amid high inflation, Twitter's stock price may go down even more. Not to mention the fact that after a likely Republican takeover of Congress in November, GOP lawmakers are already promising to probe Twitter for documents related to Musk's attempted purchase.
Twitter might never receive a better offer than this. Their unanimous poison pill — and almost two weeks of silence after Musk's offer — say much about their priorities.
David Potter is a contributing editor at Americans for Limited Government.