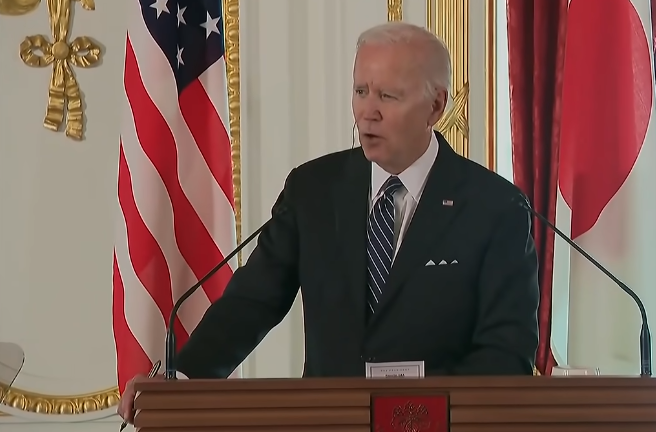 "It is very hard to conclude that we are in a recession when you look at the payroll and the job gains that we've seen now, it is tricky to look around the corner here, and I'm not going to predict quarters down the road. But I think right now, you've got inflation headwinds big time in this economy – not taking anything away from that – but you also have some very strong tailwinds that are boosting consumers."
That was White House Council on Economic Advisors member Jared Bernstein offering his take on the state of the economy on Fox News Sunday with Shannon Bream, that while inflation was "unacceptably high" — and at 9.1 percent consumer inflation and 11.3 percent producer inflation, there is little question — it might still not be enough to tip the U.S. into a recession. Somehow.
Bernstein's analysis definitely mirrors what has been the White House position for several months ago, with President Joe Biden telling the Associated Press in June that a recession was "not inevitable": "First of all, it's not inevitable. Secondly, we're in a stronger position than any nation in the world to overcome this inflation."
But is it just a tired talking point? We'll find out on July 28 when the Bureau of Economic Analysis (BEA) offers its first glimpse at the second quarter Gross Domestic Product (GDP). The first quarter already showed an inflation-adjusted decline of real GDP by 1.6 percent. Two quarters of negative growth in a row is typically considered to be a recession.
Note that is an inflation-adjusted number. It's very important, because in the first quarter nominal GDP actually increased by 6.6 percent. It's just that prices of goods and services increased faster than the measured increase in spending.
The American people certainly think we're already in a recession, with the latest Economist-YouGov poll showing 58 percent of Americans believe the economy is shrinking. That includes 59 percent of men, 57 percent of women, 51 percent of blacks, 59 percent of Hispanics, majorities of every age demographic, every income bracket, every region, 60 percent of independents, 74 percent of Republicans, and even 42 percent of Democrats.
Only 34 percent of Democrats, the most die-hard, think we're not in a recession and perhaps believe Biden that the economy is somehow strong enough to overcome inflation.
But there are lots of reasons to doubt that.  
The spread between 10-year and 2-year treasuries, a reliable recession indicator that has predicted almost every recession in modern economic history, inverted for the third time this year on July 5. This followed inversions overnight on June 13 and on March 31.
315,000 jobs were lost in the Bureau of Labor Statistics' household survey in June, the second month this year experiencing losses after 353,000 jobs were similarly lost in April.
And leaving little doubt, the Atlanta Federal Reserve's GDPNow indicator is forecasting a 1.6 percent inflation-adjusted drop in the second quarter of 2022.
On July 28, when the BEA presents the latest GDP readings, it could turn out that when Biden was saying a recession was "not inevitable," we already were in one. On one hand, everyone expects the President to be the cheerleader for the American economy, but when reality comes raining down, won't Biden and his advisors appear to have been out of touch this whole time? Stay tuned.
Robert Romano is the Vice President of Public Policy at Americans for Limited Government Foundation.