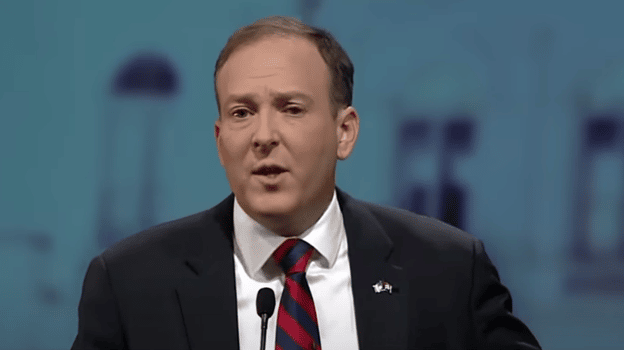 Republicans appear poised to retake the House of Representatives by a very slim majority in the 2022 Congressional midterm elections. Having started the night out with 212 seats, the GOP needed only six seats to get to the needed 218 seats, and if they get there, it will be because of strong runs for governor by Republicans Lee Zeldin in New York, where the GOP netted four seats, and Ron DeSantis in Florida, where Republicans gained another four seats.
In the New York governor's race, although losing statewide, Zeldin received a remarkable 2.7 million votes, or 47 percent, to Democratic Gov. Kathy Hochul's 3 million votes, or 53 percent. That is simply amazing for a Republican in as deep a blue state as New York is as Zeldin made fighting crime his top issue in a race otherwise dominated by inflation and abortion as top voter concerns.
The result was the GOP apparently snatched four seats in the U.S. House not yet called: New York's 3rd, 4th, 17th and 19th Congressional Districts and are closely behind in the 18th Congressional District.
Similarly, in Florida, Gov. Ron DeSantis absolutely smashed a hapless Charlie Crist in his reelection bid by over 1.5 million votes, winning 4.5 million votes, or 59.4 percent, to Crist's meek 3 million votes, or 40 percent after successfully managing the recent Hurricane Ian, reopening Florida to freedom from Covid lockdowns and reforming Florida's educational curricula —standing up to Disney in the process — after banning sexual-themed curricula in elementary schools.
The result was another four seats in the U.S. House: Florida's 5th, 7th, 13th and 21st Congressional Districts.
Republicans also picked up New Jersey's 7th Congressional District, Virginia's 2nd Congressional District, Tennessee's 5th Congressional District and Georgia's 6th Congressional District, but then lost seats in Ohio's 1st Congressional District, Illinois' 13th Congressional District, North Carolina's 13th Congressional District and Pennsylvania's 12th Congressional District.
No new seats were won by Republicans in Texas despite earning two more seats in the 2020 Census. There, Republicans picked up Texas' 15th Congressional District but lost the 34th Congressional District.
Many races in California, Maryland, Michigan, Alaska, Nevada and Arizona remain too close or too early to call, but might mean more net zero or tepid gains overall for Republicans in those states depending on how things go.
Otherwise almost every incumbent seat was held. Every seat matters in 2022, and the GOP's lackluster showing in the House across the country in every state except New York and Florida looms heavily.
More analysis of turnout and exit polls nationally will be required over the coming weeks to see for certain, but it looks like the final likely voters polls definitely underestimated Democratic turnout in races after the Supreme Court overturned Roe v. Wade, and overestimated Republican turnout in certain areas Republicans really needed to win amid high consumer inflation.   
Historically, the opposition party picks up seats in 90 percent of midterms dating back to 1906, and that will almost certainly hold true in 2022, too. But as far as gains go, the average was 31 seats and Republicans are coming in well below that mark as they might have the slimmest of majorities.
The Red Wave crashed right into Biden's New Blue Wall as independent, unaffiliated voters voted for mixed government.
If the GOP indeed manages to win back the House, Kevin McCarthy or whoever is Speaker should send thank you notes to Lee Zeldin and Ron DeSantis. But for their historic gubernatorial runs, and the race for the House would not have been a victory.
Robert Romano is the Vice President of Public Policy at Americans for Limited Government Foundation.