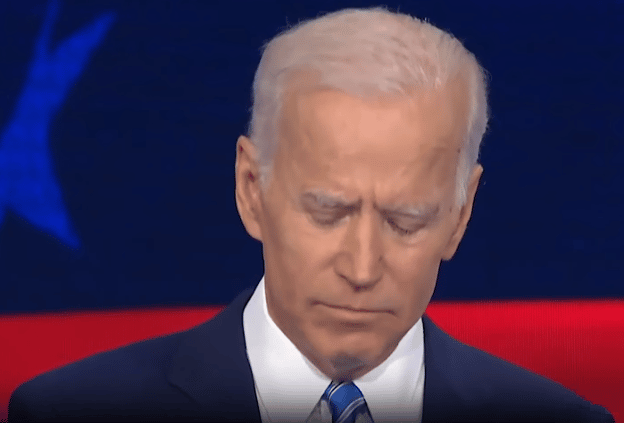 Acute shortages of orally delivered amoxicillin, penicillin and other children's antibiotics throughout the 2022 and 2023 cold and flu season have made it difficult for doctors to treat normal childhood illnesses like ear infections, bronchitis, strep throat and rarer cases of infections caused after suffering Respiratory Syncytial Virus (RSV), and also sickle cell disease—for months.
The Food and Drug Administration (FDA) issued a warning about the amoxicillin shortage in Oct. 2022 just at the start of the cold and flu season. But since then, no statement has been issued by President Joe Biden about what appears to be an underreported public health crisis.
When asked about the shortages on Dec. 5, 2022, White House Press Secretary Karine Jean-Pierre offered that "drug shortages are not uncommon, and it's something the administration is regularly monitoring. The FDA is always tracking shortages at the national level and works closely with manufacturers to understand their production and supply… while FDA does not manufacture drugs and cannot require a pharmaceutical company to make … more of a drug or change the distribution of a drug, FDA is in touch with the various manufacturers and stand ready to provide support … where possible."
When asked "[a]re you considering stepping in and working with companies in any way, similar to how you all did with the baby formula shortage", Jean-Pierre replied, "I don't have anything more to share on — on any type of outreach."
In other words, the White House has not been doing anything about it. No proposals to tap into the Strategic National Stockpile despite the shortages. Bipartisan legislation was introduced in 2021 in Congress to incentivize and boost domestic production after years of outsourcing antibiotics and other pharmaceutical production to India and China, but it went nowhere after being referred to committee. Nothing has been introduced so far this year, despite the shortages.
Rosemary Gibson, Hastings Center senior advisor, in July 2019 testified before the U.S.-China Economic and Security Review Commission that China had driven U.S.-based antibiotics manufacturers out of business through a process of dumping subsidized antibiotics on U.S. and European markets, driving domestic manufacturers out of business: "The U.S. can no longer make penicillin. The last U.S. penicillin fermentation plant closed in 2004. Industry data reveal that Chinese companies formed a cartel, colluded to sell product on the global market at below market price, and drove all U.S. European, and Indian producers out of business. Once they gained dominant global market share, prices increased. The U.S. can no longer make generic antibiotics."
It seems inexcusable. It could technically be made in a kitchen with moldy cantaloupe, bread or a citrus fruit. Although it is widely reported that China "controls" 80 percent of active pharmaceutical ingredients, there is no global shortage of penicillium, the species of mold that is ultimately used to create penicillin and other antibiotics made from penicillin. The ingredients typically include sugar and the process involves fermentation. China does not control the world's sugar supply, either.
There are only a few companies in the world that make penicillin used to make all other antibiotics, and three of them are in China. Another is in Austria.
And yet, the U.S. only has one authorized manufacturer of amoxicillin in the entire country left. One! USAntibiotics, based in Bristol, Tenn., founded in 1978, and which was going bankrupt in 2020 before it was thankfully bought out by Jackson Healthcare.
As it turns out that was a miracle. If that hadn't happened, could the U.S. could have completely run out of amoxicillin this year? According to achp.org, USAntibiotics is the only company right now that has any amoxicillin available at all: "USAntibiotics has amoxicillin and clavulanate oral suspension available."
As for the rest of them, per ashp.org: "Aurobindo refuses to provide availability information. Hikma did not provide a reason for the shortage. Morton Grove Pharmaceuticals and Micro Labs were not available to provide information. Sandoz did not provide a reason for the shortage. Teva did not provide a reason for the shortage… Wockhardt did not provide a reason for the shortage."
In a recent letter to the editor of Beckers Hospital Review on March 14, USAntibiotics president Patrick Cashman warned, "We have expressed deep concern about the offshoring of pharmaceutical production, and continue to encourage the White House and HHS to rectify this issue. I urge the government to seek assistance in combating this problem domestically. Reliance on foreign manufacturers puts our nation at risk and Americans' lives in danger. Our 360,000-square-foot facility in Bristol, Tennessee, can produce and store every dose of Amoxicillin needed in the U.S. for the next five years. We stand ready to help solve today's problems and prevent dangerous shortages in the future."
When the Bristol, Tenn. plant was reopening in 2021, U.S. Rep. Diana Harshbarger (R-Tenn.) noted the importance of domestically producing penicillin: "The reconstruction of our domestic manufacturing capability for life-saving penicillin is a national imperative… Our reliance on China and foreign-sourced raw materials for antibiotic production presents a severe deficiency in the reliability of the supply chain and actively undermines our national security and public health interests."    
Thank goodness this plant was reopened but this is still insane! After Covid, dependency on foreign drugs is a well-known problem that Congress has sought to address with little effect in 2020 and 2021. Free trade has failed and isn't delivering. And neither is Washington, D.C.
Where is Joe Biden?
In this particular case, pharmaceutical manufacturers slowed down production in 2020 and still have not increased it despite continued demand for antibiotics. 
These drugs are relatively inexpensive to produce, which is why domestic manufacturers need to be protected from dumping from trade cheaters like China. We could be about to go to a hot war with China over Taiwan, and three years after Covid, we still have not fully domestically sourced penicillin, the active ingredient of which grows everywhere.
As a parent, the widespread availability of antibiotics like amoxicillin is something I take for granted when once, twice or sometimes three times a year, my daughter gets ear infections. But this time, when we went to the doctor last week with an ear infection, my daughter didn't get any medicine. I was told to just treat the fever with ibuprofen.
This necessitated an Easter Day urgent care visit after her fever wouldn't break (by then it had been three days). This time, the doctor (different from the first) said they had run out of amoxicillin. Finally, he prescribed cephalexin. A few days later, she's starting to feel better. But your kid might not be so lucky when they get sick if something is not done.
Robert Romano is the Vice President of Public Policy at Americans for Limited Government.