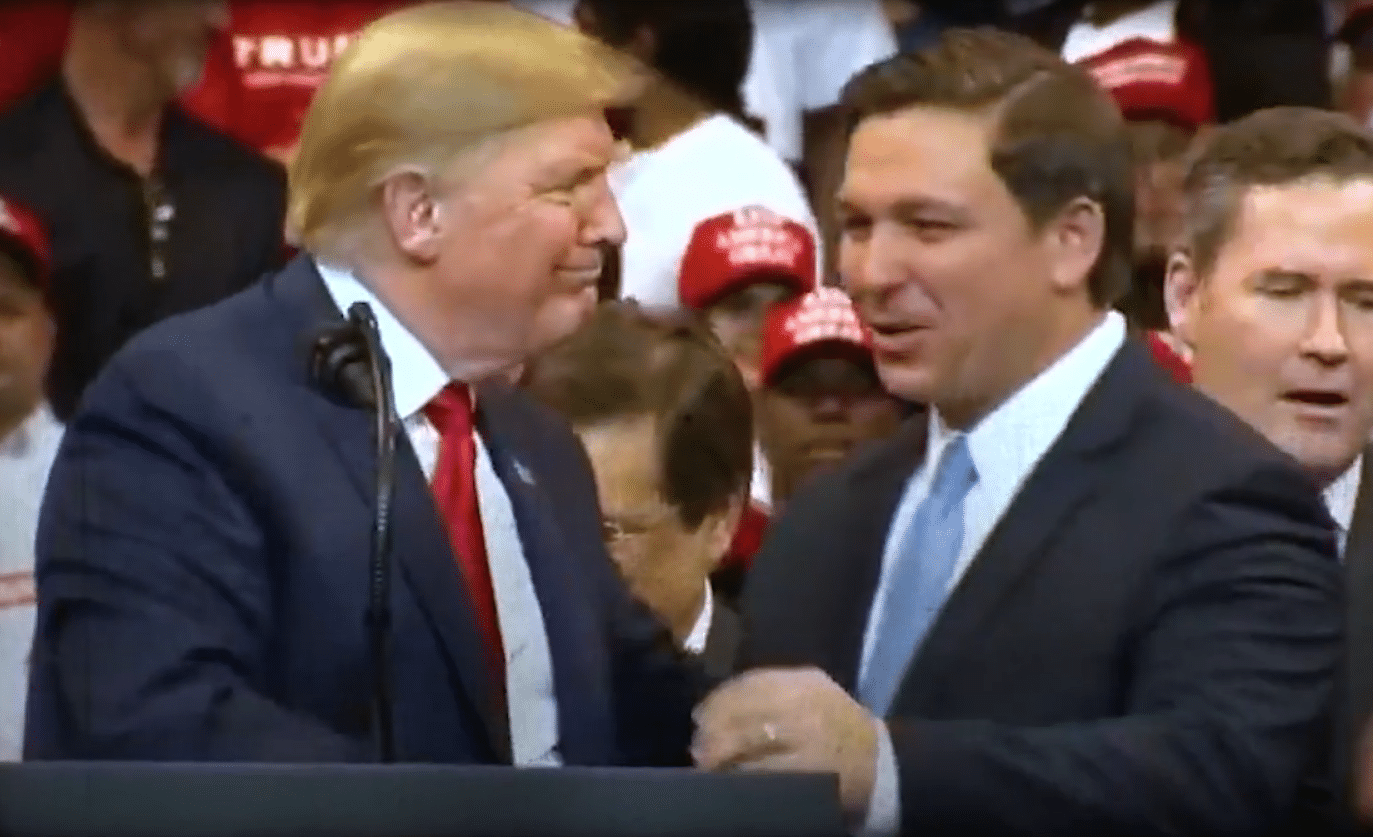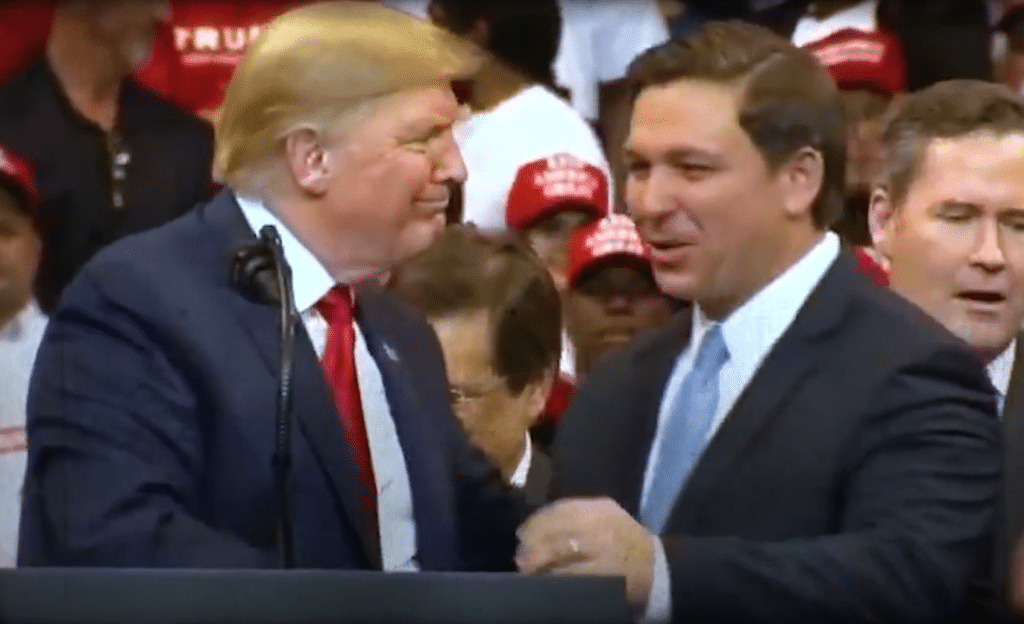 By Manzanita Miller
Former President Donald Trump continues to eclipse Florida Governor Ron DeSantis in the race for the GOP presidential nominee, and the governor's polling numbers suffer most with swing voters including young people, minorities, and women.
National polls have Trump ahead of DeSantis by roughly 40 percentage points, with the latest Morning Consult poll showing Trump earning 57% of the vote among GOP primary voters while DeSantis holds second place with 19%. Former Vice President Mike Pence trails far behind in third place with 7%, and Vivek Ramaswamy, who is relatively unknown but rising, earns 6%. Nikki Haley and Tim Scott each receive 3% support, while the remaining five candidates receive even lower percentages.   
Even in DeSantis' home state of Florida, the governor is polling well behind Trump in recent polls, a reversal from last fall. A new Mainstreet Research poll shows Trump ahead of DeSantis by 20 percentage points 50% to 30% in Florida.
This is a significant climb for Trump compared to a similar poll conducted by Victory Insights in May. At that time, Trump was up just 15 percentage points over DeSantis, indicating the past two months have increased Trump's support in the sunshine state.
In May, the Victory Insights poll showed Trump leading DeSantis 47% to 32%. When compared to how the two Republican contenders were polling in Florida last November, the reversal is even more significant. Last fall Victory Insights polling showed DeSantis ahead of Trump by ten percentage points in Florida.
DeSantis continues to struggle significantly with women, younger voters, minorities, and lower-income voters. The Mainstreet Research poll shows Trump ahead of DeSantis by 23 percentage points with women, compared to 10 percentage points with men.  
Trump is also ahead of DeSantis by a full 44 percentage points with voters under 35, and is ahead of DeSantis with all other age groups by much lesser margins. Trump leads DeSantis by 24 percentage points with voters aged 50-64 and just 6 percentage points with voters 35-49 and 8 points with voters over age 65.
Former President Trump is also ahead of DeSantis by 38 percentage points with Blacks and 31 percentage points with Hispanics, both larger margins than the 13 points he is ahead by with Whites. DeSantis also struggles with all income groups below $200K annually but leads Trump by 17 percentage points with voters earning over $200K. However, Trump continues to secure wide leads with low and moderate income groups, leading DeSantis by 34 percentage points with voters earning between $20K and $39K a year.   
DeSantis has turned his attention to Iowa, where his campaign hopes to pick up evangelical voters in the early primary caucus state. Reuters recently reported that two sources close to the DeSantis campaign have decided on an Iowa-first strategy and hope that by securing an unexpected victory there DeSantis could potentially impede Trump's current momentum. However, it will be an uphill battle considering Trump is ahead by approximately 25 percentage points in the state. According to RealClearPolitics averages, Trump has the support of 47.7% of Iowa GOP voters, while DeSantis has the support of 25.3%.  
With interest in DeSantis fading, large donors who initially considered backing him are receding.  According to CNBC reporting, Citadel CEO Ken Griffin, who donated over $100 million in the 2022 midterms mostly to Republicans, "continues to assess the field" of alternative candidates and hasn't made it clear yet whether he will support DeSantis. Other large donors are sitting on the sidelines as well, as DeSantis' campaign struggles to gain the traction it needs to present a real challenge to Trump. 
While DeSantis appears to be making a play for Iowa's voters in an attempt to thwart Trump in the early caucus state, he will have to improve his numbers with women and middle-income voters if he is to have a chance there and elsewhere.   
Manzanita Miller is an associate analyst at Americans for Limited Government Foundation.