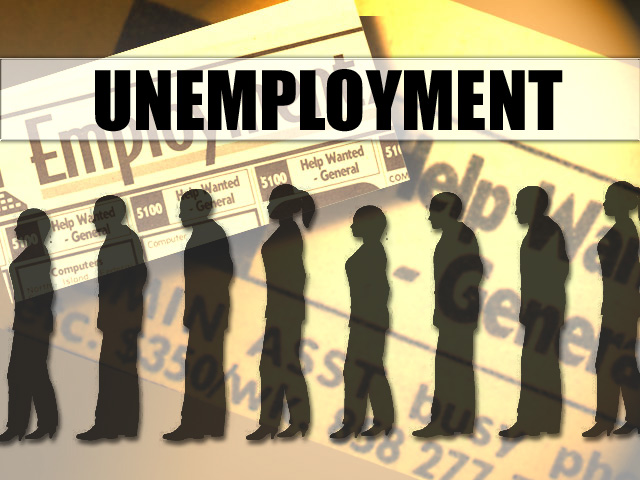 13,000 private sector jobs created in June. That's what payroll giant ADP reported yesterday in their monthly report.
Only 41,000 private sector jobs created in May according to the government's own economists with near post-WWII record unemployment at 9.7 percent.
15 million people unemployed nationwide with 46 percent of them classified as "long-term unemployed," meaning they hadn't worked for 27 months or more. The same number of people considered to be "long-term unemployed" as in April.
Consumer confidence in June, a key component in future retail spending dropped sharply by more than 9 points with the analysts blaming slumping job growth as the reason.
Everyone in America knows that the job market is tough, except perhaps Obama's band of merry green cronies.
How else can one explain the decision by Obama's vassals on the U.S. Export-Import Bank decision to deny funding to a facility in India due to environmental concerns even though it will likely cost U.S. manufacturers a $600 million contract, along with 1,000 private sector jobs.
Not so strangely, these same decision makers are now reconsidering their decision as the political fallout is raining down due to a pre-scheduled presidential trip to speak about the improved economy to the very company that is being hurt. Apparently, someone didn't get the presidential calendar prior to announcing their decision.
This is just one of many puzzling policy choices within an Administration which claims that job creation is job one, yet time and again, its legislative and regulatory action hamstrings those who actually create jobs.
In Kentucky, the EPA is busily trying to revoke a coal mining permit putting an entire community at risk. The local newspaper, the Herald Register, quotes citizens who worry that the impact will be devastating to neighbors who won't be able to pay their bills, local small businesses, and the local government and schools which will lose millions in tax revenues, and to the community psyche which has coal running through its veins.
AP reporter Tim Huber quotes Kentucky Coal Association President Bill Bissett as saying, "EPA director, Lisa Jackson, literally says I don't care about the economic impact, it's unfair and it's wrong."
In Nevada, the Obama Administration has been legally rebuffed in efforts to cut all funding off to the Yucca Mountain nuclear waste disposal site, but the practical effect of their effort has been that employment has been reduced from 2,000 employees to an estimated 25 people currently employed at the facility. Nevada's unemployment rate is currently sitting at a national high of 14 percent.
In the Gulf, Obama's six month shutdown of offshore platforms is projected to cost more than 5,000 jobs. This doesn't count the thousands of fishing, tourism and other jobs that have been lost at least temporarily due to the Administration's inaction in engaging containing the spill.
Across the United States, the environmentalist zealots in the Administration are striking at the heart of America's working class regulating private sector jobs out of existence, with seeming indifference to the havoc they are playing with people's lives and dreams.
So, when the President makes his next statement related to joblessness and unemployment, he needs to be held accountable for his Administration's record. A record of uncaring environmental extremism that seems bent upon effectively destroying the American dream for millions of our citizens.
Rick Manning is the Director of Communications for Americans for Limited Government and the former Public Affairs Chief of Staff for the U.S. Department of Labor.