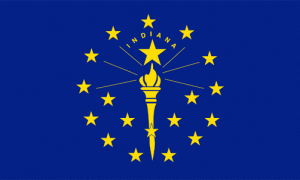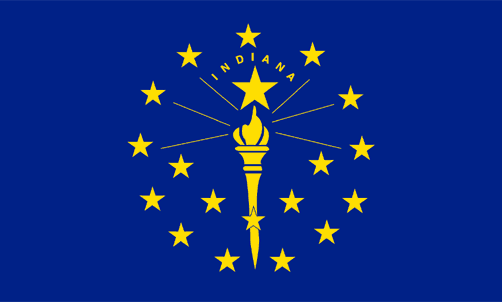 By Kevin Mooney — Indiana's new "right-to-work" could have a transformative impact on the entire Midwest region where organized labor has traditionally held considerable sway and influence, according to policymakers and lawmakers who support the legislation.
The law will prohibit union contracts from requiring non-union members to pay representation fees. Not a long ago, it would been unthinkable for a rust-belt state to enact this kind of policy change, but Indiana is under severe economic pressure.
"I see two main arguments for passing the law," Rep. Jerry Torr, the Republican House sponsor, said. "Right-to-work offers freedom for individuals to choose whether or not to associate with labor unions. I am also convinced we'll see more employers look at Indiana when they consider expanding or moving their operations. This will mean more job opportunities for the quarter million or so Hoosiers who are unemployed."
More than a decade has passed since Oklahoma lawmakers approved the last right-to-work legislation in 2001. Indiana will become the nation's 23rd right-to-work state.
Bill Wilson, President of the pro-free market group, Americans for Limited Government hailed passage of the law stating, "Indiana has struck a blow for the right of their citizens to choose whether to join a labor union or not.  There is simply no longer any place for compulsory union membership in this nation."
In a strategy reminiscent of what transpired in Wisconsin last year over different labor legislation, House Democrats staged repeated boycotts in an effort to deny a quorum and delay action on the proposal.
Wisconsin's state Senate Democratic caucus likewise staged a walk out aimed at scuttling reforms advanced by Republican Gov. Scott Walker that curtailed public employee benefits and collective bargaining.
Walker prevailed in the state legislature, but he is now the target of a potential recall election.
Josh Barro, a scholar with the Manhattan Institute, describes two distinct sets of workers that have emerged in the past few years. There are the public sector employees who continue to gain in compensation and benefits, and the private sector employees who are more susceptible to recessions.
The dispute between Wisconsin labor officials and Gov. Walker are part of a larger national story. Governors from both parties in states like Ohio, New Jersey and New York have confronted public employee unions with varying degrees of success.
Early in his first term, Daniels addressed taxpayer concerns over public sectors costs by issuing an executive order that eliminated collective bargaining for state employees. On the private sector side, he had initially opposed the right to work law. But over time said he came to see it as an advantage to Indiana.
"If you keep an open mind and look at the facts, sometimes you do come to a new conclusion, Daniels has said. "The seven years of chasing jobs for this state and losing opportunities, especially in the bad economy, I came to the conclusion we couldn't afford to drag this handicap around anymore. It will quickly become clear some of the things [opponents] are alleging simply aren't true."
Prior to Daniels signing the law, Teamsters General President Jim Hoffa, Jr. warned of severe political repercussions for Daniels and his party.
"If Gov. Daniels signs this legislation into law, he will betray the trust of men and women who helped put him in office," Hoffa said in a press statement. "I have little doubt in my mind that Gov. Daniels and Indiana's Republican members of the state House and Senate will see a tremendous backlash from their constituents if right-to-work is passed. If there's one thing that we have seen this past year, it's that working men and women will rise up to challenge any legislation that threatens the welfare of their families."
In analyzing the passage of Indiana's right to work law, ALG's Rick Manning, a former U.S. Department of Labor official predicted, "The state of Indiana's decision to allow workers to choose whether to join a labor union is likely to put competitive pressure on neighboring states like Michigan and Ohio to follow suit."
Mike Shirkey, a Republican state representative in Michigan, has said in press interviews that he would support a "right-to-work" law in his state.
Private sector employee choice on whether or not a worker joins a labor union could not come at a worse time for organized labor as their membership continues a decade's long decline.
In 1973, almost a quarter of private sector workers belonged to a union, according to government figures. But the membership is now below 7 percent.
The drop has been particularly acute in Indiana where union membership has fallen by 42 percent between 1990 and 2010, labor statistics show.
With the stakes as high as they are, some union officials have threatened to disrupt the Super Bowl scheduled for Feb. 5 in Indianapolis.
"You can tell them we'll take the Super Bowl and shove it," Jeff Combs, an organizer with the Teamsters Local 135 based in Indianapolis, has said in press interviews. The Teamsters have also played a major role in staging anti "right-to-work" protests at the Indiana statehouse.
Democratic Stall Tactics
Republican House Speaker Brian Bosma imposed fines totaling $1,000 a day against individual Democratic lawmakers who boycotted the House proceedings.
Democratic House Minority Leader Patrick Bauer claims his Republican counterparts had worked to close off debate and stifle dissenting viewpoints.
"They [the Republicans] chose to shut the people out," Bauer told members of the press last week after the House rejected an effort to put the "right-to-work" measure on the November ballot for public approval.
In response, Rep. Torr insists the Democrats "had every opportunity to offer any amendment they wanted to and were given a straight up and down vote. … There is not a mechanism in Indiana to create a statue by referendum," he said. "There is no constitutional provision to do this."
Rep. Bauer, and other Democrats, have argued that the "right-to-work" law would ultimately lead to lower wages and diminished employee benefits. To make their case, Democratic leaders have invoked a study from the Economic Policy Institute (EPI) that concludes there is no tangible correlation between "right to work" policies and migration from one state to another.
"National data show that most people move from one state to another to find more affordable housing, to meet certain family needs, to retire, to move to or from college, to access better weather, or for other reasons unrelated to work," the study said.
In response, Vincent Vernuccio, the Competitive Enterprise Institute's labor counsel, said most updated research does show that "right to work" states tend to outperform states without "right-to-work" laws. While there may be other factors and variables involved beyond right to work laws, Vernuccio said the weight of evidence makes it clear that right-to-work states perform better economically than the more unionized areas of the country.
The National Institute for Labor Research has also compiled government data that shows from 1999 to 2009 right-to-work states had a 28.3 percent growth in real personal income versus 14.7 percent growth versus non-right-to-work states.
James Sherk, a senior policy analyst in labor economics with the Heritage Foundation, said the situation in Indiana must be viewed within a broad national context. In 2009, for the first time in American history, more union members worked for government than for the private sector. This trend has continued to accelerate and has vast implications for public policy, Sherk said.
"While the traditional face of the union movement is workers on the assembly line, this stereotype no longer matches reality," he said. "Almost two-and-a-half times as many union members now work in the post office as in the domestic auto industry."
Kevin Mooney is contributing editor to Americans for Limited Government. You can follow Kevin on Twitter at @KevinMooneyDC.